Maynooth University Counselling Service
Dear Students,
As you approach your exams and final assignments for this semester the Counselling Service Team would like to wish you well and remind you that we are here to support you during this difficult time. Please see our section on Exam Supports for some specific resources that may assist you.
The Counselling Service is available to offer phone consultations to all students during this period of restriction due to Covid-19. Although the Service is working remotely, we are available to speak with you over the phone and help you with any current difficulties you may be experiencing.
To Make an Appointment
If you would like to schedule an appointment with the Service please contact us via:
The Request a Call-back facility
Ring the Counselling Service on 01 7083554 / 087-3728137 during the set hours of 9.00 -11.00am and 2.00-4.00pm.
Your appointment will take place as a Phone Consultation and we advise that you read the Service Protocol prior to taking the call.
We will respond promptly to your requests and in a timely manner.
If you have scheduled an appointment to speak with one of the counsellors you will receive a text reminder and we ask that you Confirm or Cancel your appointment using this link
Other Supports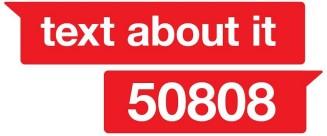 New free 24/7 anonymous text support in a crisis.
Text MU to 50808 to chat with a trained volunteer at any time.
If your life is in imminent danger, please call 999.
Our Self-help and Resource page offers relevant information on various topics that may be of interest and includes a list of external support services that can help during this time. We encourage you to check this out.
Please stay safe and take care.
Best wishes,
The Counselling Team