A Historic Moment in Reproductive Rights
The Minister for Health introduced the Regulation of the Termination of Pregnancy Bill in the Dáil, which seeks to legalise abortion services in Ireland this week. This was a historic occasion undoubtedly in a State and society that has demonstrated a deeply troubled relationship with women who fall pregnant outside of marriage by institutionalizing or criminalizing women.
Perks and challenges: a guide to 5G
One of the greatest challenges in delivering 5G networks is doing so at a cost that operators and customers can actually afford, according to Professor Ronan Farrell, Department of Electronic Engineering
Thursday, 06 December 2018

Tuesday, 04 December 2018
Maynooth University in top 100 Young Universities in the world
One of the leading new universities (#80) in the world.​
Alumni
Graduate – BSc with Education, currently in PME year two.

U-Flyte

Research Project Manager

BA English & Philosophy

2009

Storyful

Global Video Editor
Location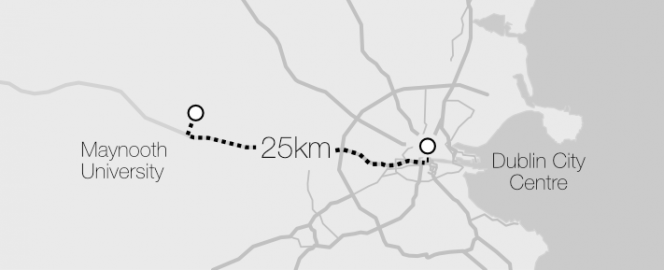 The perfect location that's easily accessible