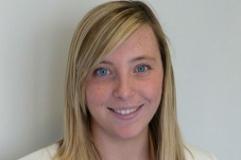 Niamh Burke

Email: niamh.burke.2010@mu.ie

Name of supervisor (s): Majella Dempsey & Delma Byrne

Name of thesis: Improving student achievement through technology enhanced formative assessment in the science classroom

Short Biography:
I am interested in the area of assessment at second level, particularly in formative assessment and the use of co-operative learning in the classroom. My research investigates how teachers can use technology in class to enhance their assessment processes while simultaneously increasing student attainment in science. My research is part of the EU funded FaSMEd project which looks at formative assessment in science and maths in Europe and South Africa. It is envisaged that by the end of the project student attainment in science will have increased and teachers will adapt formative assessment practices more fluidly in the classroom.

_______________________________________________________________________________________________________________________________________________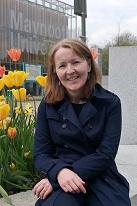 Roisin Devenney
Email Address: rose.devenney.2016@mumail.ie
Name of supervisor (s): Dr. Catriona O'Toole

Name of thesis: Young People and School Refusal in Second-Level Schools in Ireland.

Short Biography:
I am interested in exploring the issues surrounding school refusal both in Ireland and in the international context. My PhD research project focuses on the issues of school refusal on a number of levels incorporating the individual, interpersonal, organisational, communal and cultural threads within the research process. Furthermore, the project draws on the Developmental Systems Theory (DST) as an approach that can provide an alternative framework in exploring the issues that arise for the young person and school refusal.

My professional background is in psychology and education. I have worked as a secondary school teacher in Ireland and London. I have also worked as an assistant research psychologist with adults who have a learning disability and in the field of mental health and young people.
______________________________________________________________________________________________________________________________________________________
Mira Dobutowitsch

Location: School of Education
Room: 224
Phone: (01) 708 3440
Email: Mira.Dobutowitsch@mu.ie

Name of Supervisor (s): Dr. Catríona O'Toole & Professor Sharon Todd

Name of thesis: Frivolous or fundamental? Exploring the nature, value and consequences of children's pastime activities in contemporary Ireland
Short Biography:
My research looks at children's pastime activities and their relationship with children's socio-emotional wellbeing. The project also explores parental decision-making around children's leisure time activities.
As part of my research, I am conducting a secondary analysis of Growing Up in Ireland data (child cohort). My research is funded by the DCYA Growing Up in Ireland Postgraduate Scholarship in conjunction with the Irish Research Council.
______________________________________________________________________________________________________________________________________________

Joan Donegan - Irish Federation of University Teachers (IFUT)
Email:

Joan Donegan works as Deputy General Secretary with the Irish Federation of University Teachers (IFUT). She has a comprehensive knowledge of industrial relations procedures and employment law and has many years experience dealing with work place conflict issues within private and public sector companies and community/voluntary/education sectors throughout the twenty-six counties of Ireland.

University College Cork is one of seven European universities undertaking the GENOVATE project which seeks to ensure equal opportunities for women and men by encouraging a more gender-competent management in research, innovation and scientific decision-making bodies. Joan Donegan participates as a strategic collaborator on the GENOVATE International Advisory Board and the GENOVATE Institutional Management Board (IGMB).

Since 2012 Joan Donegan has participated on the European Trade Union Committee for Education Standing Committee for Equality. The work of the ETUCE Group is aimed at implementing gender equality strategies to address continuing inequality in career outcomes for female academics and researchers across Europe. Joan Donegan has been elected by the Standing Committee onto the ETUCE Working Group for Equality to assist in enhancing the work of the ETUCE Standing Committee.

Joan Donegan is also a qualified Mediator with a practicing certificate from the Mediation Institute of Ireland and designs and delivers programmes on conflict intervention, group dynamics, artistry and practice of leadership skills, strategic thinking and planning and the practice of self-care. Joan Donegan has also been actively involved in casework with victims and offenders on behalf of Restorative Justice Services Ireland.

Joan Donegan has an Honours MA from Maynooth University in Mediation and Conflict Intervention Studies. She is currently continuing her studies as a PhD student with the Education Department at the University. The objective of her research is to explore initiatives, which challenge gender inequality towards career progression in Academia. This interest originates from her professional background as an industrial relations officer and will comprise of a mixed methods case study of gender equality initiatives with which she has been professionally involved. It arises from her interest in exploring the transformative possibilities offered by such institutional initiatives to achieve greater gender equality.

______________________________________________________________________________________________________________________________________________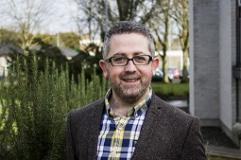 Brendan Feehan

Email: Brendan.feehan.2009@mumail.ie

Name of supervisor (s): Dr Thomas Walsh & Dr Bernie Grummell

Name of thesis:
The role of the Principal as a practitioner of distributive school leadership and its impact on culture and reflective practice in the school environment.

Short Biography:
I am presently the Principal of a seven day boarding school. The context of my research is focused on the role of the Principal as a key participant, player and contributor to the discourse and dialogue in promoting a practice of distributive leadership in a school culture. I am also interested in the role that school culture plays on the ability and custom of a professional to engage with reflective practice within their own educational space together while contributing to the reflective culture of the professional paradigm in their learning community.

_______________________________________________________________________________________________________________________________________________
Seán Henry
Location: School of Education
Room: 225
Phone: (01) 708 3418
Email: sean.henry.2016@mumail.ie
Name of supervisor (s): Prof Sharon Todd and Dr Tom Walsh
Name of thesis: Education and religion: Queering the relation between queer sexualities and schooling in Ireland.
Short Biography:
I began my studies as a doctoral student at the Department of Education in September 2015, progressing from a Masters in Equality Studies and a Bachelor's degree in Religious Education and English prior to that. Theoretical in orientation, my research brings together insights from philosophy of education, queer pedagogies, queer and feminist theologies and queer religious studies in the hope of reframing the relation between queer sexualities and schooling differently (even queerly) in the Irish context. My research is funded by the Irish Research Council Postgraduate Scholarship Scheme.


Eamonn McCauley
Email: eamonn.mccauley@mu.ie

Name of supervisor (s): Dr. Delma Bynre & Anthony Malone.

Name of thesis:
An investigation of the Discourses from which Mainstream Second-Level Schools Teachers draw as they talk about Team-Teaching to Support of the Inclusion of Students deemed to have Disabilities.

Short Biography:
Eamonn McCauley has been a lecturer in Education (Learning Support and Special Educational Needs) at the Church of Ireland College of Education in Dublin for the past fifteen years. Before this, he taught in a range of mainstream and special schools in and around Dublin. His current teaching and research interests focus on inclusive educational provision, especially as this relates to students with learning support and/or special educational needs (LS/SEN). He is particularly interested in teachers' discursive practice around inclusion, collaborative/team teaching, transition of students deemed to have LS/SEN from primary to post primary school and the inclusion of students deemed to have dyslexia and intellectual impairment. He is also interested in the creation of inclusive school cultures and the application of Critical Discourse Analysis and Critical Disability Studies to issues of inclusive education.
_______________________________________________________________________________________________________________________________________________



John McGarrigle

Email: John.mcgarrigle.2013@mu.ie

Name of supervisor (s): Dr. Grace O'Grady

Name of thesis: An autoethnography of learning in an Early Childhood Education and Care degree.

Short Biography:
My research project centres on my teaching in an Early Childhood Education and Care undergraduate degree and uses creative arts practices to de-territorialise the pedagogical spaces of learning.
As a lecturer in Higher Education I am committed to promoting social change through education and aim to develop a critical questioning in my students that may inform their future practice. Having graduated in 1979 with a primary degree in Psychology I have worked in youth work, mental health rehabilitation, disability, and education as well as developing my interests in the creative arts especially art, film, drama and music. While working in the area of disability I received accreditation from NUI Maynooth through a Diploma in Training (Special Needs) and my Lifelong Learning journey has continued with a Diploma in Counselling, M.Sc in Applied Psychology of Learning Disability and M.A. in Third Level Learning and Teaching.
As a psychologist working in rehabilitation I carried out research into mental health outcomes and the preferred stories of men with a learning difficulty. In education I have explored Community Based learning in a Third Level art course and self and peer assessment within a social constructivist paradigm. My interests in narrative inquiry and creative arts based research have led me to here.
Publications and Conferences
McGarrigle, J. G. P. (2016). A murmuration of Early Childhood Students - transcribe, translate, transform, transmit, transcend. A rhizomatic autoethnographic research report from the field of Early Year teaching and learning. Paper presented at the 3rd International Irish Narrative Inquiry Conference, Institute for Lifecourse and Society, NUI Galway. available at http://www.conference.ie/Conferences/index.asp?Conference=450

McGarrigle, J.G.P. (2015) Transforming the field? 'Practice and the Internet' lines of flight Notes for International Narrative Conference 'Transforming the field' Maynooth University March 19-20th 2015
McGarrigle, J.G.P. (2014) Creating stories of learning with students of an Early Childhood degree, paper presented at 1st Irish Conference on Narrative Inquiry: Researching and Writing Irish Storyscapes. Sligo Education Centre, Institute of Technology, Sligo, April 10th 2014
McGarrigle, J.G.P. (2013) Exploring student engagement and collaborative learning in a Community-based module in Fine Art, Irish Journal of Academic Practice, Vol 2 available at http://arrow.dit.ie/ijap/
McGarrigle, J.G.P. (2013) What students think of peer assessment, AISHE-J: The All Ireland Journal of Teaching and Learning in Higher Education. Volume 5 (2) http://ojs.aishe.org/index.php/aishe-j/article/view/101
McGarrigle, J.G.P. (2012) Reflecting on the 'Narrative Turn' in my work as a psychologist and educator in Ireland in Ludmilla Tataru (ed) (2012) The Russian Trace Within Narratology : Proceedings of the International Conference.
Balashov, November 26—28, 2012. — Balashov : Nikolayev, 2012. — 272 p.
McGarrigle, J.G.P. (2012) What students think of peer assessment, (Poster presented at International Multidisciplinary Conference, Florence, June 2012)
McGarrigle, J.G.P. (2012) Engaging with Early Childhood Education Models. Chapter 9 in Máire Mhic Mhathúna and Mark Taylor (eds) Early Childhood Education and Care. Dublin: Gill and MacMillan
McGarrigle, J.G.P. (2011) Self and Peer Assessment. Paper presented at Assessment in HE conference University of Cumbria, Carlisle, UK
McGarrigle, J.G.P. (2010) Motivating learning in group projects through self and peer assessment. Poster presented at SIF 2 conference Repositioning Assessment for Learning Dublin
McGarrigle, J.G.P. (2009) Exploring dynamic processes of collaborative group learning in a blended Community Based (Service) Learning module for 3rd year Fine Art students. Paper presented at the Campus Engage International Conference, Dublin, Higher Education and Civic Engagement Partnerships: Create, Challenge, Change http://www.conference.campusengage.ie/papers/view_abstract_programme/63
McGarrigle, J.G.P. (2009) A case study of student engagement in collaborative group learning in a blended Community Based (Service) Learning module. Unpublished Masters thesis Dublin: DIT. Available at http://arrow.dit.ie/ltcdis/2/
McGarrigle, J.G.P. (2005) Narratives of identity and masculinity in some Irish men with a learning difficulty, 2005, Unpublished thesis for MSc in Portsmouth University
McGarrigle, J.G.P. (2001) Newstart: a review of vocational outcomes from a programme for people with mental health issues, Unpublished. Presented at Psychological Society of Ireland conference, Cork.
_______________________________________________________________________________________________________________________________________________

Clíona Murray

Email: cliona.murray.2015@mu.ie

Name of supervisor (s):Dr. Delma Byrne

Name of thesis:
Reconstructing the teacher: A study of the relationship between teacher identity and education change.

Short Biography:
My areas of interest are educational policy studies, teacher identity and teacher education. My professional background is in post-primary teaching.
My current research focuses on teacher professional identity and the interplay between educational policy processes and questions of teacher engagement and motivation. My research adopts a sociological perspective and uses life history methods to examine post-primary teacher identity in the context of contemporary and historical educational and social change.
My research is funded by the John and Pat Hume Scholarship.

_______________________________________________________________________________________________________________________________________________
Keith Young

Email: keith.young@mu.ie

Name of supervisor (s): Dr Rose Dolan

Name of thesis:
The impact of mlearning and access to mobile technology on relationships of learning between students and teachers.

Short Biography:
Keith worked in industry for the last 6 years before commencing PhD research; in particular on the 'Wriggle – Your Digital Schoolbag' initiative. During that time he focused on assisting schools integrate ICT into teaching, learning and assessment. Keith has worked with over 40 schools on those technology initiatives, particularly using mobile devices with students. Keith holds an MSc in Education Management (elearning) from Dublin City University. Keith continues to work with schools on their mobile learning programmes and provides professional development courses to teachers in schools and education centres nationwide. His PhD research focuses on the impact that mobile technology has on relationships of learning between students and teachers. His wider research interests include mobile learning as a practice paradigm, leadership for mobile learning and socially-connected learning spaces.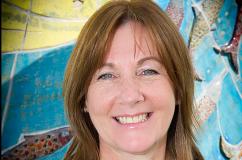 Audrey Doyle
Location: School of Education
Room: 225
Phone: (01) 708 3418
Email Address: Audrey.doyle.2016@mumail.ie

Name of supervisor (s): Dr Majella Dempsey & Professor Sharon Todd

Name of thesis: "A comparative study of the process model of curriculum development and implementation in four countries: Ireland, Northern Ireland, Scotland and Finland."

Short Biography:
My area of interest is in curriculum development and reform in post-primary schools. My thesis sets out to explore how and why the four countries under study have chosen the process model to answer the educational needs of students in the twenty-first century. I am interested not only in the underpinning philosophy, vision and theory of this process model but especially what has been successfully embedded in the implementation of this approach. I have recently retired as the principal of St Joseph's College, Lucan and it was in the work I carried out as a pilot school for the new Junior Cycle, that I began to see the positive and enriching effects on students learning and understanding when the process model was engaged in by the whole school community. I also work as an associate for the Junior Cycle for Teachers in the areas of Leaders and Assessment.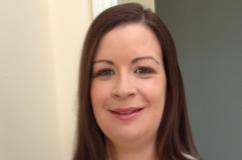 Anne-Marie McGovern

Email Address: annemarie.mcgovern.2016@mumail.ie

Name of supervisor (s): Dr. Catriona O'Toole

Name of thesis: Navigating home, school and community: A case study of parents' and children's perspectives and the implications for formal educational practice

Short Biography: Anne-Marie McGovern is a Home School Community Liaison Co-ordinator, based in Dublin. Her work involves supporting parents to ensure positive educational, emotional and social outcomes for their families. She has previously worked as a primary school teacher in Dublin and North Carolina, USA.
Anne-Marie is presently completing an M.Litt into what it is like to be a family in an area of low socio-economic status. The research will explore parents' experiences of participating in a parenting programme, what their values are in relation to their parenting role and how these are impacted by the various strengths, supports and constraints experienced within the family and community. The research will also include the perspectives of children on how they navigate between the different settings of home, school and community.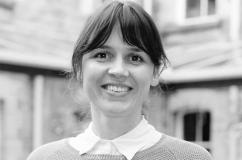 Katy Fitzpatrick

Email Address: katy.fitzpatrick.2016@mumail.ie

Name of supervisor (s): Professor Sharon Todd

Name of thesis:
Art and Philosophy in the Classroom : An Interdisciplinary Approach to Visual Arts Education in Primary and Secondary Schools in Ireland

Short Biography:
Katy Fitzpatrick has a BA in History of Art and Italian, UCD, an MA in Visual Arts Education, NCAD, and is currently undertaking a PhD with the Department of Education at Maynooth University, for which she was awarded a fee waiver by the Department. Her PhD research is focused on an ongoing project called Art and Philosophy in the Classroom, which she has been developing since October 2013 in collaboration with Dr Aislinn O'Donnell. Art and Philosophy in the Classroom is an innovative interdisciplinary pedagogical approach to contemporary visual art in the classroom, which combines philosophy with children and inquiry-based arts and gallery education practices. Katy has worked for over 13 years in arts education, in particular in gallery education, and has held positions in Tate London, Irish Museum of Modern Art, Dublin City Gallery The Hugh Lane and as Adviser to The Arts Council's Young People Children and Education team, and was a co-opted member of the Junior Cycle Art, Craft, Design Development Group. She also lectures at Marino Institute of Education and tutors on the Professional Masters in Education programme at Maynooth University.