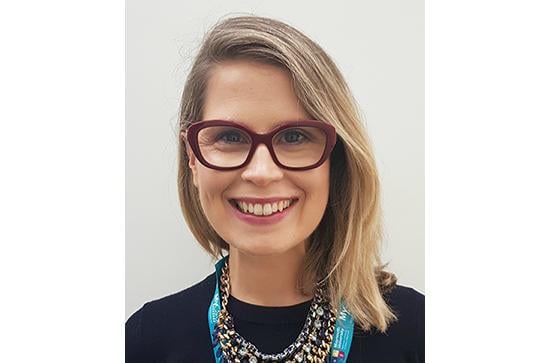 Dr. Suzanne O'Keeffe lectures in Sociology of Education and S.P.H.E. Suzanne has over ten years teaching experience in mainstream primary school classrooms and graduated with a PhD in the field of Education from Mary Immaculate College (MIC) Limerick in 2016. Her doctoral studies examines the daily experiences of male primary school teachers. She is the recipient of the MIC Postgraduate Award 2015 and the John Coolahan Research Support Framework Bursary 2017 (Teaching Council). Suzanne has published in national and international peer-reviewed academic journals and has presented her work in Braga (Portugal), Cambridge (UK), Kraków (Poland), New York (USA) and in many locations around Ireland. Suzanne acts as a regular reviewer for many educational journals.
Current engagement with funding:
Standing Conference on Teacher Education, North and South (SCoTENS) Seed Funding
(2019). Support received for a collaborative research-based initiative.

Most recent publications include:
O' Keeffe, S
. & Skerritt, C. (2020) Exploring teacher identity using poststructural tools,
International Journal of Research & Method in Education
,
DOI: 10.1080/1743727X.2020.1753691


O'Keeffe, S.
(2020). 'Recruiting and Educating the Best Teachers using Empowering Research Designs', in Madalińska-Michalak, J. et al. (eds). Recruiting and Educating the Best Teachers - Policy, Professionalism and Pedagogy. Singapore: Springer (Forthcoming)
Ring, E., O' Sullivan, L.,
O'Keeffe, S.
, Ferris, F. and Wall, E. (2019). 'Transforming the Lives of Early Childhood Teachers, Autistic Children and their Families: Findings and Recommendations from an Evaluation of a Programme of Continuing Professional Development'.
The Adult Learner
,
https://files.eric.ed.gov/fulltext/EJ1223446.pdf
Care Theory; Education; Feminist Research Designs; Gender and Gender Role Expectations; Masculinities.

|   | Project | Role | Funding Body / Program | Description | Start Date | End Date | Award (€) |
| --- | --- | --- | --- | --- | --- | --- | --- |
| | Contested Childhoods across Borders and Boundaries: A North-South Comparative Study | Collaborator / Researcher | / | | 01-JUN-19 | 30-JUN-20 | |
 
Year
Publication
2020
'Exploring teacher identity using poststructural tools'
O'Keeffe, S;Skerritt, C (2020) 'Exploring teacher identity using poststructural tools'. International Journal of Research and Method in Education, [DOI] [Details]
2019
'Transforming the Lives of Early Childhood Teachers, Autistic Children and their Families: Findings and Recommendations from an Evaluation of a Programme of Continuing Professional Development'
Ring, E.; O'Sullivan, L.; O'Keeffe, S.; Ferris, F. and Wall, E. (2019) 'Transforming the Lives of Early Childhood Teachers, Autistic Children and their Families: Findings and Recommendations from an Evaluation of a Programme of Continuing Professional Development'. The Adult Learner, [full-text] [Details]
2018
'Experiences of care labour, gender and work for men who teach young children'
O'Keeffe, S (2018) 'Experiences of care labour, gender and work for men who teach young children'. Palgrave Communications, 4 [DOI] [full-text] [Details]
2018
'Gendered positionality among Irish male primary teachers: the staff room as a site of performative masculinity'
O'Keeffe S.;Deegan J. (2018) 'Gendered positionality among Irish male primary teachers: the staff room as a site of performative masculinity'. Irish Educational Studies, 37 (3):373-389 [DOI] [full-text] [Details]
2016
'What are male teachers' understandings of masculinities?—An exploration of sex, gender and bodies in Irish primary schools'
O'Keeffe S. (2016) 'What are male teachers' understandings of masculinities?—An exploration of sex, gender and bodies in Irish primary schools'. Palgrave Communications, 2 [DOI] [full-text] [Details]
Year
Publication
2017
'How do you teach like a man?'
O'Keeffe, S. (2017) 'How do you teach like a man?' Irish National Teachers Organisation Magazine, (168) :52-53. [full-text] [Details]
2014
'Why the decline in male primary school teachers?'
O'Keeffe, S. (2014) 'Why the decline in male primary school teachers?' Irish National Teachers Organisation Magazine, (148) :43-44. [full-text] [Details]
Year
Publication
2017
HOW DO YOU TEACH LIK E A MAN? POLITICS AN D PERCEPTIONS OF MEN WORKING WITH YOUNG CHILDREN
O'Keeffe, S. (2017) HOW DO YOU TEACH LIK E A MAN? POLITICS AN D PERCEPTIONS OF MEN WORKING WITH YOUNG CHILDREN . In: Dr. Ramandeep Kaur Chhina eds. Academic International Conference on Multidisciplinary Studies and Education London, , pp.6-13 [Details]
Year
Publication
2019
ESAI Conference 2019.
O'Keeffe, S. (2019) ESAI Conference 2019. [Oral Presentation], Education in Times of Change, Choice and Challenge, Radisson Blu Hotel, Sligo, Ireland , 11-APR-19 - 13-APR-19 [Details]
2019
TEPE Conference 2019.
O'Keeffe, S. (2019) TEPE Conference 2019. [Oral Presentation], QUALITY TEACHERS AND QUALITY TEACHER EDUCATION: RESEARCH, POLICY AND PRACTICE, Poland , 16-MAY-19 - 18-MAY-19 [Details]
2018
2018 TEPE Conference.
O'Keeffe, S. (2018) 2018 TEPE Conference. [Oral Presentation], 'Recruiting and Educating the Best Teachers: Policy, Professionalism and Pedagogy', Braga, Portugal , 17-MAY-18 - 19-MAY-18 [Details]
2018
2018 AERA Annual Meeting.
O'Keeffe, S. (2018) 2018 AERA Annual Meeting. [Oral Presentation], 'The Dreams, Possibilities, and Necessity of Public Education', New York, USA , 13-APR-18 - 17-APR-18 [Details]
2017
2017 ESAI Conference.
O'Keeffe, S. (2017) 2017 ESAI Conference. [Oral Presentation], Tidy Binaries vs. Prolific Paradigms: The Reimagining of Teacher Education Research, University College Cork, Cork, Ireland , 20-APR-17 - 22-APR-17 [Details]
2017
6th Annual Research Conference.
O'Keeffe, S. (2017) 6th Annual Research Conference. [Oral Presentation], Do opposites subtract? Connecting Irish male teachers' voices to school innovation and change, Kilkenny Education Centre, Kilkenny, Ireland , 14-OCT-17 - 14-OCT-17 [Details]
2017
2017 TEPE Conference.
O'Keeffe, S. (2017) 2017 TEPE Conference. [Oral Presentation], 'Education for All: Issues for Teacher Education', Limerick, Ireland , 18-MAY-17 - 20-MAY-17 [Details]
2016
2016 ESAI Conference.
O'Keeffe, S. (2016) 2016 ESAI Conference. [Oral Presentation], From Hero to Zero: Male Teachers Navigate the Modern Irish Educational Landscape, Raddison Blu Hotel, Galway, Ireland , 31-MAR-16 - 02-APR-16 [Details]
2015
4th Annual Limerick Postgraduate Research Conference.
O'Keeffe, S. (2015) 4th Annual Limerick Postgraduate Research Conference. [Oral Presentation], Why the decline of male teachers in Irish primary schools?, Mary Immaculate College, Limerick, Ireland , 28-MAY-15 - 28-MAY-15 [Details]
Year
Publication
2019
An Evaluation of 'Teach Me As I Am' Early Years Programme.
Ring, E.; O'Sullivan, L.; O'Keeffe, S.; Ferris, F. and Wall, E. (2019) An Evaluation of 'Teach Me As I Am' Early Years Programme. Centre for Early-Childhood Research at Mary Immaculate College (CERAMIC) Limerick, Limerick. [Details]
Year
Publication
2020
How to teach children about feminism.
O'Keeffe, S. (2020) How to teach children about feminism. Online at: https://www.rte.ie/brainstorm/2020/1123/1179902-how-to-teach-children-about-feminism/: Educational Article [Details]
Year
Publication
2019
Using a Voice-Centred Relational Method of Data Analysis to Study Male Teachers' Daily Experiences.
O'Keeffe, S. (2019) Using a Voice-Centred Relational Method of Data Analysis to Study Male Teachers' Daily Experiences. London: Case [DOI] [Details]
2017
The Interview As Method: Doing Feminist Research.
O'Keeffe, S. (2017) The Interview As Method: Doing Feminist Research. London: Case [Details]
2018
The Interview and Social Relations: Exploring How Gender Shapes the Research Process.
O'Keeffe, S. (2018) The Interview and Social Relations: Exploring How Gender Shapes the Research Process. London: Case [DOI] [Details]
| | Year | Title | Awarding Body |
| --- | --- | --- | --- |
| | 2017 | John Coolahan Research Support Framework | Teaching Council of Ireland |
| | 2015 | MIC Postgraduate Award | University of Limerick (Mary Immaculate College) |
Professional Associations
| | Association | Function | From / To |
| --- | --- | --- | --- |
| | Sociological Association of Ireland (SAI) | Member | / |
| | International Sociological Association | Member | 01-JUN-20 / 31-DEC-23 |
| | American Educational Research Association (AERA) | Member | / |
| | The Educational Studies Association of Ireland (ESAI) | Member | / |
| | Committee | Function | From / To |
| --- | --- | --- | --- |
| | Research and Ethics Committee | Member | 2018 / 2020 |
| | Departmental Doctoral Programme Committee | Committee member | / |
| | Faculty of Social Science Ethics Committee | Nominee for the Froebel Department of Primary and Early Childhood Education | 2019 / 2021 |
| | Employer | Position | From / To |
| --- | --- | --- | --- |
| | Mary Immaculate College, University of Limerick | Part-time lecturer | 03-OCT-16 / 28-SEP-18 |
| | Year | Institution | Qualification | Subject |
| --- | --- | --- | --- | --- |
| | 2017 | University of Cambridge: Institute of Continuing Education (ICE) | Certificate of Participation | An introduction to international development: understanding contemporary issues and themes |
| | 2021 | Greater Good Science Center, UC Berkeley | Certification of participation | The Science of Happiness |
| | Language | Reading | Writing | Speaking |
| --- | --- | --- | --- | --- |
| | Irish-Gaeilge | Functional | Functional | Functional |
| | English | Fluent | Fluent | Fluent |
|   | Description |
| --- | --- |
| | This project, Leadership Clusters Initiative for Schools, is an initiative of the Department of Education and Skills and is being co-ordinated by the Centre for School Leadership (CSL). My role is to build the school's networks and to support their initiatives. |
| | Description |
| --- | --- |
| | Reviewer of academic education journals |
Sociology of Education
Froebel Department of Primary and Early Childhood Education
Education Department

Social, Political and Health Education (S.P.H.E.)
Froebel Department of Primary and Early Childhood Education

Personal and Professional Student Teacher Learning (P.P.S.T.L.)
Froebel Department of Primary and Early Childhood Education

Behaviour Management workshops
Froebel Department of Primary and Early Childhood Education