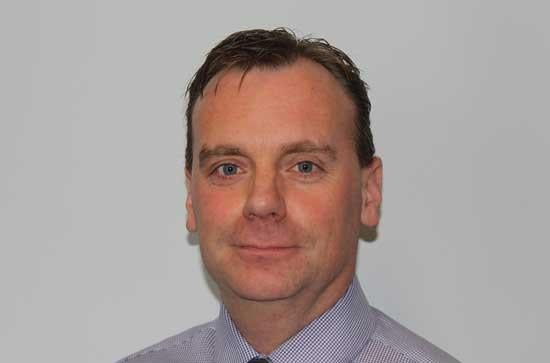 Senior Lecturer
Associate Professor
Maynooth University School of Education
Second
215
(01) 708 3760
Anthony has lead significant curriculum design, reform and implementation at third level and served as Course Leader for the Postgraduate Diploma in Educational Leadership (2007-2009); the Professional Diploma in Education (2009-2011); the Masters in Education and the Masters in Education (School Leadership) programmes (2011-2015) and the Professional Master of Education (2 year) programme. He holds two first class Honours Master degrees and a PhD. He undertook studies for his MA in Copenhagen and PhD studies in UCL IOE, London where he worked under the supervision of Professor Gunther Kress and Professor Carey Jewitt. Anthony is tutor to students on the PME and the PGD (ELM) and has supervised many postgraduate theses across a range of disciplines. Anthony is an active member of EERA (European Educational Research Association) and ESAI (Educational Studies Association of Ireland) and has presented at numerous peer reviewed national and international conferences (Austria, Denmark, England, Germany, Portugal, Scotland, Serbia, Sweden). He is currently Programme Leader for the TL21 Transfer Initiative, which leads innovative CPD in second level schools across Ireland. He is also PI on a major European research programme (L2D) which investigates pedagogical aspects of social and civic competencies. He is also co-investigator on the SALAM Ireland study, a school-based, mixed-methods research project that seeks to assess the mental health and psycho-social needs of first-generation Arabic-speaking adolescents in Ireland. He is also co-investigator
on the EDURAD research project, which aims to develop comprehensive educational approaches to address radicalization and the violence associated with it.
He has in the past acted as academic advisor to the Postgraduate Diploma in Higher Education and actively designed the assessment component of this programme.

He is an active member of the Faculty of Social Science Teaching and Learning Committee and one of five members of the University's Curriculum Commission Implementation Committee. He was a board member of Maynooth University's Governing Authority and the University's Finance, Human Resources and Development Committee up to October 2019. In April 2018 he was appointed as HEI representative to the Teaching Council, Ireland. He currently serves as an active member on the Finance Committee, the Registration Committee and the Qualifications Panel.
Anthony has particular research interests in the following areas: Action Research, teacher education and professional development, schools as active research communities, curriculum innovation and pedagogy, leading of learning and history of education policy.
|   | Project | Role | Funding Body / Program | Description | Start Date | End Date | Award (€) |
| --- | --- | --- | --- | --- | --- | --- | --- |
| | Learning to Disagree | Project Lead | European Union / EU / | | 01-NOV-17 | 30-SEP-21 | 39854 |
| | Teaching and Learning for the 21st Century | Project Lead | Department of Education and Science (Ireland) / | | 01-JUN-17 | | 138000 |
Year
Publication
2014
Transforming Educational Experience for Children, Parents and Teachers.
Grummell, B., Malone, A. & Rickard, A. (2014) Transforming Educational Experience for Children, Parents and Teachers. : CDI. [Details]
2007
Learning Anew.
Hogan, P. Malone, A. et al. (2007) Learning Anew. : NUIM. [full-text] [Details]
 
Year
Publication
2014
'Cultivating Transformations through Learning Experiences: Priorities in Continuing Professional Development'
Hogan, P, Malone, A. (2014) 'Cultivating Transformations through Learning Experiences: Priorities in Continuing Professional Development' In: Equality and Curriculum in Education. Maynooth University. [full-text] [Details]
2007
'Promoting New Practices among Teachers'
Malone, A. (2007) 'Promoting New Practices among Teachers' In: Learning Anew. Maynooth: NUIM. [Details]
2005
'English in the Project'
Malone, A. (2005) 'English in the Project' In: Voices from School. Maynooth: NUIM. [Details]
 
Year
Publication
2017
'Embedding ethical agency in initial teacher education: The professional master of education'
Malone A. (2017) 'Embedding ethical agency in initial teacher education: The professional master of education'. Bordon-Revista De Pedagogia, 69 (4):109-123 [DOI] [full-text] [Details]
2010
'Developing Schools as Professional Learning Communities'
Malone, A. (2010) 'Developing Schools as Professional Learning Communities'. Educational Review, 70 :106-114 [Details]
2008
'If it's not about Learning, then what is it About'
Malone, A. (2008) 'If it's not about Learning, then what is it About'. Oideas, 6 :7-11 [Details]
2006
'Multiple Intelligence Approaches to Teaching English at Junior Certificate'
Malone, A. (2006) 'Multiple Intelligence Approaches to Teaching English at Junior Certificate'. Changing English, 4 :20-26 [Details]
Year
Publication
2019
Assessing Social and Civic Competences
Malone, A. (2019) Assessing Social and Civic Competences Euroclio International Conference [Details]
2015
Critical Literacy Engagements with 'Literary' Text: Multimodal, Social Semiotic Analyses
Malone, A. (2015) Critical Literacy Engagements with 'Literary' Text: Multimodal, Social Semiotic Analyses MODE: Methodological Explorations [Details]
2013
Aspiring to Lead in Turbulent Times: An Irish Case Study
Malone, A. (2013) Aspiring to Lead in Turbulent Times: An Irish Case Study BELMAS International Conference, Edinburgh [Details]
2013
Independent Teaching and Learning: Encouraging students to take greater responsibility for their own learning
Malone, A. (2013) Independent Teaching and Learning: Encouraging students to take greater responsibility for their own learning Co. Dublin VEC Education Conference [Details]
2012
Differentiation in our Classrooms
Malone, A. (2012) Differentiation in our Classrooms Co. Meath VEC Conference (27th April 2012) [Details]
2012
The Interpersonal Function in Teaching Literary Text: Multimodal, Social Semiotic Analyses
Malone, A. (2012) The Interpersonal Function in Teaching Literary Text: Multimodal, Social Semiotic Analyses International MODE Conference, IOE London [Details]
2012
Building Partnership and Collaboration through Dialogue and Practice
Malone, A. (2012) Building Partnership and Collaboration through Dialogue and Practice International Action Research Colloquium, Waterford Institute of Technology [Details]
2011
Promoting Schools as Active Research Communities
Malone, A. (2011) Promoting Schools as Active Research Communities CARN International Action Research Conference, Vienna [Details]
2010
Creating and Sustaining All-Ireland Action Research Networks across the Higher Education Sector
Malone, A. (2010) Creating and Sustaining All-Ireland Action Research Networks across the Higher Education Sector AISHE International Conference, Dublin City University [Details]
2009
Leading Learning and Teaching in Changing Times
Malone, A. (2009) Leading Learning and Teaching in Changing Times Tánaiste Conference for Irish Senior School Leaders, Heritage Hotel, Portlaoise [Details]
2008
Leading Learning in 21st Century Schools
Malone, A. (2008) Leading Learning in 21st Century Schools Forbairt Conference for Irish Senior School Leaders, Cavan [Details]
2006
Continuing Professional Development in Contemporary Second Level Settings
Malone, A. (2006) Continuing Professional Development in Contemporary Second Level Settings ACCS Annual Conference [Details]
Year
Publication
2015
MODE: International Conference.
Malone, A. (2015) MODE: International Conference. [International Refereed Conference], Critical Literacy Engagements with 'Literary' Text: Multimodal, Social Semiotic Analyses, University College London [Details]
2014
ETBI Instructional Leadership.
Malone, A. (2014) ETBI Instructional Leadership. [Keynote Address], To fresh woods and pastures new: opening up the landscapes of teaching and learning, Carlow [Details]
2012
MODE.
Malone, A. (2012) MODE. [International Refereed Conference], The Interpersonal Function in Teaching Literary Text: Multimodal, Social Semiotic Analyses, IOE, London [Details]
2012
ESAI.
Malone, A. (2012) ESAI. [International Refereed Conference], Enhancing Teachers' Professional Identity and Capacity through Innovative forms of CPD, Cork [Details]
2011
CARN: International Conference.
Malone, A. (2011) CARN: International Conference. [International Refereed Conference], Promoting Schools as Active Research Communities, Vienna [Details]
2010
Invited Lecture.
Malone, A. (2010) Invited Lecture. [Invited Lecture], Improving Quality Feautures of Learning from Within, Colaiste na hInse [Details]
2010
VEC Annual Conference.
Malone, A. (2010) VEC Annual Conference. [Keynote Address], Leading Quality Whole School Self Evaluation, Lyrath Estate, Kilkenny [Details]
2010
Educational Studies Association of Ireland.
Malone, A. (2010) Educational Studies Association of Ireland. [International Refereed Conference], Aspiring School Leaders: An Irish Case Study, Kilkenny [Details]
2010
Kilkenny Education Centre.
Malone, A. (2010) Kilkenny Education Centre. [Invited Lecture], Improving Assessment Practices across and between Second Level Schools, Kilkenny Education Centre [Details]
2010
AISHE.
Malone, A. (2010) AISHE. [International Refereed Conference], Creating and Sustaining All-Ireland Action Research Networks across the Higher Education Sector, DCU [Details]
2010
Educational Studies Association of Ireland.
Malone, A. (2010) Educational Studies Association of Ireland. [International Refereed Conference], Leading from the Centre: The Roles of Education Centre Directors in Leading CPD, Kilkenny [Details]
2009
Our Lady's College.
Malone, A. (2009) Our Lady's College. [Invited Lecture], Quality Teaching for Quality Learning, Templemore [Details]
2009
European Educational Research Association.
Malone, A. (2009) European Educational Research Association. [International Refereed Conference], Enhancing Practice and Policy in Continuing Professional Development, University of Vienna, Austria [Details]
2009
St. Peter's College.
Malone, A. (2009) St. Peter's College. [Invited Oral Presentation], Realising School Self Evaluation: Possibilities and Realities, Dunboyne [Details]
2009
Ursuline Secondary.
Malone, A. (2009) Ursuline Secondary. [Invited Oral Presentation], Raising Standards across the Board: Active Teaching and Learning, Thurles [Details]
2009
European Educational Research Association.
Malone, A. (2009) European Educational Research Association. [International Refereed Conference], A Role for Irish Education Centres in Leading Continuous Professional Development: Insights from the, University of Vienna, Austria [Details]
2009
Tánaiste Programme, LDS.
Malone, A. (2009) Tánaiste Programme, LDS. [Invited Lecture], Leading Learning and Teaching in Changing Times, Heritage Hotel, Portlaoise [Details]
2008
Educational Studies Association of Ireland.
Malone, A. (2008) Educational Studies Association of Ireland. [International Refereed Conference], Developing Schools as Professional Learning Communities: Opportunties and Challenges, Days Hotel, Galway [Details]
2008
Forbairt.
Malone, A. (2008) Forbairt. [Keynote Address], Leading Learning in the 21st Century, Cavan Crystal Hotel, Cavan [Details]
2008
European Educational Research Association Annual Conference.
Malone, A. (2008) European Educational Research Association Annual Conference. [International Refereed Conference], Developing Professional Learning Communities within Second Level Irish Schools, University of Gothenburg, Sweden [Details]
2007
Educational Studies Association of Ireland.
Malone, A. (2007) Educational Studies Association of Ireland. [International Refereed Conference], The Role of Senior School Leadership in promoting a Teaching and Learning agenda at Whole School Lev, Cavan Crystal Hotel, Cavan [Details]
2006
APT Conference.
Malone, A. (2006) APT Conference. [International Refereed Conference], Appraising the Potential for Teaching: The Irish Context, Offenburg, Germany [Details]
2006
ACCS Annual Conference.
Malone, A. (2006) ACCS Annual Conference. [Keynote Address], Continuing Professional Development in Contemporary Second Level Settings, Hodson Bay Hotel, Mullingar [Details]
2005
European Educational Research Association (EERA) Annual Conference.
Malone, A. (2005) European Educational Research Association (EERA) Annual Conference. [International Refereed Conference], Teachers as Authors of their own Work: Insights from Teaching and Learning for the Twenty-First Cent, University College Dublin [Details]
2005
ESAI Annual Conference.
Malone, A. (2005) ESAI Annual Conference. [International Refereed Conference], Teaching and Learning for the 21st Century: Devising Models for Continual Professional Development, University College, Cork [Details]
2003
ESAI Annual Conference.
Malone, A. (2003) ESAI Annual Conference. [International Refereed Conference], Assimilation and Integration: Multiculturalism in Second level Education, St. Mary's University College, Belfast [Details]
Year
Publication
2014
Developing Schools as Active Research Communties.
Anthony Malone (2014) Developing Schools as Active Research Communties. Conference Hosted [Details]
2014
Positive School Culture and Restorative Practice.
Anthony Malone (2014) Positive School Culture and Restorative Practice. Conference Hosted [Details]
2007
Teaching and Learning for the 21st Century.
Anthony Malone (2007) Teaching and Learning for the 21st Century. Conference Hosted [Details]
Professional Associations
| | Association | Function | From / To |
| --- | --- | --- | --- |
| | DCU School of Education | External Examiner | 04-SEP-17 / |
| | Committee | Function | From / To |
| --- | --- | --- | --- |
| | Teaching Council (Ireland) Qualifications Panel | Committee Member | 2018 / 2022 |
| | Council Member, Teaching Council (Ireland) | Executive Member of General Council | 2018 / 2022 |
| | Curriculum Commission Implementation Steering Committee, Maynooth University | Board Member | 2016 / |
| | Governing Authority, Maynooth University | Board Member | 2017 / |
| | Teaching Council (Ireland) Registration Committee | Committee Member | 2018 / 2022 |
| | Teaching Council (Ireland) Finance Committee | Committee Member | 2018 / 2022 |
| | Finance, Human Resources and Development Committee, Maynooth University | Board Member | 2017 / |
| | Faculty of Social Science Teaching and Learning Committee, Maynooth University | Board Member | 2015 / |
| | Client | Description |
| --- | --- | --- |
| | Educate Together Steering Committee Post Primary Schools | |
| | Teaching Council of Ireland | Education Consultant to Teaching Council, Ireland |
|   | Description |
| --- | --- |
| | Chair of Dublin 10 school principals' network. The network seeks to address issues relevant to tackling educational disadvantageous. It agitates for policy change at a systems' level. |
| | Description |
| --- | --- |
| | Reviewer for Network 10, European Education Research Conference. |