The composer's pending retirement marks the end of a tradition for the sound of films dating from Hollywood's Golden Age writes, Conor Power, PhD student in the Department of Music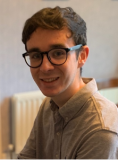 Not long after celebrating his 90th birthday, five-time Oscar-winning composer
John Williams
announced that he would soon retire. His final two films,
Steven Spielberg's
semi-autobiographical
The Fabelmans
and the as yet untitled
fifth Indiana Jones
, may mark the end of a tradition dating from Hollywood's Golden Age.
This period, which began with the "talking pictures", not only gave us such classics as The Wizard of Oz, Gone with the Wind and Casablanca, but also defined the role and style of film music. Emigrant composers from Europe had transplanted the sounds of European romanticism to the big screen, using operatic devices like leitmotifs (short themes for a person, place or object) to parallel the narrative in music. These early soundtracks took on the duty of enhancing the emotional story.
One of the most prolific film composers was Max Steiner, whose music for King Kong (1933) humanised the stop-motion ape and terrified audiences. The score inspired Danny Elfman (Batman, Edward Scissorhands), who stated that Kong defined "the entire concept of a full-blown synchronized film score".
By the 1960s, this classic mode of composition began to die out, when films like The Graduate, soundtracked by Simon & Garfunkel, popularised a playlist-like approach. But in 1975, Williams revived the old-school methods in the first summer blockbuster, Jaws.
Just as with Kong, the music of Jaws instilled dread. The animatronic shark, "Bruce", famously failed to work, so Williams's primal two-note motif acted as a substitute. The bass tones indicated oceanic depth; the ceaseless rhythms conveyed the unrelenting nature of the beast; volume and tempo suggested its aggression. The music was so effective that Spielberg credited Williams with half of the film's success.
The composer's propensity for crafting memorable themes in the classic style extended beyond Jaws (whose legacy continues at the opening of torturous earworm "Baby Shark"). Superman, E.T., Jurassic Park and Harry Potter each followed the revived classical model now expected of blockbusters, to increasing levels of box-office success.
References to the old Hollywood tradition have continued throughout Williams's career, with an occasional indefinite distinction between inspiration and imitation. Star Wars, whose individual scores are so vast and detailed that every motif has been catalogued has drawn flak for sounding a little too familiar.
Stylistic caricatures are not intended to deceive, or an attempt to plagiarise, nor even unique to Williams. When classic Hollywood composer Erich Wolfgang Korngold (The Adventures of Robin Hood) heard music sounding like his own, he was recalled as saying, "Why do you steal from me? Why don't you steal from the man I steal from, Richard Strauss?"
Williams is a chameleon rather than a magpie, shifting style from film to film: Schindler's List takes on a Hebraic sound; Catch Me If You Can is rooted in cool jazz; Far and Away, with the help of The Chieftains, adopts Oirish lilts; and Memoirs of a Geisha alludes to Japanese styles. These diverse soundtracks spanning his long career (including collaborations with Hitchcock and Sinatra) have been myriad and colourful: a description less applicable to Hollywood today.
Hans Zimmer (The Lion King, Gladiator, Inception) is the composer of our digital age. While he has racked up widely-known themes and brought an experimental approach to film sound, the composer is often accused of fostering a school of compositional anonymity, where "the minions do the actual writing" and the name composer receives credit. With swathes of fans, imitators and apprentices ("Zimlings") he is undoubtedly as influential as Williams, but has been somewhat responsible for the homogenization of modern film music.
This is not intended to damn the landscape of today. Unique and promising voices have emerged of late — like Hildur Guðnadóttir (Joker) — alongside those moving from more mainstream genres — including Radiohead's Jonny Greenwood (Spencer).
These new hopes aside, the age of long melodic lines and balletic action cues seems to be withering, with minimalist themes and endlessly urgent chase music replacing them in the multiplexes of cinematic universes.
Yet Williams is not easily consigned to the past. Just as he drew upon the sounds of his predecessors, today his own music is referenced and quoted in the latest entries of the Jurassic, Potter and Star Wars franchises. Familiar themes are needle-dropped like Easter eggs and entire cues are recycled wholesale. As long as franchises and reboots are being milked for studio profit, Williams themes will routinely re-emerge to tack nostalgia onto their latest content.
Despite these smirches on a legacy, his popular works are enjoying an extended life as films in concert, and continue to introduce successive generations of young audiences to the orchestra. But the attention given to music here should be savoured. In cinemas today, music competes against increasingly loud sound effects, while streamed films are heard through suboptimal TV, laptop or phone speakers. Slick CGI seems to not require the same romantic strains of old Hollywood that once made us believe in a giant ape, great white or dinosaur.
Today's composers face an uphill battle in the tussle between technology and tradition. The once popular melodies of classical Hollywood have almost faded into obscurity, yet with the recently premiered "Helena's Theme" from Indiana Jones 5, Williams is promising that the Golden Age sound is not lost altogether.
This piece originially appeared on RTE Brainstorm