Introduction content here with photo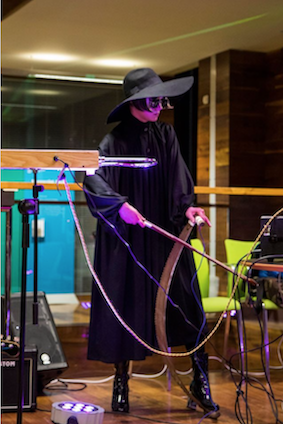 Biography
Shauna Louise Caffrey (she/her, sí/í) is an Irish Research Council Postgraduate Scholar at the department of Music, Maynooth University. Her PhD project, 'Wayward Sisters: Witchcraft, Music and Magic on the Seventeenth-Century Stage', explores the origins and impact of onstage sorceresses in Early Modern theatrical traditions, with a focus on the operatic stage. Inspired by her lifelong passion for folklore and mythology, her research seeks to explore the intersections of oral and literate cultures in Early Modern Europe, and to interrogate the ideologies transmitted through operatic archetypes.

She graduated with first class honours in both her B.A. (Trinity College, Dublin) and M.A. Music and Cultural History (University College Cork), and was awarded the Mahaffy Memorial Prize for her research into the origins and appearance of witchcraft in Henry Purcell's Dido and Aeneas in 2017, and the Society for Musicology in Ireland's 2019 Alison Dunlop Postgraduate Prize. Shauna is a founding member of experimental music collective Analog On, with whom she has performed throughout Ireland and in the U.S.A. She is also a performance artist and dancer, and received the title Mx Horror 2020 for her performances at Ireland's Women in Horror Festival.

Research Interests
● Restoration Theatre Music
● Liminality in Performance
● The Role of Music in Folklore and Mythology
● Queerness in Opera and Theatre Music
● Music and The Gothic
● Gender and Sexuality in Popular Music
● Experimental Music Performance
● Music and Trauma Studies
● Music and Sound in Horror Cinema
● Music in/as Ritual
Thesis
'Wayward Sisters': Witchcraft, Music and Magic on the Seventeenth-Century Stage

The witch has long been a subject of fascination for artists and audience members alike. Revered, feared, and the alternating subject of love or loathing, the witch has evolved from a seemingly omnipresent figure in world folklore, to the subject of musical, theatrical, and—in the last century—cinematic works. Manifesting in myriad guises and under numerous titles, today the witch presents ever more artistic potential, as the history of witchcraft is re-examined, the plight of the accused reinterrogated, leaving notions of cackling, broom-wielding spell-smiths cast aside. Witches have become the heroes and heroines of the postmodern age; the subject of children's books, comedy shows, and advertising campaigns, the apprehension with which the subject of witchcraft was treated in the 16th and 17th centuries has largely dissolved. But what of these origins? What of the cackling, malevolent weavers of magic that inspired such terror and chaos on the Early Modern and Baroque stage, of the women and men whose trials have burned such a pregnant image into the Western psyche, and of the cultures that birthed them? The development of opera in the Baroque period saw the integration of the witch from folklore, drama and literature into the emerging genre. While sorceresses such as Armide and Medea terrorized the European stage, Britain experienced witchcraft of a different sort in Henry Purcell's Dido and Aeneas, and countless masques and anti-masques. This project seeks to examine these witches and their magic on the seventeenth-century stage, to
provide a cultural history of their origins, and to analyse their appearances. By shedding light on the witches' first significant foray into popular culture, this project will illuminate their prominent place in the modern psyche, as an alternating subject of fear and passion, and in their recent emergence as a feminist icon.

Professional Development/Experience
Teaching Assistant, Music and Trauma Studies (University College Cork), 2017-2018.
Contributor, GoldenPlec Classical, 2016-present
Course Instructor, Celtic Studies, Older Student Course (Centre for Talented Youth Ireland), 2019.
Course Instructor, Various Young Student courses, incl. Greek & Roman Mythology, Fantastic Beasts & How to Write Them (Centre for Talented Youth, Ireland) 2016-present
Teaching Assistant (Centre for Talented Youth, Ireland), 2014-2018.
Archive Manager, Trinity College Music Department Shellac & Vinyl Record Archive, 2014-2016.
Student Steering Committee Member, Society for Musicology in Ireland, 2020-present.
Conducting Masterclass with Eimear Noone, IMRO, August 2018
Active Music Making: The Kodály Approach Summer Course, Kodály Society of Ireland, 2014

Reference Presentations / Posters / Publications & Abstracts / Patents Publications:
Caffrey, Shauna Louise. 'Mother, Monstrous: Motherhood, Grief, and the Supernatural in Marc- Antoine Charpentier's Médée'. Irish Journal of Gothic and Horror Studies, no. 17 (2018): 13.

Presentations:
'Voicing the Liminal: Examining Gender and Liminal Identities through the voices of Operatic Witches', McGill Music Graduate Symposium, McGill University, March 2021.

'Wayward Sisters': Witches, Magic and Music on the Seventeenth-Century Stage', Society for Musicology in Ireland Postgraduate Plenary, January 2021.
'Sounding Wicked: Occult Soundscapes in The Chilling Adventures of Sabrina', Gothflix 2020, Lancaster University, February 2020.
'Otherworldly Thresholds: Liminality and Magic in Henry Purcell's The Fairy Queen', Society for Musicology in Ireland Annual Plenary Conference, Maynooth University, June 2019.

''Like Dismal Ravens Crying': Supernatural Spectacle on the Restoration Stage', Gothic Spectacle and Spectatorship, Lancaster University, June 2019.

'Fear and Sensuality in New England: The Music of The Witch',Folk Horror in the 21st Century, Falmouth University, September 2019.

'Otherworldly Thresholds: Liminality and Magic in Henry Purcell's The Fairy Queen', Aigne Postgraduate Conference, UCC, December 2018.

'She frights and frayes': The Literary Origins of the Sorceress in Henry Purcell's Dido and Aeneas', Staging Witches: Gender, Power, and Alterity in Music AMS San Antonio Pre-Conference, October 2018.

Awards and Scholarships
Alison Dunlop Graduate Prize, 2019
Government of Ireland Postgraduate Scholarship 2018-2022
Mahaffy Memorial Prize, 2017

Membership in Professional Associations/Affiliations
Society for Musicology in Ireland

Contact Details
Shauna.Caffrey.2021@mumail.ie


Biography
Rory Corbett is currently completing a PhD in the Department of Music at Maynooth University. His research explores the cultural symbiosis of two of the United States' most resilient and (as a consequence) most influential constituencies, Irish- and African-Americans, from the colonial period up to the mid-nineteenth century. The study also situates the banjo as a notable site of cross-cultural exchange between these two most prominent "others" in Anglo-American popular culture during this period.

The history of the banjo is one that crosses boundaries of class, race, gender and ethnicity and as such an overarching goal of Rory's research is to tie in that transitory history, and the complexities arising from such with that of the Irish diaspora and their changing ethnic and racial status within antebellum American society.

Rory was awarded a first class honours for his B.A. in NUI Galway in Irish Studies, Sociology and Politics, and English in 2015. He was also awarded a first class honours for an M.A. in Ethnomusicology in University College Cork in 2019, for which he submitted a thesis which reconnected his own creative practice as a practitioner of the African American-derived clawhammer banjo style with that of the earliest blackface minstrel performers.

Rory's research is funded the Irish Research Council. In 2019 he was also awarded a Travelling Studentship by the National University of Ireland for the purposes of undertaking substantial archival research abroad. In 2021 Rory was additionally awarded a Visiting Fellowship by the British Library's Eccles Centre which will further facilitate the archival end of his study.

Research Interests
Historical Ethnomusicology
Irish Studies
Popular Music Studies
Sociology
Political Science
Anthropology
Critical Race Studies
Irish Traditional Music
Modern Liminality Theory

Thesis
"A Darker Shade of Green: the Twisted Roots of the Irish Banjo"
This thesis explores the cultural symbiosis between Irish, African American and blackface minstrel cultures in the nineteenth century and the adoption of the banjo by Irish American blackface minstrel performers during that time. The study begins with a brief overview of Green and Black migratory patterns and cultural encounters within the context of Atlantic state formation in the New World in the colonial period. It then leads into the closing years of the War of 1812, wherein the initial performances of the first distinctively American blackface dialect song, "the Siege of Plattsburg," more commonly known today as "Backside Albany," took place. The study rounds up in the early 1840s, when the Virginia Minstrels firmly established the Minstrel Show as the first mass popular music culture in the Atlantic world.
As a core part of that investigation the project explores the fluidity and performativity of ethnicity, race and identity for Irish American minstrel banjoists in an increasingly racialised antebellum American society. Changing power relations between Irish and African American social groups will be a key concern here. Though these performers have been described, somewhat interchangeably, as Anglo-American, Scots-Irish, and Irish-American, the extent to which the use of such ethnic labels proves applicable will be another, as will the significance of changing perceptions and representations of "Irishness" and "blackness" within antebellum popular culture.
Moreover, in the attempt to overcome the challenge of researching an oral/aural vernacular expressive culture, and one that has largely eluded the historical record, the project will involve extensive archival fieldwork combined with the employment of an interdisciplinary theoretical framework which fuses perspectives from Historical Ethnomusicology and Irish Studies with that of Social Theory. Moreover, and in addition to Post-Colonial and Critical Race Theory, a thorough engagement with the work of scholars of the modern school of Liminality Theory has the potential to be the most significant in that regard.

Professional Development/Experience
Assistant Editor and Web Manager – Aigne, UCC's Peer-Reviewed Postgraduate Journal (2021)

Music Performance Mentor - Northwest Regional College, Derry (2020–2021)
Guest Lecturer - World Music Studies Class, HND Level 5 Northwest Regional College, Derry (2014–2020)
Guest Lecturer - Music and Race Seminar, University College Cork, Cork (2019/2020)
Teacher - Children's Popular Fiction, DCU's Centre for Talented Youth, Western Gateway Building, Western Road, Cork (Spring 2018)
Reference Presentations / Posters / Publications & Abstracts / Patents
Peer-reviewed Articles
In 2020 I had my first solely authored publication, entitled "Backside Albany, Trickster's Spirit and the Axial moment of Blackface Minstrelsy," which was published in the International Political Anthropology Journal. Drawing extensively upon concepts derived from the works of Arnold van Gennep, Victor Turner and other political anthropological theorists, the article retraced the origins of the Blackface Minstrel genre to the performance of the wartime ballad "Backside Albany;" the first dialect dong to be published in America. The article explored the notable use of an Irish air associated with anti-Catholic sentiment within that work.
Corbett, Rory. 2020. "'Backside Albany,' Trickster's Spirit and the Axial Moment of Blackface Minstrelsy." International Political Anthropology: 13(1): 29–47.
Abstract:
This paper retraces the liminal societal conditions in which the wartime ballad "Backside Albany" came to instantiate the blackface minstrel tradition in America. Through tracing the animating effects of a trickster spirit in the post-Revolutionary American song tradition, it argues for the importance of recognising the dangers inherent to persisting liminal conditions for a trickster takeover and with it an escalation of mimetic rivalry. As a result new avenues for understanding the deterioration of relations between Irish and African Americans in the antebellum American social drama are offered.
After participating in a conference jointly held by History Ireland and Drew University in 2016 I was very kindly asked by one of the panellists to contribute to an article entitled "A Uniting Force:" Irish Music on U.S. Radio" published in Taylor and Francis' Journal of Radio & Audio Media.
Dempsey, John Mark, Rory Corbett and Marc Geagan. 2016. '"A Uniting Force": Irish Music on U.S. Radio'. Journal of Radio & Audio Media 23(1): 123–143.
Abstract:
Ethnic music of all kinds has had a powerful influence on American popular music throughout history, and this is certainly true of Irish music. For nearly 100 years, radio has been a vital conduit for conveying musical influences of all kinds to listeners and musicians alike. This qualitative study analyses Irish radio broadcasting in the United States The article is based upon an open-ended survey of U.S. broadcasters of Irish music programs in the top 10 markets and provides a summary of their recent playlists.

Reference Presentations
Corbett, Rory. 2021. "The Virginia Minstrels' 1842–44 British and Irish Tour." SMI/ICTM-IE Postgraduate Conference.
Corbett, Rory. 2020. "The Twisted Roots of the Irish Banjo." The Banjo Gathering.
Corbett, Rory, Ellen Scheible, Kathryn Holt, Molly Ferguson, Rachel Nozicka. 2020. "Race and Protest" Panel. Mid-West American Conference for Irish Studies.
Corbett, Rory. 2020. "Crisis and Transition: The Invention of the Banjo and the Reinvention of the Self." Joint ICTM-IE/SMI Annual Postgraduate Conference, University of Limerick.
Corbett, Rory. 2019. "The Whitening of the Banjo and the Whitening of the Irish in Jacksonian America." The Irish Association for American Studies Annual Conference, University College, Cork.
Corbett, Rory. 2016. '"This Machine Surrounds Hate and Forces it to Surrender": The Banjo's Transformation as a Symbol of Oppression in the Nineteenth Century to One of Resistance in the Twentieth'. Drew University Trans-Atlantic Conference, Bundoran, Co. Donegal.
Corbett, Rory. 2015. "How Ulster Helped Shape America's Ballad Tradition." Drew University Trans-Atlantic Conference, Bundoran, Co. Donegal.
Corbett, Rory. 2015. "Irish American involvement in Blackface Minstrelsy." Drew University Trans-Atlantic Conference, Bundoran, Co. Donegal.
Corbett, Rory. 2014. "When Paddy Picked Up the Banjo." Drew University Trans-Atlantic Conference, Bundoran, Co. Donegal.
Corbett, Rory Mick Moloney, Charlie McGettigan, John Dempsey, Marc Geagan . 2014. "The Emigrant's Song: The Impact of Irish Music on American Culture" Panel. History Ireland at Drew University Trans-Atlantic Conference, Bundoran, Co. Donegal.

Awards and Scholarships
2021
The British Library's Eccles Centre Visiting Fellowship
2019–2022
Irish Research Council Postgraduate Scholarship
2019
National University of Ireland Travelling Studentship
2018–2021
UCC PhD Excellence Scholarship
2017–2018
UCC Masters Excellence Scholarship
2014
The Yeats International Summer School Pierce Loughran Memorial Scholarship
Seamus O'Grady Prize by Irish Studies Department
2011–2014
NUIG scholarship on basis of final results for years 2, 3, and 4
Granted title University Scholar for exam results from year 2

Membership in Professional Associations/Affiliations
Member of The Society for Ethnomusicology (SEM)
Member of British Forum for Ethnomusicology (BFE)
Member of The Irish Chapter for the International Council for Traditional Music (ICTM)
Member of The International Association for the Study of Popular music (IASPM)
Associate Member of The Irish Musicians Rights Organisation (IMRO)
Member of the Society for the Study of Nineteenth Century Ireland

Contact Details
Email - rory.corbett.2021@mumail.ie
Twitter - @RoryCorbett



Biography
Hui Han Lui is a PhD in Music (Performance) student working under the supervision of Dr Antonio Cascelli and Dr Alison Hood.

Prior to pursuing her PhD, she has completed a Bachelor of Music (Performance) from University Putra Malaysia and MA in Performance and Musicology from Maynooth University, both with first class honours. She has an interest in performance studies and focused on researching body movements and gestures in piano performance during her MA studies. She completed a thesis titled Formalizing Body Movements and Gestures in Piano Solo Work: Estampes by Debussy during her MA studies.

As a pianist, her achievements include obtaining a Licentiate of Trinity College London (LTCL), being selected as one of the scholarship recipients of the YAMAHA Scholarship Program 2017, as well as one of the finalists at the First International Aswara Piano and Vocal Competition.

Research Interests
● Piano performance
● Body movements and gestures
● Piano techniques and playing approaches
● Audio and visual effects of a performance

Thesis
Evolution of Body Movements and Gestures in Piano Playing from Classical to 20th century.

In recent years, body movements and gestures in a performance have been increasingly studied and is often seen as a tool to convey expressions, emotions, musical structure or phrasing of the music. Nonetheless, little research has been conducted on the evolution and transformation of body movements over time. The changes in body movements of a pianist were mainly affected by techniques and postures passed from master to student, as well as in response to newly composed piano pieces and choices of instrumentation at the time. The differences in techniques and postures directly influence the body movements and gestures of a performance which could have a further effect on the sound as well.

This study aims to determine the evolution of body movements by examining piano techniques and playing approaches from the Classical period, Romantic period and 20th century. It also aims to investigate how physical approaches such as techniques, postures and pieces of each period affect the body movements of a pianist. To achieve these aims, theoretical research of the literature and treatises, performer-based methods and third person analysis using technologies such as machine learning will be adopted in this study.

Presentations
Evolution of Body Movements: Piano Techniques and Playing Approaches in Classical Period - SMI/ICTM-IE Joint Plenary Conference, Trinity College Dublin, May 2021

Awards and Scholarships
YAMAHA Scholarship Program 2017
John and Pat Hume Scholarship

Contact Details
hui.lui.2019@mumail.ieBiography
Biography:
Conor is currently working on his PhD in Musicology under the supervision of Prof. Christopher Morris. His thesis investigates the links between the American and heroic idioms in the popular film scores of John Williams. He has completed both a BMus (First Class Honours) and Masters in Musicology at Maynooth. His undergraduate dissertation "Williams and Wagner: The Leitmotif from Valhalla to a Galaxy Far, Far Away", and Master's thesis "Building a Past: Music and Nostalgia in the Star Wars sequels" investigated the use of leitmotif and musical nostalgia in John Williams's Star Wars scores. As well as musicological research Conor teaches piano both privately and at the Lucan School of Music, and has received a Gold Medal for his Advanced Recital Certificate from the Royal Irish Academy of Music.
Research Interests:
Film music studies
John Williams
Hans Zimmer
Music semiotics
Popular music
Music and gender
Music and sexuality
Piano pedagogy
Music in late nineteenth and early twentieth century
Thesis:
Conor's research focusses on the heroic idiom in the popular film scores of John Williams. Through tracing the development of the heroic and militaristic topics in Western art music, and the development of American art music in the early twentieth century, his thesis investigates the universalisation of an American-heroic idiom in Hollywood. The sound of Williams's music is widely-recognized as adapting and borrowing the popular codes and styles of classical Hollywood, and late European romanticism. Less acknowledged, is the extent to which Williams continues the legacy of his American forebears – namely Aaron Copland. The wide-open sonorities of Copland's self-imposed simplicity style have been associated with images of the American prairie since his popular ballets of the 1940s, and Hollywood westerns of the 1950s; and his famous Fanfare for the Common Man is an obvious influence on many similar works in cinema. By foregrounding the influence of Copland's style on Williams, this research demonstrates that the music of Hollywood heroes is associated with the trappings of American ideologies of heroism.
Williams has scored many of cinemas most recognised heroes (Indiana Jones, Luke Skywalker, Superman, Harry Potter) as well as numerous American icons (Lincoln, JFK, and soldiers of World War 2 and Vietnam) both of which are narratively treated as idealised saviours. By examining these popular themes the gendered and nationalist facets of Williams's style will be established, and shown to echo both the latent beliefs of his European and American antecedents, and Hollywood's troubled relationship with gender and racial equality. Given Williams's position as one of the most preeminent film composers, his influence on his successors, and the persistent presence of his themes in contemporary film culture, these biased musical idioms have proliferated to the point where they have become the accepted norm of film music. Through a look at music semantics, style topics, historical trends, and case studies of popular film scores, this issue, and its effect on the audience's perspective, will be investigated.
Professional Experience:
Conor has led tutorials on introductions to classical music, lectured on post-classical Hollywood scoring practices, and tutors over 40 piano students.
Presentations:
Upcoming: 'Gender Coding in Scores of John Williams' (XIII Simposio: La Creación Musical en la Banda Sonora, University of Oviedo, June 2021).
Upcoming: 'Gender Coding in Scores of John Williams' (SMI/ICTM-IE Joint Plenary Conference, Trinity College Dublin, May 2021).
'Hymn to the Fallen: Constructing American Values in Saving Private' (British Audio-Virtual Research Network Virtual Colloquia Series, February 25th 2021).
'Hymn to the Fallen: Constructing American Values in Saving Private' (BFE/RMA Students' Conference 2021, University of Cambridge, January 12th 2021).
'Hymn to the Fallen: Constructing American Values in Saving Private Ryan' (SMI/ICTM-IE Joint Plenary Conference, University College Dublin, October 31st 2020).
Scholarships:
Maynooth University's Taught Masters Scholarship.
Maynooth University's John Hume Doctoral Scholarship.
Contact Details: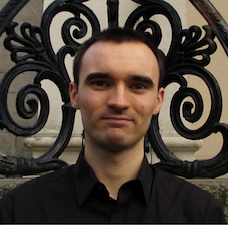 Biography
Cathal Twomey completed a Bachelor of Music degree at Maynooth University in 2015, graduating with first class honours and a prize for first place in BMus Degree Examinations for that year. Cathal has a keen interest in early music, encompassing a wide range of topics from the twelfth to the eighteenth centuries, including historically informed pronunciation and period music theory, although with a primary focus on musico-linguistics and word-setting.

Cathal's MA dissertation, a musico-linguistic analysis of William Boyce's word-setting methods in Solomon, was completed in 2016, and received the inaugural Alison Dunlop Graduate Prize in 2018. Active as a teacher, arranger, and performer, Cathal conducts the Maynooth University Early Music Vocal Ensemble, and recently submitted a PhD thesis on the English-language works of George Frideric Handel, funded by the Hume Doctoral Fellowship, under the supervision of Dr Estelle Murphy.
Research Interests
Musico-linguistics, word-setting, and the structural importance of text in vocal music
Early modern music in Britain and Ireland from the Restoration to the mid-eighteenth century
Literature, particularly of the fourteenth, seventeenth, and early eighteenth centuries
Historical pronunciation and phonetics
Seventeenth-century Venetian opera
Tonal organisation in Early Modern music
Asexual representation in music
Celibacy in opera
Word-setting in popular music
Music-drama (opera, oratorio, masque, semi-opera)
Thesis
'"To Catch the Song": Word-Setting, Creative Collaboration, and the Reader-Listener in Handel's English-Language Works'

George Frideric Handel's English-language works were immensely popular with the eighteenth-century public, and many remain staples of concert repertoire today. Important research exists on the philosophical import of the texts for these works, and on the oratorio-listener as reader, but it focusses on a small part of the composer's English output, while musico-linguistic analysts have neglected eighteenth-century English music in general. Addressing these understudied areas, the aim of this thesis is two-fold. First, to apply recent models of musico-linguistic analysis to Handel's English output as a whole, in combination with aesthetic commentary of the period. Secondly, to investigate the dissemination of these libretti as wordbooks without music, published copies independent of musical scores, and other sources offering the text a potential for appreciation parallel to (or separate from) music.
When writing texts for Handel, what decisions did poets make regarding verse form, rhyme scheme, and metre? What input did the composer have in this process? How did his music reflect the formal nuances of the finished libretto? Musico-linguistic analysis offers new perspectives on such issues, illuminating the deeply collaborative nature of these works. Furthermore, while Handel's English word-setting is often criticised for unidiomatic prosody, I explore counterintuitive stressing as a fruitful tension between musical and verbal communication. Handel's librettists are frequently dismissed as mediocre poets, merely providing frameworks for music. I argue that audiences' engagement with the published texts of Handel's English works formed a more integral part of their musical experience than has previously been acknowledged. Through the concept of reader-listenership, I explore the literate nature of eighteenth-century music-consumption, including the reading of a libretto before and during its performance, of stage directions for a music-drama always indented to be unstaged, and of a poetic text whose formal and semantic implications could conflict with those realized in performance.

Professional Development/Experience
Tutor/marker, Introduction to Musicology (Maynooth University), 2020 (critical and research skills, essay and citation presentation, Baroque opera, Romantic symphony, twentieth-century Modernism, jazz in twentieth-century Classical music, popular music, diversity in music history)
Guest Lecturer, Opera in the Eighteenth Century (Technological University Dublin), 2019 (English-language opera and literary consumption, performance application of musico-linguistic analysis)
Tutor, Applied Music Techniques II (Maynooth University), 2019 (analysis and voice-leading techniques relating to chromatic nineteenth-century harmony)
Guest Lecturer, Music and its Sources (Maynooth University), 2018–present (source-studies, music and literary consumption)
Tutor/Musical Director/Conductor, Maynooth University Early Music Vocal Ensemble, 2015–present (performance of Medieval, Renaissance, and Baroque vocal music)
Editor, Chigiana Journal of Musicological Studies, 2020–present
Private Tutor, self-employed, 2019–present (music theory, music history)
Copyeditor, self-employed, 2019–present
Music editor/arranger, self-employed, 2012–present
· Professional Certificate in Teaching and Learning for Tutors and Demonstrators, October–December 2019
Charles Wood Church Music Summer School, August 2018
Organising committee for Society for Musicology in Ireland postgraduate conference, January 2018
Conducting lessons with Kevin O'Carroll, September–December 2017
Modules on library resources and grant compliance, 2016
Choral performance masterclasses with Eamonn Dougan and Sally Dunkley of The Sixteen, October 2015
Piano Grade 7, Royal Irish Academy of Music, 2015
Irish Youth Choir Summer Training Course, June–July 2015
Irish Youth Choir Summer Training Course, June–July 2014
Irish Youth Choir Summer Training Course, June–July 2013
Choral performance masterclasses with Eamonn Dougan and Sally Dunkley of The Sixteen, September, 2013
Voice Grade 8, Royal Irish Academy of Music, 2012
Reference Presentations / Posters / Publications & Abstracts / Patents
Reference Presentations / Posters / Publications & Abstracts / Patents:
Conference presentations

'"And he shall Purify." Rhetorical Parallelism and Meaningful Repetition in Handel's Librettos and Settings', 'Handel: Interactions and Influences' Handel Institute Conference, Foundling Museum, London, November 2021, accepted
'"The Crooked Straight, and the Rough Places Plain": Rhetorical Parallelism and Anthological Strategy in the Handelian Libretto', Society for Musicology in Ireland/International Council for Traditional Music Plenary Conference, Trinity College Dublin, online, May 2021
'Unable or Unwilling to Love: Chastity and (Non-)Desire in Seventeenth-Century Venetian Opera', Royal Musicological Association Annual Student Conference, online, January 2021
'"Make Words to that Music": Patterns of Collaboration between Handel and his English Poets', 'Collaboration and Creativity' Anthropological Association of Ireland Annual Conference, Maynooth University, September 2019
'Celibacy and Pleasure in La Calisto: The Queer Case of Diana and Endimione', Royal Musicological Association Annual Conference, University of Manchester, UK, September 2019
'Diana and Endimione as Celibate Lovers: Celibacy, Pleasure, and Gender Dynamics in Cavalli's La Calisto', Society for Musicology in Ireland Annual Plenary Conference, Maynooth University, July 2019
'Celibacy, Pleasure, and Gender Dynamics in Cavalli's La Calisto: The Queer Case of Diana and Endimione', 'Legacies of Resistance, Responding to Oppression: Changing Dynamics in LGBTQ+ Music Activism and Scholarship' Conference, University of Southampton UK, April 2019
'"Suit your Words to your Music Well": A Schematic Approach to English Baroque Word-Setting and Performance', Royal Irish Academy of Music Amplify Research Day, April 2019
'"Their Speaking Strings": The Ritornello as Teaser for Late-Baroque Reader-Listeners', Society for Musicology in Ireland/International Council for Traditional Music Postgraduate Conference, Dundalk Institute of Technology, January 2019
'"Suit your Words to your Music Well': A Schematic Approach to English Baroque Word-Setting', Biennial International Conference on Baroque Music, Pavia University, Cremona, July 2018
'"Cleveland to Handel in Galloping Measures": The First Century of the English Dactyl Song', Society for Musicology in Ireland Plenary Conference, CIT Cork School of Music, June 2018
'"Suit your Words to your Music Well": A Schematic Approach to English Baroque Word-Setting', Society for Musicology in Ireland/International Council for Traditional Music Postgraduate Conference, Maynooth University, 19 January 2018
'"Setting Words that Set Themselves": Handel and the Poetic Rhythm of Alexander's Feast', Society for Musicology in Ireland Plenary Conference, Queen's University Belfast, 16 June 2017
'"Musical to Read, Difficult to Set": Handel's Response to the Musicality of Dryden's Alexander's Feast' – Poster presentation, Maynooth University Graduate Studies poster presentation day by John and Pat Hume awardees, 9 March 2017
'"Musical to Read, Difficult to Set": Handel's Response to the Musicality of Dryden's Alexander's Feast', Society for Musicology in Ireland/International Council for Traditional Music Postgraduate Conference, University College Dublin, 10 December 2016
'"All Arts and Wisdom under Heaven": A Study of the Word-Setting Methods in William Boyce's Solomon', Society for Musicology in Ireland Plenary Conference, Trinity College Dublin, 11 June 2016
'"All Arts and Wisdom under Heaven": A Study of the Word-Setting Methods in William Boyce's Solomon', Society for Musicology in Ireland Postgraduate Conference, Trinity College Dublin, 6 January 2016

Publications

'"Things shall Answer to Things": Parallelism in the Librettos of Handel's English Scriptural Works', Handel Institute Newsletter, forthcoming, Autumn 2021
Awards and Scholarships:
Alison Dunlop Graduate Prize, 2018
John and Pat Hume Doctoral Fellowship, 2017–2020
Maynooth University Taught Masters Scholarship, 2015–2016
Maynooth University Entrance Scholarship, 2012
Membership in Professional Associations/Affiliations:
Society for Musicology in Ireland
Contact Details:
cathal.twomey@mu.ie