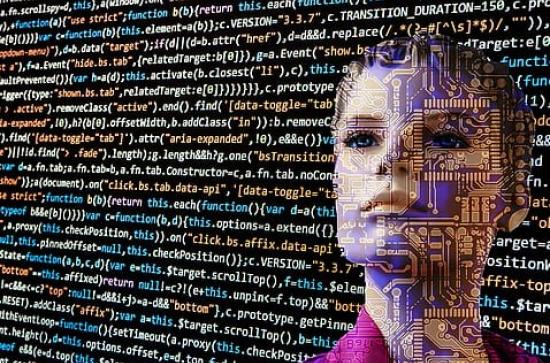 Friday, September 18, 2020 -

10:00

to

16:00
Zoom
Friday 18 September 2020, 2 sessions - 10am-12pm and 2pm- 4pm
Hosted by Maynooth University Social Sciences Institute and Department of Sociology in collaboration with the ACAPES and GAII projects

Covid-19 is fast-tracking more and more services online however the transformation and 'digitalisation' of the welfare state has been on the horizon for several years. In June, Ireland's Labour Market Advisory Council, while recognising that face-to-face support will remain necessary for some people, advocated digitalisation of Public Employment Services as a means to 'create new channels to deliver activation and job-search supports'. Internationally, before Covid, big data and machine learning were already being used extensively to automate and enhance the profiling of jobseekers for activation. Several countries including Belgium and Australia were also pioneering and experimenting with 'digital-by-default' automated employment services models.
The purpose of this conference is to understand how apps, algorithms and big data are being deployed in activation and employment guidance services and to unpack the associated challenges and opportunities for enhancing welfare delivery through digitalisation.
The digital transformation of employment and guidance services via automated online platforms and AI-enabled decision-making heralds the promise of more efficient and better targeted services. This at a time when the capacity of public employment services to deliver face-to-face guidance and support is under tremendous pressures from rising caseloads, recessionary budget pressures, and ongoing social distancing requirements. Nevertheless, recent events such as the release of predicted exam grades in the UK illustrate existing concerns about systemic bias and the risk of discrimination against lower socio economic groups in algorithm-reliant decision-making. The Covid-crisis has also highlighted digital exclusion and how many lack the infrastructure and digital literacy to access services online.
Over the course of two sessions, leading international researchers, policy practitioners, and employment guidance professionals will address key issues related to the use of digitalisation within activation and employment guidance services:
What are the risks and benefits of AI and big data for streamlining how jobseekers are targeted for assistance? How are case managers and providers utilising profiling technologies for needs assessment and service customisation?
To what extent are apps and algorithms complementing or displacing the professional judgement of case managers and guidance workers?
In what ways can digital platforms enhance job-matching, guidance, and placement services while ensuring that vulnerable clients are not left behind?
What are the implications of digitalisaton for practices of welfare conditionality?
How is big data, AI and machine learning changing how employment and guidance workers view and work with their clients?
Session 1: Digitalising Public Employment Services: International policy developments and trends (10 am to 12 noon)

Chair: Dr Michael Mc Gann, Marie Curie Research Fellow, GAII, MUSSI
Presenters
Ludo Struyven, Associate Professor and Head of Research on Education and Labour Market, KU Leuven, Belgium
Ray Griffin, Lecturer in Strategic Management, Waterford Institute of Technology, Waterford, Ireland.
Jo Ingold, Associate Professor, Department of Management, Deakin University, Melbourne, Australia.
Simone Casey, Research Associate at Per Capita and Future Social Services Institute, Royal Melbourne Institute of Technology, Melbourne, Australia. Discussant:
John Martin, Director for Employment, Labour and Social Affairs, OECD and Chair of Irish Labour Market Advisory Council
Session 2: Using digital tools in employment and guidance services: Practitioner and stakeholder perspectives (2pm to 4pm)
Chair Dr Nuala Whelan, IRC Post Doctoral Research Fellow, Coalesce, MUSSI
Presenters
Colin Donnery, Director, Turas Nua and General Manager of FRS Recruitment
Bernadette Walsh, Guidance Counsellor and Education and Guidance Liaison Manager, Careers Portal IrelandPanel discussion:
Paul MacSweeney, Fórsa, Public Sector Trade Union
Brid O'Brien, Head of Policy and Media, Irish National Organisation of the Unemployment
Joan O'Donnell, FreedomTech (Disability Federation of Ireland/Enable Ireland)
Helen Ryan, Policy Officer, National Adult Literacy AgencyRapporteur: Ciaran Reid, Irish Local Development Network
Register Here for these events

This event is an initiative of the 'A Collaborative Approach to Public Employment Services' (ACA PES) and 'Governing Activation in Ireland (GAII) projects, housed at Maynooth University Social Sciences Institute. ACA PES is a funded by the Irish Research Council under a Coalesce Research Grant (2019-2021), and led by Dr Mary Murphy (PI), Dr Nuala Whelan (Post Doc) and Dr Philip Finn (Research Assistant). GAII is led by Dr Michael McGann and funded by the European Union's Horizon 2020 research and innovation programme under the Marie-Sklodowska-Curie grant agreement no. 841477.