The School of Business is located in the School of Business Building on the North Campus.
Students are welcome to call to the Administration Office from 9.00am - 5.30pm Monday to Thursday and from 9.00am - 5.00pm on Fridays. Students should contact lecturers individually if they wish to set up a meeting.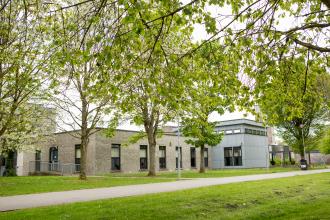 School Contact Details
School of Business
Administration Office
Rooms 13 & 14
School of Business Building
North Campus, Maynooth University
Maynooth
​Co. Kildare
Tel: +353 (0)1 474 7587
+353 (0) 1 708 6520
Email: business@mu.ie
Follow us on Twitter: @MU_Business
Like us on Facebook!
Individual contact details for each School member can be accessed here.