Exposure to stories from the past are fundamental for an understanding of the present, writes Dr Jennifer Redmond, Department of History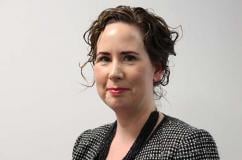 The
announcement that Minister for Education and Skills Joe McHugh
had requested that History is to be given a special core status in
the Framework for Junior Cycle
was a welcome surprise.
Like many of my colleagues in universities and schools around the country, I had been involved in writing letters to the minister while the National Council for Curriculum and Assessment were conducting their reassessment of the status of the subject.
I was poised to send yet another when the decision was announced that the minister had rejected the recommendation that History at Junior Cycle should have optional status. This decision has placed History on a firm footing in our schools, ensuring that students will engage with at least three years of Irish and world history as part of the Junior Cycle.
As a professional historian you may think I am biased. However, my concern about History's status in schools goes much deeper than any kind of intellectual vanity or believing it to be more important than the subjects that have optional status.
History can foster citizenship in ways that other subjects cannot. Exposure to stories from the past are not only fundamental for an understanding of the present, but can be dangerous not to know. A populace armed with fundamental knowledge of historical events can make informed decisions about political parties, policies and candidates who may refer to the past to justify their positions, but who may be presenting versions inconsistent with evidence.
As university academics, we teach undergraduates before they enter the Professional Master of Education programme required to become a secondary school teacher in Ireland. We teach modules recognised by the Teaching Council of Ireland as qualifying a student to enter the workplace as a History teacher. If the recommendation to downgrade History had been upheld, we had deep concerns that students would enter our degree courses having done no History whatsoever at second level.
This had the potential consequence of allowing those to whom we entrust the education of our second-level students to have just three years of undergraduate training in which to study History. This is, we believe, too short a period of time in which both to acquire a minimum knowledge of the past and to learn to think in complex and nuanced ways about History as an academic subject. There were, therefore, very clear quality assurance issues looming if this decision had not been reversed.
There are, of course, parallels within recent Irish history to justify Minister McHugh's decision. In 1958, the Irish government was forced to reverse its ban on married women teachers at primary school level because of high levels of unqualified teachers filling posts in schools around the country. This was almost two decades before the ban on married women in the civil service was lifted and was done so rather reluctantly. It was a rather bold decision given the widespread belief at the time that married women were better placed at home rather than in the workplace.
However, the government of the day recognised that if it did not change its policy schoolchildren would be deprived of adequately trained professionals to guide them in their formative years of education. The standard of teaching in all subjects at all levels should be the highest it can be. Ensuring that our future teachers receive fundamental training in historical methods means that our population will have a guaranteed baseline of knowledge about our past.
The Junior Cycle programme is designed to ensure that students learn about "local, national and international heritage …. [and] the importance of the relationship between the past and current events". This is vitally important for a citizenry capable of understanding complex political arguments that rest on historical legacies and will be an aspiration that is able to be fulfilled if History has a special status at Junior Cycle. As Gillian O'Brien wrote in a Brainstorm piece last year, students enjoy the opportunity to immerse themselves in stories from the past when they have the chance to experience historical sites. It brings to life the experiences of those from different backgrounds, classes, religions and eras. This is a fundamental exercise in empathy, a quality crucial to functioning societies.
This year I had the honour of presenting a copy of my book, Moving Histories on Irish women's emigration to Britain to President Michael D. Higgins, a champion for Irish history and a keen observer of the value of history for wider society. He has talked about its essential role in our society to help us understand each other and to be able to make critical interpretations of facts and evidence. These are skills that are necessary in an era in which claims to fake news are frequently made when evidence contradicts political realities.
There are many great phrases from history that could be used to justify these claims. The well-known but often misquoted phrase "Those who do not remember the past are doomed to repeat it" by philosopher George Santayana is an appropriate reminder that mistakes are made but do not need to be repeated if we learn our lessons. The public interest in History, demonstrated through the huge attendances at various "decade of centenaries" events, Heritage Week, Culture Night and the Dublin Festival of History shows that there is an appetite for knowledge about the past. This should be met not just by occasional events, but by a commitment to sharing this knowledge with our future citizens as part of the core curriculum at second level.