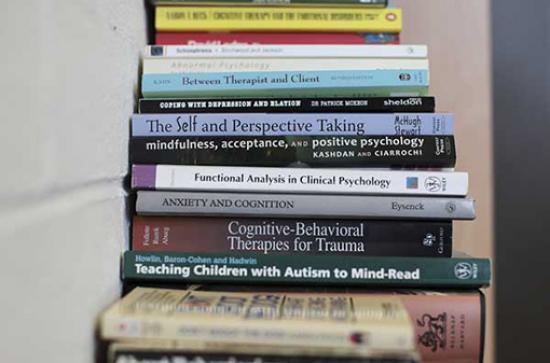 Wednesday, October 22, 2014 - 00:00
A new five-year research programme led by Maynooth University Senior Lecturer Dr Sinead McGilloway, has been awarded €1.25m.
The programme, ENRICH (EvaluatioN of wRaparound in Ireland for CHildren and Families), will enable research on two new models of 'wraparound' care for vulnerable parents of young children.
The funding, provided by the Health Research Board (HRB) as part of its new Collaborative Applied Research Grant Scheme, will focus on children aged 0-8 who may be at risk of developing emotional and behavioural difficulties and children at risk of maltreatment or abuse.
"Wraparound" models provide an intensive, individualised approach to children in a collaborative way, bringing parents, other individuals, and organisations relevant to the child's wellbeing together to develop a tailored plan of care that meets the needs of both the parent and the child.
According to Dr. Sinead McGilloway, Director of the Mental Health and Social Research Unit at the Maynooth University Department of Psychology, "Wraparound care is an exciting new model of care that has the potential to facilitate a vastly more integrated and responsive approach to social care for vulnerable families. Given that it is a relatively new concept, there is still a lack of research into both its overall effectiveness in working with families and its cost effectiveness for service providers."
The multi-component research programme
Collaborating with health and social care organisations and services in the community, ENRICH aims to investigate the effectiveness of these new wraparound models of care and assess their suitability in response to increasing national and international demand for evidence-based and evidence-informed services in the important field of early intervention and prevention.
The multi-component research programme will inform the development and implementation of these wraparound models of service delivery and evaluate their overall effectiveness and cost-effectiveness. For example, for 18 months the ENRICH research team will monitor the progress of the Up to 2 or Parent and Infant programme developed by Archways in collaboration with other community-based agencies (including Public Health Nurses).
The initiative aims to support parents with specific parenting challenges through programmes and taught modules such as parent training, paediatric first aid, parental budgeting and infant massage. Researchers also will investigate the understanding and use of evidence in child health and social care policy to inform routine service delivery.
Dr. McGilloway said she envisages several hundred participants will be recruited to take part in the research programme, which will involve close collaboration with service organisations operating in several sites across Dublin, Dundalk and Drogheda.
"This new research grant from the Health Research Board will allow us deepen our understanding and continue to further develop our successful collaboration with community-based service partners in developing, implementing and evaluating these innovative new models of care in an Irish context," she said. "The research can help address the complex needs of vulnerable parents and children who are at risk of developing clinically significant emotional or conduct problems and/or are at risk of maltreatment or any form of abuse."
The Maynooth University-led ENRICH programme will be conducted in collaboration with a wide range of community-based stakeholders and an international, multidisciplinary team of senior academics from York University (UK), Queen's University Belfast, the University of Ulster, NUI Galway and the Northern Ireland Clinical Trials Unit.