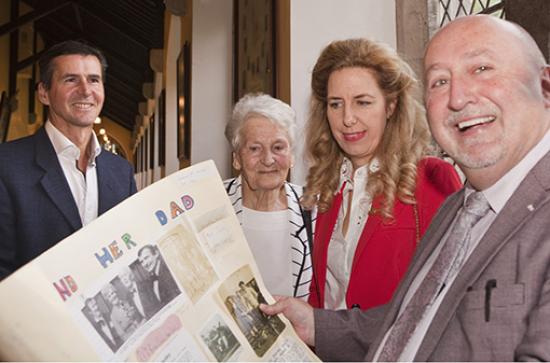 Monday, September 30, 2019 - 15:15
On 28 September 2019, Maynooth University's Decade of Commemorations Committee, in association with the History Department, held a one-day conference, Remembering 1919: war, politics and sport in revolutionary Ireland. The conference was co-organised by Prof Terence Dooley and Prof Marian Lyons. Held in Renehan Hall, it attracted a very large attendance, including the daughter and grandson of Larry Stanley, Kildare's outstanding player in 1919, and widely regarded as one of the greatest Gaelic footballers of all time.
All of the presentations were excellently received, and gave rise to much discussion and debate. Papers were delivered by Dr Tom Nelson on the subject of Kildare in 1919; Terence Dooley on the 1919 All-Ireland Final; and Dr Ciarán Reilly on James 'Ginger Moran', full-back on the Kildare team but also IRA leader in the War of Independence. Aogán Ó Fearghail, former President of the GAA, spoke on Gaelic Sunday 1918 and its consequences; Donal MacAnallen on the GAA and revolution in Ulster; Liz Gillis on the Soloheadbeg ambush in 1919 as the spark for the War of Independence; Brian Hughes on local government and rate collection; and Ailbhe Rogers on revolutionary women in 1919. The event received extensive coverage in the local newspapers.
The event was generously supported by Maynooth University as part of the Commemoration Committee's 2019-20 programme of events.