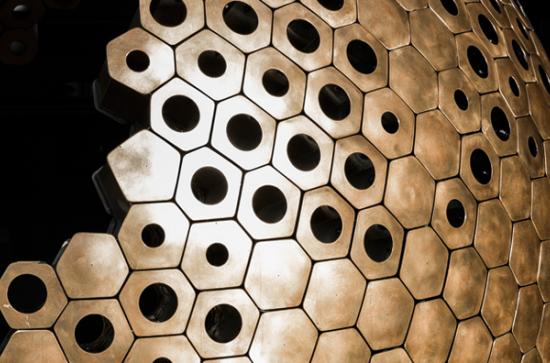 Thursday, March 22, 2018 - 17:00
Dr Karen English, Department of Biology and Dr Deborah Hayden, Department of Early Irish, have been awarded prestigious Starter Laureate awards, of €400k and €190k respectively, by the Irish Research Council.
The awards are among 36 announced by Richard Bruton TD, Minister for Education and Skills, and John Halligan TD, Minister of State for Training, Skills, Innovation and Research and Development, part of a €29.6 million investment by the Irish Research Council in "frontier research" projects.
Announcing the awards today, Minister Bruton said: "Frontier basic research is very much at the cutting edge of new knowledge. It is research that is daring, that pushes boundaries, and that moves beyond the frontiers of our current understanding.
"Innovation 2020, Ireland's five-year strategy for science and technology, research and development, identified a significant gap in the Irish research and innovation landscape in the area of frontier basic research. The Laureate Awards scheme was designed specifically to address this gap, and the Irish Research Council has, through the programme, identified a wealth of clearly talented researchers with brilliant ideas. Investing in cutting-edge, world-class research will strengthen our knowledge base and enhance Ireland's international reputation, taking us further along our journey to becoming the best education and training service in Europe by 2026"
Minister Halligan said: "Frontier research is key to understanding the world around us and developing the bedrock of knowledge necessary for social, technological and environmental progress. We would not have devices like mobile phones, or indeed the internet, without frontier basic research. Innovation 2020 targets Ireland to become an Innovation Leader, and the investment being announced today by the Department is a very positive step on the way to achieving this."
Welcoming the announcements today, Peter Brown, Director of the Irish Research Council, said: "Supporting research that pushes out the frontiers of knowledge is a key priority of the Irish Research Council. With the establishment of the Laureate Awards we are taking steps to ensure €400k and €190k respectively
"The independent international panels that assessed applications for the Laureate Awards were extremely impressed with the quality of individual researchers in the Irish research system. With continued investment in frontier research across all disciplines, Ireland will reap benefits for the long-term and will leverage greater success in European research programmes, in particular the European Research Council."