Mass Spectrometry
Mass spectrometry facilities including a high resolution quantitative mass spectrometer (Thermo Fisher Q-Exactive) and an ion trap (Agilent 6340) are available in the Department of Biology, Maynooth University. This facility is jointly funded by Science Foundation Ireland and HEA. External users, both academic and industrial are welcome to use this facility at commercial rates.
Services include
Protein identification in complex mixtures
Relative abundance of protein comparator samples
Biomarker identification
Small molecule analysis and identification
Contact: Caroline Batchelor - email: caroline.a.batchelor@nuim.ie
Location: Callan Building, Maynooth University Department of Biology​
CryoViz Whole Body Cryo-Imaging System

Purpose of the equipment: The CryoViz Whole body cryo-imaging system allows imaging of fluorescent-labelled molecules and cells in the context of an entire organism. This approach provides a combination of field of view, depth of field, resolution and colour and fluorescence contrast mechanisms which are simply not possible with non-invasive in vivo imaging or with traditional ex vivo microscope imaging approaches.

Technical information/equipment spec: Automated sectioning (range 5-200 um) and imaging, XYZ robotic zoom microscope enabling image tiling. 3D visualization software.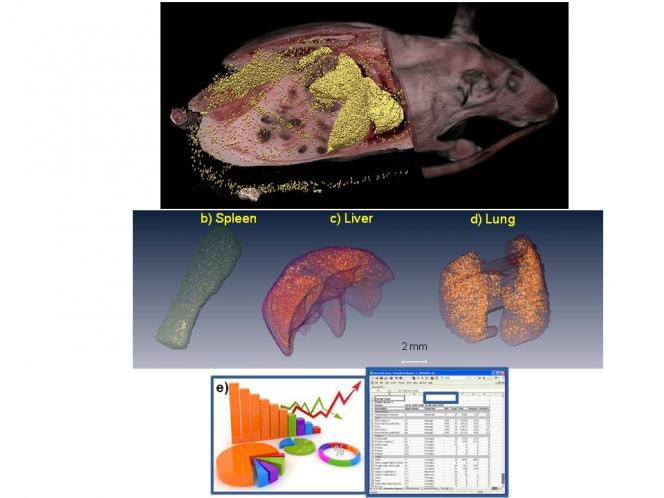 3D visualization of stem cell bio-distribution in a whole body using the CryoVizTM cryo-imaging system from BioInVision. This novel technology finds many applications in research on regenerative medicine, cancer, gene expression, toxicology, phenotype, molecular biology, drug discovery, etc.
Contact:
Ica Dix – email:
ilona.dix@nuim.ie
Location:
Biosciences Building, Maynooth University Department of Biology
Olympus FluoView1000 laser scanning confocal microscope
Purpose of this equipment: high resolution images of living and fixed cells and tissues
Technical information/equipment spec: Olympus IX81 inverted microscope, with six laser lines (405nm, 458nm, 488nm, 515nm, 543nm, 633nm ) and spectral detection system.
Applications: high resolution confocal images, 3D rendering and animation, spectral unmixing, spectral fingerprinting (lambda stack), co-localisation, time lapse experiments,
Contact: Ica Dix - ilona.dix@nuim.ie
Location: Bioscience Building, Maynooth University Department of Biology
Purpose of the equipment: The Attune NxT flow cytometer allows the analysis of up to 14 fluorescent parameters on cell populations. The Attune NxT utilises acoustic assisted hydrodynamic focusing technology enhancing sample throughput rates.

Technical information/equipment spec: The Attune Nxt has 4 lasers (Blue/red/yellow/violet) with a total of 16 detection channels. The Autosampler allows the option to run samples (96 or 384 well plates) in a high throughput fashion. The Attune NxT software enables user defined experimental analysis and the data can also be analysed using standard software including FlowJo.

Financial support for the Attune NxT was provided to Maynooth University Department of biology by Science Foundation Ireland (SFI) under Grant Number 16/RI/3399.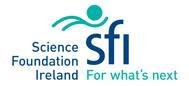 Key Responsible Investigator:
Karen English:
karen.english@mu.ie
Location:
Biosciences Building, Maynooth University Department of Biology