Sarah Sheil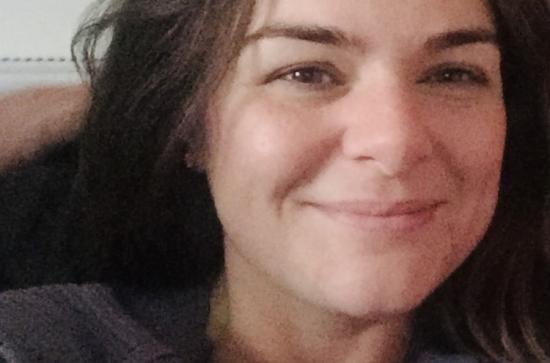 Aviation Recruitment Consultant
Dublin
BA Business and Anthropology
2015
I began my studies at Maynooth University in 2012 as a mature student, studying for a BA in Business and Anthropology. MU has excellent support networks for mature students looking to go back to full-time third-level education. From my first day on the course I became aware of the vast support options that are in place for mature students. The college also offers an excellent sports and social life and I was a member of the MU Ladies Rugby team. Maynooth town itself offers a vast range of restaurants and pubs and is a vibrant, friendly and fun town. There is a great feeling of community around the town.
During my time at MU, I was part of the ladies rugby team. Maynooth University Ladies Rugby Team has links with a local rugby club and offers excellent opportunites for students to be part of the local rugby club.

The campus is located on beautiful and historic grounds. The campus is very close to the town at less than a 10 minutes walk but you can also avail of peace and quiet on the campus grounds as it is surrounded by nature. There are some beautful walking trails on the old campus that are steeped in history or if you prefer the hustle and bustle of town life, there is always something going on every day of the week. There is a fantastic student community on and off campus.
I would highly encourage anyone looking to do a degree at Maynooth to consider studying anthropology. Many people in Ireland have no idea what anthropology is so it is a great conversation starter. It is the study of humans, human behavior and societies in the past and present, it relates to everything we do as humans and everything we do culturally. Considering the world we live in today, where travel is the norm whether it be for work or pleasure, we are introduced to new cultures on a daily basis, the whole world is integrated and we are constantly and collectively sharing parts of our culture with each other. To have a degree in such an area enables you to broaden your knowledge and experience the world of people and culture on a deeper level. Business with anthropology could not work better as a degree as it covers a vast area of information that relates very accurately to the working environment/culture.
After I graduated from Maynooth University, I began working in the bank, working in the mortgage arrears unit. After two years, I decided to move to a career in recuitment as I enjoy working with people and one of the biggest decisions we make in our lives relates to our careers. I applied to a few different recruitment firms and recieved a call to interview with a large and well known company. This was the first interviewer that told me he saw my CV and wanted to speak with me as he thought my choice of degree was very interesting and wanted to discuss in more detail. After three rounds of interviews, I got the job and stayed with this firm for two years. I decided to look around at other positions and that was when I saw an advertisment for my current employer, CAE Parc Aviation. The position was for a recruiment consultant but there was something very different about this position. I would be recruiting Aviaiton Personnel and Pilots from all over the world to interview and work for Airlines and Aviation Buisnesses worldwide. For my first interview I met with the department director and he told me that when he saw anthropology on my CV he wanted to meet me as he wanted to know more about anthopology and my studies. His only knowledge of anthropology at the time was very limited. After three rounds of interviews, I was hired and my career went from good to fantastic.

Highlights of my career to date are many. I speak with people from all over the world, daily. Knowledge of different cultures is very important in this role as its very important to undertsand the people I am working with and what their wants and needs are. It's exciting to speak with people and learn about their cultures and life experiences. The position also offers the opportunity to travel - it is a huge part of the role. I travel to either meet with current and potential clients and also candidates looking for new positions and to relocate. We also arrange roadshows in various countries so candidates can meet with us in person and learn about what is on offer. When working with an airline, for discussion sake, based in Asia, it is vital to know everything about the airline but also about the place, what is the culture, what are the norms and traditions, what are the pros and cons - it is vital to learn everything you can about the location as well as the job so that you can make sure it is the right fit for the candidate and their familiy should they be relocating too.
Another highlight of this type of position is the working hours. The role offers flexi-time and working from home options, which is needed as when speaking with someone in a differnt country you must take into account the time difference, so flexibility is required for both myself and those I speak with.
Busienss Development - Speaking with potential clients to generate new business. This can be with airlines, MRO'S, ATCO's, Commercial Aviation, Aviation Operators, the list is endless.
Travelling to meet potential or current clients and gathering all information about the role, the company, the location and the country.
Candidate Recruitment - Advertising new positons, filtering applications, contacting potential candidates.
I was heavely involved in an airline set up which was very exciting and interesting. This involved arranging simulators for pilots to be examined in and on occasion, I have had a go of the simulator myself!
I have also visited many MROs and have seen planes being built, painted and refurbished.