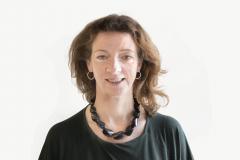 Why gender and diversity change in Irish film and TV work must be audited
Political, economic and cultural institutions should reflect the diverse identities of its people, writes Dr Anne O'Brien, Department of Media Studies
As Irish society becomes increasingly diverse in its composition it is crucial that all political, economic and cultural institutions reflect the gender, class, sexual, racial and ethnic identities of its people, as well as their diverse abilities and creative capacities.
For media industries in particular it is clear that diversity on screen is only created in an authentic and sustainable manner when there is diversity behind the scenes. This raises the question of how the film and television sectors in Ireland are currently approaching the challenge of diversifying their workforce.
Are broadcasters, production companies or professional organisations aware of the gender/diversity structure of their workforce and have diversity and inclusion become embedded in recruitment practices? What international tools or measures might be helpful in improving diversity and inclusion in the Irish media workforce?
I examined those questions, together with my colleagues, Dr Páraic Kerrigan (UCD) and Dr Susan Liddy (MIC), in a recent report for the Broadcasting Authority of Ireland, available
here
.
In terms of their engagement with inclusion, many Irish broadcasters currently have policy in place. TG4's Code of Conduct for Employees names their 'commitment to equality and pluralism with regard to gender, sexuality, race, religion, age, disability or membership of the travelling community' (2019).
RTÉ published its Diversity and Inclusion policy in October 2018, but the organisation admits that it is constrained in diversifying by very low attrition rates amongst its employees. Virgin Media Television have working groups on diversity and inclusion and prioritise achieving a more gender balanced workforce as well as one with a focus on including socio-economically deprived groups in broadcast work.
The vast majority of independent production companies saw themselves as having a key role to play in generating change. Sectoral organisations such as the Writers and Directors Guilds similarly spoke of understanding the need to diversify its membership and they, like Screen Producers Ireland, noted that there was still much work to be done in the area.
Across film and television the need for an organisation to take leadership in generating a creative vision for change and the need for significant resources to achieve it were frequently highlighted.
The film and television sector note that for change to happen there is also a need to create
a pipeline of diverse workers. To that end, outreach programmes to educators at all levels were seen as vital to changing the profile of potential new entrants to the sector.
This included engaging at secondary level, with community groups, and at third level so that new entrants could see themselves as having the possibility of working in film and television.
In addition, industry recognized the need to collaborate with each other, with educators and with experts in diversity and inclusion to develop training that would attract a more diverse intake into film and television. In a similar way there is an appetite in industry to work together to develop a shared, paid-internship scheme, as well as company-level mentorship schemes and content calls that can practically support and sustain diverse new entrants in gaining access to media work.
In aiding the Irish industry to diversify its workforce many of the policies, tools and measures that have been developed in other jurisdictions could prove useful. Most saliently, data needs to be gathered in the sector so that the current structure of the workforce can be measured and any changes tracked.
Production companies saw the value of data and called for incentives and supports to develop this initiative at a national level. Other ideas that appealed to broadcasters and producers in Ireland included the introduction of diversity boards, that could advise on strategies for inclusion as well as on content and questions of representation.
The sector was equally open to the idea of implementing top-down diversity standards, in line with the British Film Institute's current approach, which incentivises companies that responded to calls for diversity in representation and industry employment. Other possible measures included funding calls to highlight talent in content creation.
The Irish media sector can enthusiastically and proactively embrace the inclusion of diverse talent in its workforce. Measures such as data gathering, creating a pipeline, outreach to the education and training sector and the adoption of diversity standards, diversity boards and codes of practice can help the sector to achieve increased diversity and inclusion.
However, change requires leadership, while all parts of the industry can contribute to change, responsibility needs to sit with a dedicated organization that is well positioned to direct change. Currently Ireland does not have such an organization.
The sector has responded positively to the objective of greater inclusion, academic research has clearly established the benefits, the regulator can be equipped and resourced to undertake this project, all that remains is for the political will to be exercised to direct change towards a better, more equal, diverse and inclusive media industry in Ireland.