Even before this year's record-breaking run of nominations, Irish actors have had many successes at Hollywood's big night out writes Dr Brian McManus, Oifigeach na Gaeilge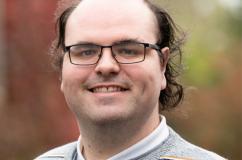 In 1928, Dublin-born, Irish-American art director
Cedric Gibbons
was asked to design the signature award for the newly founded
Academy of Motion Picture Arts and Sciences
, an award which would quickly become known as the Oscar. Almost a century later, the relationship between Ireland and the Oscars is healthier than ever before, with Irish films and filmmakers receiving
a record-breaking 14 nominations across 11 categories
for the 95th Academy Awards, which will take place in Los Angeles next Sunday.
Much attention has been paid to the stunning achievement of An Cailín Ciúin, which has become the first-ever Irish-language film to be nominated in the highly competitive Best International Feature Film category. It has also been enthusiastically noted in many quarters that, with Colin Farrell, Brendan Gleeson, Barry Keoghan and Kerry Condon. being nominated for their roles in The Banshees of Inisherin and Paul Mescal being nominated for his role in Aftersun, a quarter of all the nominated acting performances are by Irish people.
This is particularly impressive when one considers the chequered history of Irish actors and actresses who have been nominated for, and won, Oscars in the first 94 years of the award's existence. A total of 18 Irish actors and actresses received 31 nominations between 1939 and 2021, which has resulted in three wins for Daniel Day-Lewis (an English-born Irish citizen) and one win apiece for Barry Fitzgerald and Brenda Fricker. Ironically, the tiresome trope of "the luck of the Irish" has always featured prominently in Irish-themed Hollywood films and yet Irish actors and actresses have been decidedly unlucky when it comes to the industry's highest accolade.
There appears to be two distinct paths for Irish actors and actresses to Oscar glory – achieved in 1944 by Fitzgerald for Going My Way, in 1989 by Fricker for My Left Foot and, on three occasions by Day-Lewis in 1989 for My Left Foot, in 2007 for There Will Be Blood and in 2012 for Lincoln. These paths suggest, on the one hand, a canny reinterpretation of an iconic Irish archetype of American popular culture, à la Fitzgerald and Fricker, and, on the other hand, an acting talent of universal acclaim and undisputed greatness, à la Day-Lewis.
First popularised by Dion Boucicault in a series of Broadway plays in the 1860s and 1870s, the somewhat unsavoury and untrustworthy yet charming, fun-loving and ultimately well-intentioned "Irish rogue" archetype influenced Fitzgerald's performance as Father Fitzgibbon in Going My Way. Similarly, first popularised by Chauncey Alcott's sentimental song of 1910, "Mother Machree", the lovingly devoted and piously self-sacrificingly "Irish mother" archetype influenced Fricker's performance as Bridget Brown in My Left Foot.
Little-known in Hollywood at the time of their Oscar wins in supporting roles, Fitzgerald and Fricker didn't simply recreate their respective archetypes on screen; they reinterpreted them with great skill and subtlety. In Going My Way, Fitzgerald endows Father Fitzgibbon, the supposed antagonist to Bing Crosby's protagonist Fr O'Malley, with the perfect amount of roguishness and irreverence to reassure the audience that their reconciliation is inevitable in this escapist, feelgood wartime entertainment. In My Left Foot, Fricker's earthy performance as Christy Brown's mother undermines her saintliness and stoicism and emphasises her struggles and sadness, which renders the character and her relationship with her son all the more moving.
Given the central role that has been played by familiar Irish archetypes historically in converting Irish acting nominations into wins, it is promising, therefore, that four of this year's nominated performances are in The Banshees of Inisherin, written and directed by Martin McDonagh. Reminiscent of the dark tragi-comic plays set in the west of Ireland with which he launched his storied career in the late-1990s, The Banshees of Inisherin sees McDonagh once again presenting his audience with a deliberately familiar rural Irish setting populated by various archetypical Irish characters. He then, once again, proceeds to disorientate and disturb by intertwining the turf fires, woolly jumpers and fiddle playing with an uncompromisingly bleak and violently nihilistic exploration of the universal themes of toxic relationships, mental deterioration, and human fragility.
Within the specificity of the constructed Ireland of McDonagh's singular creative imagination, Farrell, Gleeson, Keoghan and Condon masterfully perform carefully calibrated variations on the tried and tested Irish archetypes of the "simple farmer", "drunken dreamer", "village idiot" and "feisty colleen" respectively. The film has achieved great critical and commercial success, not least in the United States, where McDonagh's brand of Irishness has been unequivocally embraced since his first play The Beauty Queen of Leenane became a Broadway sensation 25 years ago.
Oscar pundits are currently predicting that the strong campaign narrative behind Everything Everywhere All At Once's Ke Huy Quan will see him triumph in the Supporting Actor category and, therefore, defeat Gleeson and Keoghan. However, Condon should not be discounted from the much more uncertain Supporting Actress field, while Farrell is considered to be very much still in the running for Best Actor.
Mescal has impressively received his first nomination in the same category as Farrell at the age of 26, but nominations for ingénues in their breakthrough performance as a leading player rarely convert into wins, particularly for male performers. Farrell's more likely competition will come from The Whale's Brendan Fraser and Elvis' Austin Butler, as the Academy has a history of awarding both transformative turns by faded stars on the comeback trail and star-making turns in biopics of beloved musical icons. Oscar history suggests that Farrell should not be counted out, however.
Not only does he offer a canny reinterpretation of an iconic Irish archetype of American popular culture but his hard-won reputation in Hollywood, which has grown significantly since his first collaboration with Martin McDonagh on In Bruges, is veering close to that of an acting talent of universal acclaim and undisputed greatness. Having weathered disastrous professional flops on epic proportions and copious tabloid scandals about his youthful exploits, Farrell is now in the position where he may well need to clear space on his mantlepiece for Cedric Gibbons' most iconic design, if not this year then certainly very soon.