Analysis: throughout his remarkable career, Andy Irvine has remained a consummate singer, storyteller and interpreter of songs
By Dr Adrian Scahill, Department of Music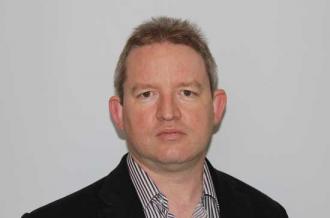 The Brainstorm long read
:
Since arriving in Dublin in 1962, the singer, songwriter and multi-instrumentalist Andy Irvine has been an ever-present figure on the Irish music scene, and is a worthy recipient of the Lifetime Achievement Award at the inaugural
RTÉ Radio 1 Folk Awards next week. Highly respected across the traditional and folk spectrum, he is celebrated both for his solo work and for his contribution to a succession of ground-breaking ensembles, most notably Sweeney's Men and Planxty. To understand his contribution to music in Ireland, and his influence on later musicians, it is helpful to look at how Irvine encountered this music for the first time.
Born in London in 1942, his parents (an Irish mother and a Scottish father) had both been involved in music, and Irvine found early success in film and TV as a child actor. Like many of his generation, his first involvement with folk or vernacular music came through the skiffle boom of the mid-1950s. He had already been studying classical guitar, but after hearing some of Lonnie Donegan's recordings Irvine abandoned this to set up a skiffle group; a common step for many budding musicians in this period.
Skiffle's eclectic repertoire introduced these young British and Irish musicians to a heady brew of American folk and blues sources, and it was through this that Irvine first encountered Woody Guthrie, who has served as a touchstone throughout his career. The attractions of the road, the identification with workers and the oppressed, and the potential power of protest song all stem from his relationship with Guthrie. Right from the outset, then, Irvine helped shape perceptions of Irish folk music in the 1960s and 1970s as having a political dimension, even if this wasn't always the primary focus of his groups.
After some time in rep as an actor, Irvine moved to Dublin, where he became involved in the city's burgeoning folk scene, and was caught up in the intensity and fervour of the folk revival: for Irvine and many others this was a period of restless exploration and learning, whether from older singers, peers, recordings or books. The energy, camaraderie and the characters of the period are wonderfully captured in Irvine's song 'O'Donoghue's', named for the Merrion Row pub which was the hub of the 1960s revival.
While the folk clubs and pubs provided many opportunities for singing, there was little money in the scene, and a life of Bohemian precarity was punctuated with sometimes chaotic domestic and European tours. In 1966 Irvine joined with two of his regular partners, Joe Dolan (later replaced by Terry Woods) and the Dublin singer Johnny Moynihan, in the group Sweeney's Men. Coinciding with the high point of the ballad boom, they had success with the singles 'The Waxie's Dargle' and 'The Old Maid in the Garrett', although the bulk of their material was more diverse and more exploratory in its blend of English, Scottish and American folk songs. The possibilities afforded by the combination of guitar, mandolin, and bouzouki laid the foundations for many other subsequent groups, and the occasional dance tunes pointed towards the more integrated approach of later bands, most notably Planxty.
Prior to the group coming together in the early 1970s, Irvine left Sweeney's Men to travel and play in Eastern Europe, learning and bringing back tunes in distinctive Bulgarian asymmetrical rhythms; this encounter has left a significant imprint on Irish music, from Irvine's own 'Blacksmith/Blacksmithereens', Bill Whelan's Timedance (1981), the East Wind collaboration with Davy Spillane (1992), and of course Riverdance (1994).
The coming together of Irvine, Dónal Lunny, Christy Moore and Liam O'Flynn as Planxty in one sense marked a détente between the sometimes-opposing forces of the folk music and traditional music revivals. It also coincided with (or helped spur) the emergence of a more youth-based traditional music culture, as is evident from Planxty's concert footage in this period.
As well as electrifying audiences in their live concerts, the band released six studio albums that still impress today in their creativity and artistry. Among these were some of Irvine's most memorable interpretations, 'The Jolly Beggarman', 'The Rambling Siúler', and his own 'Băneasă's Green Glade'.
It was also during this period that Irvine forged a partnership with Paul Brady, who had joined Planxty as a replacement for Christy Moore in 1974. After the initial breakup of the group in 1975, Irvine and Brady developed the band's unrecorded later material for one of the best-loved albums from this period [https://www.rte.ie/culture/2018/0920/995048-simply-folk-recommends-andy-irvine-paul-bradys-masterpiece/]. The album's reputation was further enhanced last year when it was commemorated through a concert tour that involved the performance of the whole album (albeit in a different order), which seems to be the first time that a folk or traditional album has been celebrated using methods more usually associated with the production of 'heritage rock'.
After Planxty's second stint, Irvine began to focus more on solo recording and touring, interspersing this with a vast array of collaborations and membership of other groups. Included among these is a long series of albums with Patrick Street extending from 1986 until 2007; further explorations of the connections between different folk traditions with Mozaik, and most recently work with Usher's Island, which brings Irvine, Dónal Lunny and fiddler Paddy Glackin together with younger musicians who emerged in the 1990s, Mick McGoldrick (flute) and John Doyle (guitar).
The motif of travel continues to be prominent in his musical career, with new pathways being forged to Australia, where he made his most recent recording, Precious Heroes, with the Australian mandolin player Luke Plumb. Included on the album are songs about miners' rights, Irish anti-fascists in the Spanish Civil War, and the Australian bushranger Ben Hall. Clearly, the inspiration of Woodie Guthrie on Irvine remains undimmed more than fifty years after discovering him.
Throughout his remarkable career, Irvine has remained a consummate singer, storyteller and interpreter of songs. Not only never tiring of the road, his career has also shown a tirelessness in seeking out new connections, new musical experiences, and new repertoire. Perhaps it is this, and his ability to bridge the folk, traditional and wider musical worlds, which has been most influential on later generations of musicians.
Photo credit:By Frank Schwichtenberg - Own work, CC BY-SA 3.0, https://commons.wikimedia.org/w/index.php?curid=53663913