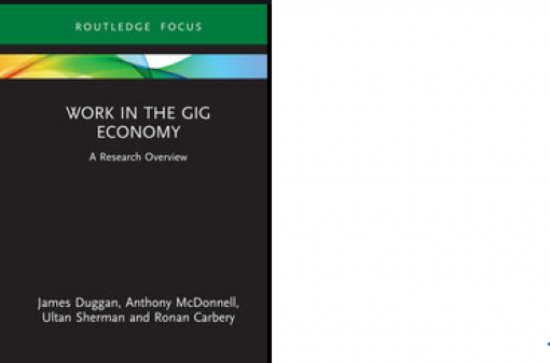 Thursday, October 14, 2021 - 11:45
Throughout the last decade, the 'gig economy' has emerged as one of the most significant developments in the world of work. In this recently published book, Dr James Duggan with co-authors Prof Anthony McDonnell, Dr Ultan Sherman and Dr Ronan Carbery of University College Cork provide a concise overview of the key themes and debates that encompass the gig economy literature.
The chapters synthesise the most prominent insights into this emerging field, key thinking on the complex relationships and conditions found in gig work, and the most significant issues to be addressed as the gig economy continues to develop.  
A critical introduction for students, scholars and reflective professionals and policymakers, this book provides much needed direction through the rapidly growing and expansive body of research on work in the gig economy. Further Details.