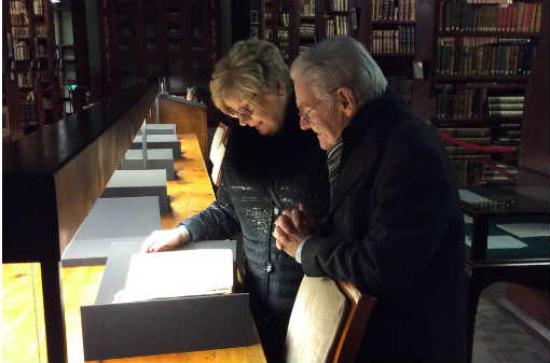 Tuesday, February 27, 2018 - 14:45
On Monday 26 February, the Russell Library was honoured to host a visit to the reading room by Irish Holocaust Survivor Tomi Reichental. Mr Reichental was on campus as part of a special screening of the film "Condemned to Remember" which was hosted by the Edward M Kennedy Institute for Conflict Intervention and is part of the programme of events for Social Justice Week 2018.
Social Justice Week will run until Friday 2 March, the full programme of events can be viewed here.