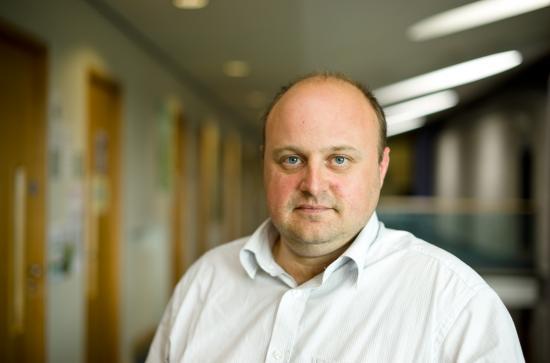 Tuesday, February 10, 2015 - 00:00
Professor Rob Kitchin is awarded the Association of American Geographers' Media Achievement Award in recognition of his exceptional work both on media and in media. Rarely has a geographer engaged with media on so many levels.
Professor Kitchin's scholarly work on media and social media has made important contributions to the field of media geography, from advancing our understanding of how we comprehend space (cognitive mapping) through current and future spaces (from cyberspace to science fiction). He has published twenty-one books and over 130 articles and book chapters. He was awarded the AAG's Meridian Book Award in 2011 for his book with Martin Dodge, Code/Space: Software and Everyday Life.
In addition, Professor Kitchin has long worked in geographic media, serving as editor of the journals Progress in Human Geography and Dialogues in Human Geography and was past editor of Social & Cultural Geography. He was editor-in-chief of the twelve volume International Encyclopedia of Human Geography. He edits two book series, Irish Society and Key Concepts in Geography.
While an exceptional academic researcher and writer, Professor Kitchin's media work extends beyond merely studying it to actively engaging in a multiplicity of mediums. He has published three crime novels and two collections of short stories. He writes a regular blog and contributes regularly to the blogs IrelandAfterNAMA and ProgCity, putting him at the forefront of scholars who are finding new ways to disseminate their research and engage with the public. (Professor Kitchin's blog: http://theviewfromthebluehouse.blogspot.com/ )
Professor Kitchin's research has also been widely cited in a wide range of media, including the New York Times, CNN, Wall Street Journal, Washington Post, Wired magazine, The Guardian, BBC, Irish Times, Reuters, and other media. Professor Kitchin has also served as a media commentator on radio, television, podcasts, and other media outlets. Through these various media, Professor Kitchin has been an outstanding spokesperson for geography and demonstrated the importance of outreach.