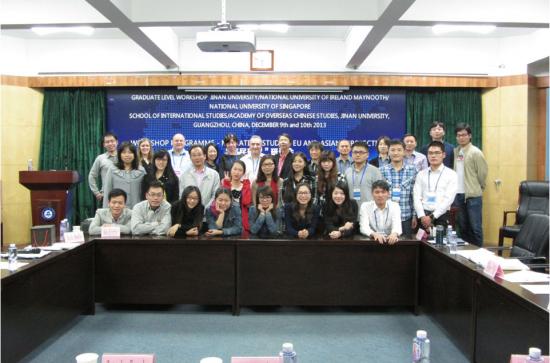 Tuesday, December 17, 2013 - 00:00
Between December 3rd and 12th, Professor Mark Boyle, Professor Rob Kitchin, and Dr Mary Gilmartin from the Department of Geography and NIRSA, visited the Southern Chinese cities of Shenzhen and Guangzhou (Canton) to forge new teaching and research connections. Both cities are in the throes of tremendous transformation and growth and new developments adorn their skylines. Indeed Shenzhen has been dubbed the instant city, growing as it has from less than 100,000 30 years ago to 12.1 million inhabitants today. Collectively the two cities and their adjoining corridor have been termed the Pearl Delta megalopolis, and house over 120 million inhabitants!
Firstly the visiting team called on PCH international in Shenzhen to further their ongoing research on Ireland's diaspora and diaspora strategy. PCH is Ireland's largest company in China and its CEO Liam Casey - often referred to in the media as Mr China - is perhaps Ireland's foremost entrepreneur in diaspora. The team discussed with Cork born Casey and other Irish born and Shenzhen based PCH staff their experience of living and working in China. They also explored the work of the Asia Pacific Irish Business Forum (APIBF), Ireland's foremost business network in Asia established by CEO Casey in 2007. In many ways PCH is an inspiration for other Irish business who wish to establish economic ties with the fastest growing economy and market in the world.
They then moved to Guangzhou and were Joined by Maynooth University 's Vice President for Research Professor Bernard Mahon. On December 9th and 10th they co-hosted a workshop on 'Migration, Diaspora and Development' with Jinan University and the NUSingapore (see the link to the workshop programme for details). Jinan University is one of the oldest universities in China and one of the "211" key national universities in China. It is also ranked the 1st university in China in regard to recruiting foreign students. The workshop was coorganised with Jinan based Professor Chen Yiping, Professor of International Relations & World History and Vice Dean, School of International Studies & Academy of Overseas Chinese Studies. At Jinan Professor Mahon signed an MOU with Jinan's Vice President for International Affairs Professor Song Xianzhong designed to foster future teaching and research partnerships. NuiMaynooth already hosts a PhD student from Jinan University undertaking research on the Chinese and Irish diasporas in nineteenth century San Francisco and it is hoped that a bright future of cooperation between both institutions will now blossom.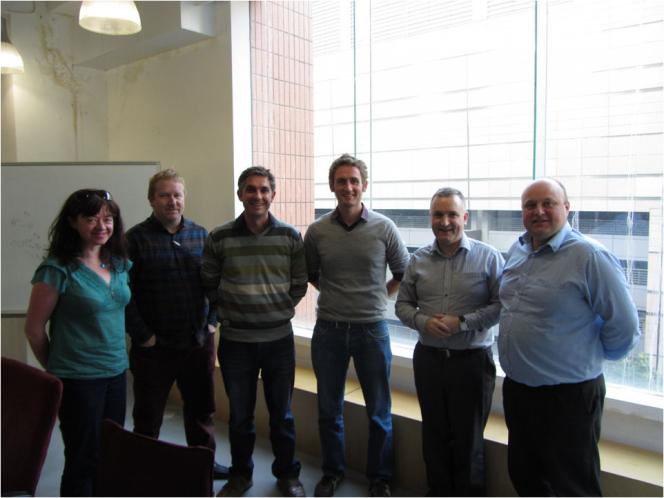 Jinan 2013 Workshop Programme
​