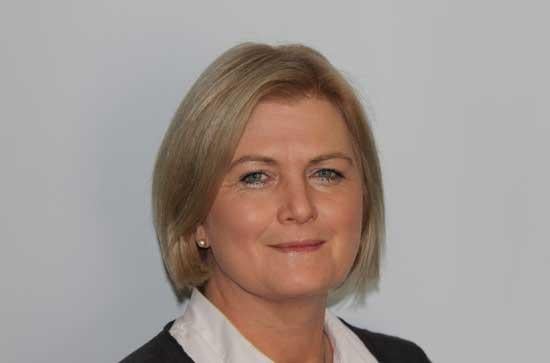 Monday, January 27, 2014 - 00:00
Ambitious project puts no limits on learning

A €1.9M project led by Newcastle University, UK will take lessons from around the world to help improve mathematics and science skills in Europe and South Africa.

Working with partners across eight countries, researchers will look at how technology can be used by teachers to help raise attainment levels among the lowest achieving students.

The project will focus on nine to 13-year-olds, as this is when progress in mathematics and science tends to tail off.

"How we go about changing attitudes will be key to the success of this project," explained Jill Clark, principal investigator and project co-ordinator. "We want to challenge the belief that there is such a thing as 'fixed ability' where children are given subtle but potentially damaging messages that there is a limit on what they can achieve."

Due to the sheer scale of subjects covered within mathematics and science, researchers will focus on two areas which intersect both: understanding of graphs and data handling. They will also look at basic numeracy.

In the UK, around 17 million adults only have the numeracy skills of a primary school pupil.* Therefore, early intervention is crucial if teachers are to have any chance of turning around the sobering figures released by the Organisation for Economic Co-operation and Development (OECD) which placed the UK 21 out of 24 industrialised countries for numeracy levels among 16-24-year-olds.

"It's not just about better ways of teaching mathematics and science, but also addressing attitudes and anxieties among students, teachers and parents and finding ways to counter these obstacles to learning," added David Wright, deputy project co-ordinator.

"It's quite clear there are several factors at play which influence attainment, including gender and economic inequality, but what is interesting is that in some schools and some countries they manage to mitigate these factors. This project will work out what works, and why, and share this knowledge across the board."

The Improving Progress through Formative Assessment in Science and Mathematics Education (FaSMEd) project is being funded through a Seventh Framework Programme 2007-13 EU grant for the next three years.
A conference to mark the start of the project and bring together all the partners for the first time is taking place at Newcastle University from 29-31 January 2014.

It is being opened by the Vice-Chancellor, Professor Chris Brink, who had close links with one of the project's partners, the African Institute for Mathematical Sciences (AIMS), when he was Vice-Chancellor of Stellenbosch University in South Africa. He was involved in the creation of AIMS and believes strongly in the role this and the other institutions can have on academic attainment.

"This is an opportunity to demonstrate how relatively small interventions can raise attainment in mathematics and sciences," he said. "I hope that this project can have a lasting positive effect on the long-term problem of under-achievement in these subjects."

One of the outcomes of the project will be a toolkit for teachers of activities, resources and pedagogies that will be applicable to a wide range of pupils.

This international project stems from Newcastle University's iLab:Learn, which facilitated research into new ways of learning by taking pedagogic methods and applying them through the use of digital technology.

Promethean, Texas Instruments and HP have all come on board to help provide hardware, software and strategic advice.

The Improving Progress through Formative Assessment in Science and Mathematics Education (FaSMed) project partners are Newcastle University; University of Nottingham; École Normale Supérieure de Lyon, France; National University of Ireland Maynooth (Maynooth University); University of Duisburg-Essen, Germany; Università degli Studi di Torino, Italy; Universiteit Utrecht, Netherlands; Soer-Troendelag University College, Trondheim, Norway; African Institute for Mathematical Sciences Schools Enrichment Centre, South Africa.

Notes to Newsdesks:

(i) *The Government's 2011 Skills for Life survey showed that nearly half the working age population in England have numeracy skills roughly equivalent to those expected of children at primary school.
(ii) This project forms part of Newcastle University's Societal Challenge Theme: Social Renewal, research with a social purpose that makes a real difference to how individuals and communities thrive in times of rapid transformational change.
(iii) The project is being co-ordinated by staff within Newcastle University's Research Centre for Learning and Teaching (CfLaT) in the School of Education, Communication and Language Sciences: Jill Clark, principal investigator and project co-ordinator; David Wright, deputy project co-ordinator; Lucy Tiplady, project manager; and Professor David Leat as expert adviser.
(iv) For more information, contact Sarah Cossom, Media Relations Manager, Newcastle University, on 0191 208 6067 or 07814 143551.