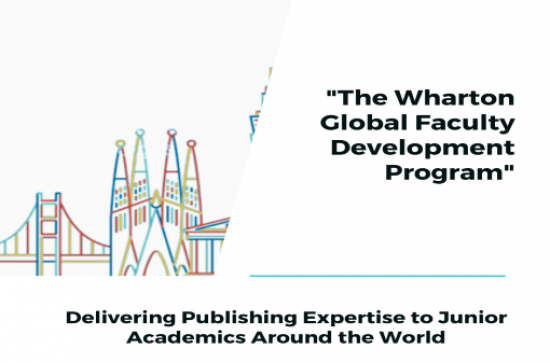 Thursday, September 16, 2021 - 16:15
Dr Kerry Chipp and Dr Ul Hassan were selected to participate in the Wharton Global Faculty Development Program from 26th to 29th July, hosted and led by the Wharton School of the University of Pennsylvania. This programme aims to assist in the professional development of young scholars from outside the U.S., with a particular focus on learning to publish in the leading academic journals in Management and related areas. During several intensive workshops, Wharton faculty members took participants through the development of one of their recent A-level journal articles, working from the original submission through revisions and responses to reviewers to final acceptance.

The programme provided the opportunity to interact with leading scholars at Wharton and emerging scholars from a wide range of geographies, including Australia, Europe, India and Africa. The sessions provided the opportunity to gain insights into the processes of senior scholars and the perspectives of editors and reviewers. There were break-away sessions and research groups so participants could work with each other, familiarize themselves with work across the globe and build potential future partnerships.