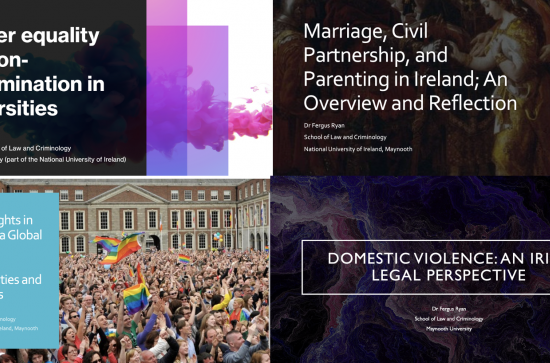 Wednesday, November 15, 2023 - 09:30
Dr Fergus Ryan, Head of the School of Law and Criminology at Maynooth University, visited Vilnius University in Lithuania from 6-10 November 2023. As part of this interdisciplinary research visit, Fergus delivered four lectures to Sociology, Social Policy, and Criminology students, on topics broadly relating to social change and family life in Ireland and Lithuania. He met with colleagues from the Department of Private Law and Department of Criminology at Vilnius University, and attended two international conferences.

Dr Ryan's visit was funded by and was part of the MotherNet project, an interdisciplinary networking project that spearheads innovative, cross-disciplinary, and policy-relevant research about motherhood. Fergus is very grateful to Dr Lina Šumskaitė, Associate Professor at the Sociology and Social Work Institute, Social Policy Department for her tremendous support in organising this visit.