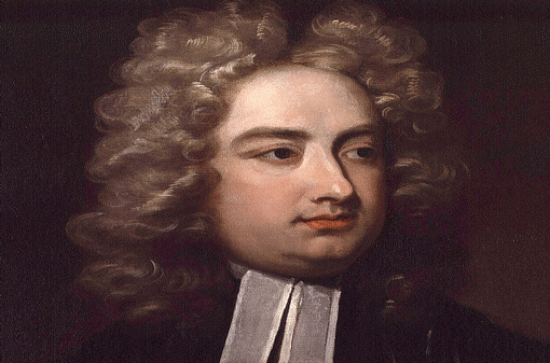 Thursday, November 30, 2017 - 09:15
November 30th 2017 marks the 350th anniversary of the birth of Jonathan Swift, author of Gulliver's Travels and many other works.
The Library holds many works in its General Collections by and about Jonathan Swift at location IR 828.2 SWI and among our Special Collections. These include Swift an illustrated life by Bruce Arnold; Swift the man who wrote Gulliver, part of the O'Brien Junior Biography Library; Cadenus & Swift's most valuable friend by Sybil le Brocquy; Reading Gulliver, essays in celebration of Jonathan Swift's classic and Romping through Gulliver's Travels an illustrated pocket guide. Read more about Jonathan Swift in the Dictionary of Irish Biography.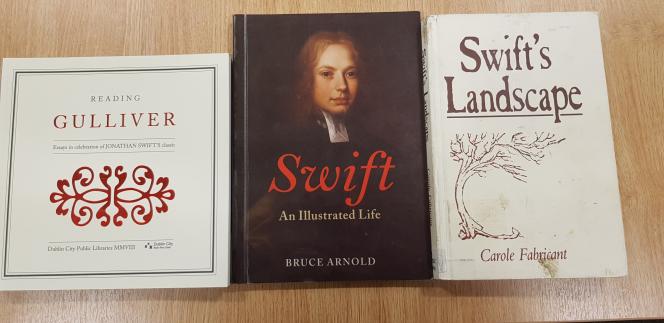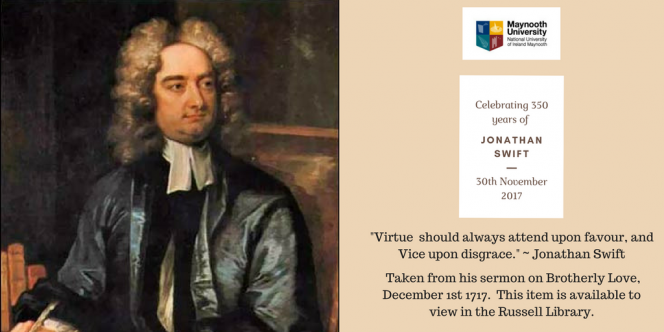 ​