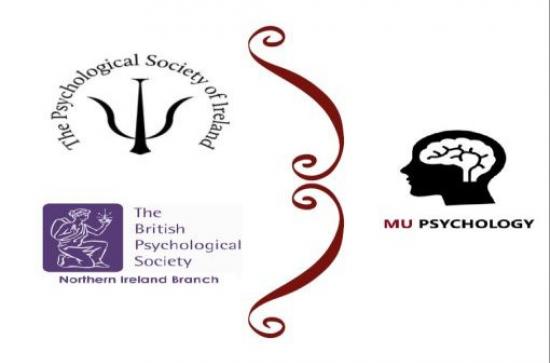 Wednesday, April 11, 2018 - 16:00
On Friday 6th and Saturday 7th April 2018, Maynooth University hosted the 40th All-Ireland Psychology Student Congress, the annual forum at which Psychology undergraduates and postgraduates can present their research to their peers. The event was organised by the MU Psychology Society – led by Emma Leggett and Niamh McKenna – with support from the Psychology Department and MU Students Union. The congress began on Friday evening with a keynote talk from MU Psychology Department's Dr Richard Roche after an opening address by Head of Department Prof Andrew Coogan. The Saturday morning keynote, Prof Barbara Dooley of UCD, was followed by a large number of presentations and posters; in total, over 90 talks and close to 60 posters were presented on the day, with a total attendance of over 150. After the poster session, Prof Andrew Smith from Cardiff University, gave the final keynote lecture, and a closing address was given by PSI President Brendan O'Connell.


Saturday evening saw the event close with a gala dinner and ball at Dunboyne Castle, where dinner was followed by the announcement of prizes and awards. MU Psychology alumnus Keith Broni announced the winners and highly commended entries in the popular Emoji Your Abstract contest, with some inventive and entertaining use of emojis in evidence. The winners of the poster presentations were announced by Dr Ian O'Grady from TCD, with the overall Undergrad Poster Prize going to Niamh McSweeney (TCD), and the Postgrad Poster Prize going to Avril Brandon (UCD). Barbara McConnell of the NIBPS announced the oral presentation winners, with the Undergrad Talk Prize going to Kelly Ryan (Mary Immaculate College), and the Postgrad award going to Megan McGinley (UL). Maynooth Psychology was also well represented in the Highly Commended list, with Conor Thornberry, Jamie Howell and Aoife Malone all receiving commendations for their talks. The presence of a mentalist at the dinner gave the evening a nice flavour of psychological entertainment, and music and dancing continued late into the night. The standard of presentations at the event was, according to an overwhelming number of judges, exceptionally high, and the Congress itself was widely regarded as an enormous success, and huge credit must go to the PsychSoc committee, in particular Emma, Niamh, Aoife O'Leary, Conor Thornberry, Seafra Barrett, Niamh Morgan, Cathal Maguire and all who lent a hand over the course of the weekend. Well done all, you did us very proud!

Photos:
Keynotes

Richard Roche
Barbara Dooley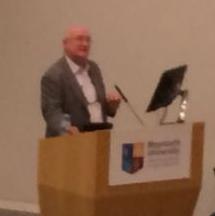 Andy Smith

Organising Committee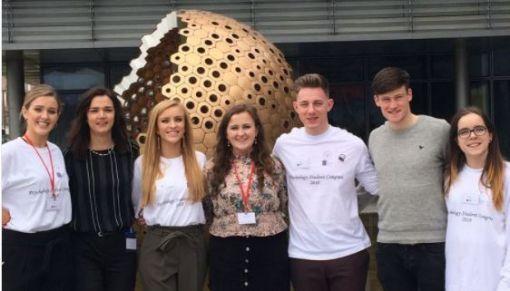 Niamh McKenna, Niamh Morgan, Aoife O'Leary, Emma Leggett, Conor Thornberry, Cathal Maguire, Seafra Barrett

Poster session