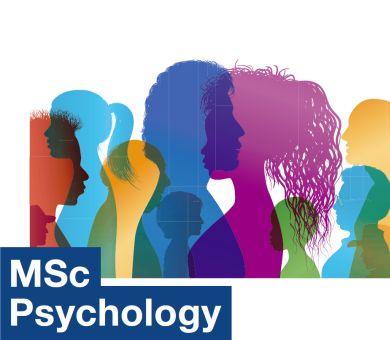 What is the course?
The MSc Psychology is intended for students who wish to pursue a professional career in psychology,
who have already studied at least 60 credits of psychology
in their undergraduate degree, but who do not currently hold an undergraduate qualification that confers eligibility for Graduate Membership of the Psychological Society of Ireland (PSI) or Graduate Basis for Registration with the British Psychological Society. This intensive course is designed to provide a pre-professional qualification equivalent to a bachelor degree in psychology and, as such, offers a conversion route for graduates who hold an honours degree in Psychological Studies or equivalent. Emphasis is on psychological research methods and analytic techniques, professional ethics, and applied research experience.
Entry Requirements.
Applicants will be required to have
at least a II/1 degree in a level eight honours programme, including at least 60 credits of Psychology/Psychological Studies.
Prior learning must include introductory level coverage of each of biological psychology, social psychology, personality and inter-individual differences, developmental psychology and cognitive psychology; and post-introductory level study of at least 4 of those areas. Places are limited to 20 per annum, and will be assigned on a competitive basis.
What are the Fees?
Fees are at the standard Maynooth University level for taught Masters programmes. For 2023/2024 these are
€6,650
(EU fee inclusive of the student levy). The fees schedule for the university can be found here:
https://www.maynoothuniversity.ie/student-fees-grants/postgraduate/postgraduate-fees-list
Information about scholarships that are awarded by the university for Taught Masters programmes is available here.

What Will I Study?
The course is a one full year, 3 semester course with 90 credits of material. Modules focus heavily on research methodology in Psychology, including conducting an independent research project. The structure of the course assumes significant prior learning in psychology, as well as graduate-level learning ability. The course will entail approximately 20 hours a week of in-class time, and as such represents a full-time commitment.
Below are listed some of the modules you will study:
| | | |
| --- | --- | --- |
| Module Name | Module Code | Credits |
| LABORATORIES IN EXPERIMENTAL PSYCHOLOGY 1 | PS648 | 5 |
| CLASSIC STUDIES IN PSYCHOLOGY | PS649 | 5 |
| STATISTICAL AND QUANTITATIVE APPROACHES FOR PSYCHOLOGY | PS652 | 10 |
| PSYCHOLOGY RIGHTS AND WRONGS | PS653 | 5 |
| ISSUES & DEBATES IN PSYCHOLOGY | PS654 | 5 |
| ADVANCED RESEARCH METHODS FOR PSYCHOLOGY | PS655 | 5 |
| LABORATORIES IN EXPERIMENTAL PSYCHOLOGY 2 | PS656 | 5 |
| QUALITATIVE RESEARCH APPROACHES FOR PSYCHOLOGY | PS657 | 5 |
| CRITICAL SKILLS FOR CAREERS IN PSYCHOLOGY | PS658 | 5 |
| RESEARCH SEMINARS IN PSYCHOLOGY | PS659 | 5 |
| INDEPENDENT RESEARCH PROJECT IN PSYCHOLOGICAL SCIENCE | PS661 | 30 |
| PSYCHOLOGY AND SOCIETY: PRACTICAL APPLICATIONS | PS662 | 5 |



How Do I Apply?
All applications must be made through http://www.pac.ie/maynoothuniversity.
The PAC code for the course is MHW54.
On-line applications will be open until the 30th of June 2023.

When can I expect to hear the outcome of my application?
We expect to be in a position to make course offers during July 2023 (following the general release of final results within the university). It may be possible to make conditional offers to those who are still awaiting final results at this time.

Do I need to supply references and academic transcripts?
Certified copies of all official transcripts of results for all non-Maynooth University qualifications listed MUST accompany the application. Failure to do so will delay your application being processed. Non-Maynooth University students are asked to provide two academic references and a copy of birth certificate or valid passport. Maynooth University students do not need to provide references or academic transcripts.


Will there be an interview?
No.

What are the language requirements for entry to this course?
Minimum English language requirements: please visit Maynooth University International Office website for information about English language tests accepted and required scores. The requirements specified are applicable for both EU and non-EU applicants.
Maynooth University's TOEFL code is 8850