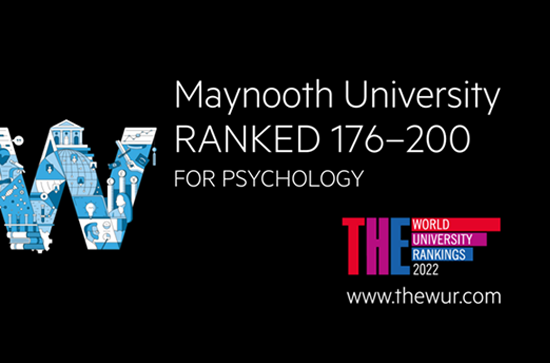 Thursday, September 16, 2021 - 14:15
The Department of Psychology at Maynooth has been ranked in the top 200 Departments of Psychology worldwide in the latest Times World University Rankings. This moves our Department from the top 400 to the top 200, showing marked improvements in the quality of our teaching and research. This ranking is a result of the hard work and dedication of all staff, researchers and students in the Department of Psychology at Maynooth University. We look forward to building on this success. It also places us in second place in Ireland, ahead of all but one ranked Department.

The rankings are based on 13 performance indicators, brought together with scores provided under five categories. However, the overall methodology is carefully recalibrated for each subject, with the weightings changed to suit the individual fields. The weightings for the psychology ranking are:
Teaching: the learning environment 27.5 per cent
Research: volume, income and reputation 27.5 per cent
Citations: research influence 35 per cent
International outlook: staff, students and research 7.5 per cent
Industry income: innovation 2.5 per cent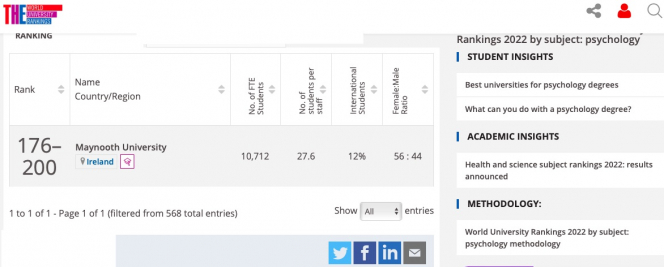 See further details here.