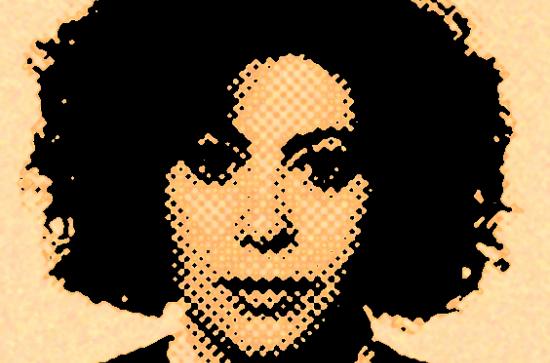 Susan Schreibman is Professor of Digital Humanities and Director of
An Foras Feasa
. Her research in the Digital Humanities ranges from text encoding and the creation of digital scholarly editions, to more recent interests in Virtual Worlds, DH and Public Engagement, and Datamining. In Irish poetic modernism she has focused on the life and work of the Irish poet, literary and art critic, and Director of the National Gallery of Ireland (1950-63), Thomas MacGreevy (1893-1967).
Over the past decade she has held held several leadership positions in digital humanities/libraries centres. Previous to taking up this post, she was the Trinity Long Room Hub Senior Lecturer in Digital Humanities (2011-2014), the Director of the Digital Humanities Observatory (2008-2011), a national digital humanities centre developed under the auspices of the Royal Irish Academy. Previously she was Assistant Dean for Digital Collections and Research, University of Maryland Libraries (2005-2008), and Assistant Director of the Maryland Institute for Technology in the Humanities (2001-2004).
She is the the founding editor of several web-based projects, including
Letters of 1916,
Contested Memories: The Battle of Mount Street Bridge
,
The Thomas MacGreevy Archive, and
The Versioning Machine
, a tool to edit and visualise multiple versions of deeply-encoded text.
She is the series co-editor of
Topics in the Digital Humanities
(University of Illinois Press) and the founding Editor-in-Chief of the peer-reviewed
Journal of the Text Encoding Initiative
. She is a co-editor of the Companion to Digital Humanities (2004) and the New Companion to Digital Humanities (2015)
Year
Publication
2015
A New Companion to Digital Humanities.
Schreibman Susan; Siemens R. G.; Unsworth John (2015) A New Companion to Digital Humanities. Oxford: Blackwell. [Details]
2013
Thomas MacGreevy: A Critical Reappraisal.
Schreibman Susan (2013) Thomas MacGreevy: A Critical Reappraisal. U.K: Bloomsbury Press. [Details]
2007
Companion to Digital Literary Studies.
Schreibman Susan; Siemens Ray (2007) Companion to Digital Literary Studies. Oxford: Blackwell. [Details]
2004
Companion to Digital Humanities.
Schreibman Susan; Siemens Ray; Unsworth John (2004) Companion to Digital Humanities. Oxford: Blackwell. [Details]
1991
Siete poetas noretamericanas actuales.
Schreibman Susan; Lentini Rosa (1991) Siete poetas noretamericanas actuales. Spain: Editorial Pameila. [Details]
1991
Collected Poems of Thomas MacGreevy: An Annotated Edition.
Schreibman Susan (1991) Collected Poems of Thomas MacGreevy: An Annotated Edition. Dublin and Washington, DC: Anna Livia Press and The Catholic University of America Press. [Details]
 
Year
Publication
2016
'Thomas MacGreevy: 1916 at a Distance'
Schreibman Susan (2016) 'Thomas MacGreevy: 1916 at a Distance' In: McAuliffe Mary; McAuliffe Bridget; O'Shea Owen (eds). Kerry 1916: Histories and Legacies of the Easter Rising - A Centenary Record. Ireland: Kerry Historical Publications. [Details]
2014
'Non-Consumptive Reading'
Schreibman, S (2014) 'Non-Consumptive Reading' In: FROM LITERATURE TO CULTURAL LITERACY. BASINGSTOKE: PALGRAVE. [Details]
2012
'Irish Poetic Modernism: Portrait of the Artist in Exile'
Schreibman Susan (2012) 'Irish Poetic Modernism: Portrait of the Artist in Exile' In: Brearton Fran; Gillis Alan (eds). Oxford Handbook of Modern Irish Poetry. Oxford: Oxford University Press. [Details]
2010
'European Elephants in the Room'
Schreibman Susan; Edmond Jennifer (2010) 'European Elephants in the Room' In: Proceedings of Online Humanities Scholarship: The Shape of Things. Houston: Rice University Press. [Details]
2009
'The Lives of Others: Editing Online Editions of Correspondence'
Schreibman Susan (2009) 'The Lives of Others: Editing Online Editions of Correspondence' In: Devrup Marta J (eds). Digital Scholarship. London: Routledge. [Details]
2007
'Re-Envisioning Versioning: A Scholar's Toolkit'
Schreibman Susan (2007) 'Re-Envisioning Versioning: A Scholar's Toolkit' In: Ciula Arianna; Stella Francesco (eds). Digital Philology and Mediaeval Text. Pisa: Pacino Editore. [Details]
2006
'between us the big words were never necessary: Samuel Beckett and Thomas MacGreevy, A Life in Letters'
Schreibman Susan (2006) 'between us the big words were never necessary: Samuel Beckett and Thomas MacGreevy, A Life in Letters' In: Samuel Beckett: A Passion for Painting. Dublin: National Gallery of Ireland. [Details]
2005
'Denis Devlin'
Schreibman Susan (2005) 'Denis Devlin' In: The UCD Aesthetic. Dublin: New Island Books. [Details]
1996
'Thomas MacGreevy: Keeping the Faith'
Schreibman Susan (1996) 'Thomas MacGreevy: Keeping the Faith' In: Dawe Gerald; Williams Jonathan (eds). Krino 1986-1996: An Anthology of Modern Irish Writing. Dublin: Gill & Macmillan. [Details]
1995
'The Unpublished Poetry of Thomas MacGreevy: An Exploration'
Schreibman Susan (1995) 'The Unpublished Poetry of Thomas MacGreevy: An Exploration' In: Coughlan Patricia; Davis Alec (eds). Modernism and Ireland: The Poetry of the 1930s. Cork: Cork University Press. [Details]
1994
'The Penman and His Bleaters'
Schreibman Susan (1994) 'The Penman and His Bleaters' In: Rathien Friedhelm (eds). In Principle, Beckett is Joyce. Edinburgh: Split Pea Press. [Details]
1994
'Thomas MacGreevy, An Irishman; Richard Aldington, An Englishman'
Schreibman Susan (1994) 'Thomas MacGreevy, An Irishman; Richard Aldington, An Englishman' In: Blayac A.; Zilboorg C (eds). Richard Aldington: Essays in Honour of the Centenary of his Birth. Montpellier: Université Paul Valéry. [Details]
 
Year
Publication
2012
'Digital Humanities: Centres and Peripheries'
Schreibman Susan (2012) 'Digital Humanities: Centres and Peripheries'. Historical Social Research/Historische Sozialforschung, 37 (3):46-58 [Details]
2010
'Determining Value for Digital Humanities Tools'
Schreibman Susan; Hanson Ann (2010) 'Determining Value for Digital Humanities Tools'. Digital Humanities Quarterly, 4 (2) [Details]
2008
'Cross-collection Searching: A Pandora's Box or the Holy Grail'
Schreibman Susan; Gueguen Gretchen; Roper Jennifer (2008) 'Cross-collection Searching: A Pandora's Box or the Holy Grail'. Literary and Linguistics Computing, 23 (1):13-25 [Details]
2005
'teiPublisher: A Repository Management System for TEI Documents'
Schreibman Susan; Kumar Amit; Arneil Stewart; Bia Alejandro; Holmes Martin; Walsh John (2005) 'teiPublisher: A Repository Management System for TEI Documents'. Literary and Linguistics Computing, 20 (1):117-132 [Details]
2003
'The Versioning Machine'
Schreibman Susan; Kumar Amit; McDonald Jarom (2003) 'The Versioning Machine'. Literary and Linguistics Computing, 18 (1):101-107 [Details]
2002
'The Text Ported'
Schreibman Susan (2002) 'The Text Ported'. Literary and Linguistics Computing, 17 (1):77-87 [Details]
2002
'Computer-mediated Discourse: Reception Theory and Versioning'
Schreibman Susan (2002) 'Computer-mediated Discourse: Reception Theory and Versioning'. Computers and the Humanities, 36 (3):283-293 [Details]
Year
Publication
2009
'The Text Encoding Initiative: An Interchange Format Once Again'
Schreibman Susan (2009) 'The Text Encoding Initiative: An Interchange Format Once Again' Jahrbuch für Computerphilologie, 10 :12-24. [Details]
2008
'University of Maryland Digital Library Collections'
Schreibman Susan (2008) 'University of Maryland Digital Library Collections' D-Lib Magazine, 15 (5/6) . [Details]
2005
'Thomas MacGreevy and Jack B Yeats: A Half Century of Collaboration'
Schreibman Susan (2005) 'Thomas MacGreevy and Jack B Yeats: A Half Century of Collaboration' Irish Arts Review, 22 (1) :96-99. [Details]
2003
'Next Generation Student Resources: A Speculative Primer'
Schreibman Susan (2003) 'Next Generation Student Resources: A Speculative Primer' Electronic Book Review, . [Details]
2001
'Irish Women Poets 1929-1959: Some Foremothers'
Schreibman Susan (2001) 'Irish Women Poets 1929-1959: Some Foremothers' Colby Quarterly, :309-326. [Details]
1997
'Seis poetas norteamericanas'
Schreibman Susan (1997) 'Seis poetas norteamericanas' Hora de poesia, :81-107. [Details]
1995
'When we come back from first death Thomas MacGreevy and the Great War'
Schreibman Susan (1995) 'When we come back from first death Thomas MacGreevy and the Great War' Stand To, 42 :15-18. [Details]
1995
'Thanking the Goodness and the Grace? National School Teaching in the Closing Decades of the Nineteenth Century'
Schreibman Susan (1995) 'Thanking the Goodness and the Grace? National School Teaching in the Closing Decades of the Nineteenth Century' Journal of the Kerry Historical and Archaeological Society, 24 :95-104. [Details]
1993
'The Poems of Thomas MacGreevy: A raid on the inarticulate'
Schreibman Susan (1993) 'The Poems of Thomas MacGreevy: A raid on the inarticulate' Irish Studies Review, :24-26. [Details]
1993
'A fin de siècle childhood'
Schreibman Susan (1993) 'A fin de siècle childhood' The Spirit of Tarbert, :67-69. [Details]
1993
'The Poems of Thomas MacGreevy: A raid on the inarticulate'
Schreibman Susan (1993) 'The Poems of Thomas MacGreevy: A raid on the inarticulate' The Kerry Magazine, :23-24. [Details]
1991
'Máire Mhac an Tsaoi and Susan Schreibman on Thomas MacGreevy'
Schreibman Susan; Mac an Tsaoi Máire (1991) 'Máire Mhac an Tsaoi and Susan Schreibman on Thomas MacGreevy' Poetry Ireland, 32 :73-83. [Details]
1990
'Thomas MacGreevy: Keeping the Faith'
Schreibman Susan (1990) 'Thomas MacGreevy: Keeping the Faith' Krino, :86-93. [Details]
1988
'Taking a Second Look at the Poetry of Thomas MacGreevy'
Schreibman Susan (1988) 'Taking a Second Look at the Poetry of Thomas MacGreevy' The Journal of Irish Literature, :3-11. [Details]
1985
'A Brief View into the Poetry of Thomas MacGreevy'
Schreibman Susan (1985) 'A Brief View into the Poetry of Thomas MacGreevy' Studies, :328-333. [Details]
Year
Publication
2004
: Bridging the Gap Between a Simple Set of Structured Documents and a Functional Digital Library
Schreibman Susan; Kumar Amit; Arneil Stewart; Bia Alejandro; Holmes Martin; Walsh John (2004) : Bridging the Gap Between a Simple Set of Structured Documents and a Functional Digital Library Research and Advanced Technology for Digital Libraries: 8th European Conference [Details]
Year
Publication
2016
Letters of 1916.
Schreibman Susan (2016) Letters of 1916. Ireland: Electronic Publication [Details]
2015
Contested Memories: The Battle of Mount Street Bridge.
Schreibman Susan (2015) Contested Memories: The Battle of Mount Street Bridge. Ireland: Electronic Publication [Details]
2007
The Thomas MacGreevy Archive.
Schreibman Susan (2007) The Thomas MacGreevy Archive. Virginia: Electronic Publication [Details]
2002
Irish Resources in the Humanities.
Schreibman Susan (2002) Irish Resources in the Humanities. Ireland: Electronic Publication [Details]
1996
The Computer Science English Initiative (CoSEI).
Schreibman Susan (1996) The Computer Science English Initiative (CoSEI). Dublin: Electronic Publication [Details]