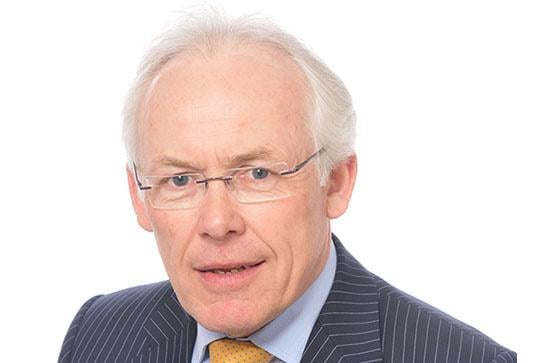 Biography
Séamie Ó Néill is Head of Education and Director of School Placement in the Froebel Department of Primary and Early Childhood Education.
He began his career as a primary school teacher, having graduated from St Patrick's College, Drumcondra. He subsequently served as Principal of Queen of Angels Primary School in South County Dublin before joining Froebel College of Education in 2001 where he gained extensive management and leadership experience as a member of the Froebel College Board of Governors, chairing the Academic Council and co-ordinating the Strategic Planning and Development Workgroup.
Within the Froebel Department, Séamie's role as Head of Education is to provide academic leadership, with a strong focus on the strategic development of the Department, in line with its mission statement in the context of the transition to Maynooth University in 2013. He is an active member of the Academic Committee, Research Committee and Development Inter-Cultural Education (DICE) Committee. Séamie is module leader on a number of modules on the B.Ed., PM.Ed. and Master's of Education programmes. He has been to the fore in the development of the reconceptualised B.Ed. programme and in the design of the Master's of Education (Research in Practice) programme, launched in August 2018. He was programme leader of the B. Ed. programme for a period of eight years. He currently acts as dissertation supervisor on undergraduate and post graduate programmes.
Séamie was the founder of the Dissolving Boundaries Leadership Programme for B Ed Year 3 and 4 students, which allows students to engage in a wide range community leadership projects, including the student-led newsletter, Machnamh, which is available on the Department website. He also designed, and teaches on, an elective module entitled Dissolving Boundaries:Education Projects in the Community.
He is a strong supporter of the Froebel Department / Hope Foundation Teacher Education Partnership and he has provided professional development to our partner teachers in Kolkata, and previously in Kenya.
Séamie has wide experience of educational reform nationally, having been an active member of several committees of the National Council for Curriculum and Assessment (NCCA), including the NCCA Language Advisory Group, which informed the development of the new Integrated Language Curriculum for primary schools. He acted as chair of the Early Childhood and Primary Language Development Group (EPLDG) for a period of four years.
He is a member of the National Interagency Committee on Teaching Induction and the North-South Student Teacher Exchange . He regularly advises national education bodies on education policy and practice. Séamie is co-author of a report for the Standing Conference of Teacher Educators North and South (SCoTENS) Supporting the Role of the Supervising Tutor on School Placement. The report represents a synthesis of the findings of a collaborative enquiry by Directors of School Placement North and South on the area of professional learning for supervising tutors in initial primary teacher education. He has acted as one of three External Examiners for the B.Ed. and P.ME. programmes in DCU from 2015 to 2019. He has also acted as one of three External Examiners for the B.Ed programme in Mary Immaculate College from 2019 to 2022.He provided advisory support to the DES Gaeltacht Education unit and has also sat on the panel for the UL EHS Excellence in Teaching Awards. In November 2018 he was appointed to the Teaching Council School Placement Working Group. He acted as external reviewer on the quinquennial review of the School of Education in Strathclyde University in 2021.
Séamie's research interests include developing best practice within initial teacher education, with a particular focus on the development of student teacher professional agency. He is also interested in self-study practitioner research, playful pedagogies, modhanna múinte na Gaeilge, culturally responsive teaching, school partnerships and developing leadership ability among student teachers.
As part of his research on Irish language learning and teaching methods, Séamie has developed programmes for the primary school and has worked closely with publishers to produce materials for the classroom. He is the creator of ELeathanach (electronic newsletter), which is distributed to around 2,000 primary schools on a weekly basis. ELeathanach was awarded the Language Label, the European Award for Languages.
Tá suim nach beag aige i gcúrsaí Gaeilge. Mar chomhordaitheoir ar Roinn na Gaeilge i gColáiste Froebel chuir sé tús le plean stratéiseach don Ghaeilge sa choláiste. D'éirigh leis an Roinn an cultúr Gaelach agus an Ghaeilge a chur chun cinn ar bhealach tarraingteach, forásach. Mar thoradh ar an obair sin, fuair an coláiste aitheantas ó Ghlór na nGael, COGG agus Léargas.
In collaboration with colleagues, he was successful in bringing the INTO School-College Partnerships Seminar and the Erasmus+ project Conference: A Digital Journey in Europe and the INTO Joint Seminar: School College Partnerships Seminar to Maynooth.
In his role as Director of School Placement, Séamie oversees the organisation of approximately one thousand placements annually, supported by Laura Lyons, School Placement Officer, the School Placement Committee and a team of HEI SP tutors, many of whom are experienced teachers and principals. He regularly convenes focus groups for partner schools with a view to improving the school-university partnership. Séamie is deeply committed to the Turn to Teaching programme, working with student teachers from non-traditional teaching backgrounds. To watch the TTT students grow and flourish over the course of the programme has been a privilege. For Séamie, the TTT programme is transformative in the personal and professional lives of the students and is transformative in changing mindsets in society.
In 2021, Séamie was a founder member of the Irish Froebel Network, which shares and promotes Froebelian practice among practitioners and researchers. In the same year, he organsied the Twilight Sessions for teacher educators along with colleague Dr Rose Dolan. These sessions allow teacher educator in Maynooth University to critically analyse their practice.
In 2022, Séamie, along with colleague Laoise Ní Chléirigh acted as Education Consultant to Fia's Fairies educational programme for children.
In 2022, Séamie was part of the Froebel Department Céim committee which had responsibility for the Teaching Council accreditation process for the B Ed and P MEd programmes in the Department.
In 2023, Séamie collaborated with the International Office in Maynooth and Olomouc University in the Czech Republic to develop The Froebel Olomouc student teacher exchange project.
In 2023, he was also involved with ECSI in researching the teaching of Irish in English-medium schools, culminating in an on-line forum in March.
In the last number of years, Séamie has acted as reviewer for the peer-reviewed Irish Teachers' Journal, has been a member of the National Teacher Education Forum and is a member of Coiste Oideachais Chonradh na Gaeilge. He is currently a member for the Boards of Management of two gaelscoileanna in the Dublin region.
In recent years, he has represented the Froebel Department on numerous occasions, including:
2022: Presented on Initial Teacher Education in Ireland at the International week in Olomouc University, Czech Republic

2022: Aochainteoir ag Seoladh an Linn Bhuí Daonscoil na Mumhan

2019 NuachtTG4: Launch of CLIL PE trí Ghaeilge

2019 Presentation at EuroACS conference:

Teacher agency through the lenses of teacher education pedagogy and curriculum

2019 Reviewing the B Ed: Presentation to School Principals

2019 InFod Blog Student Teachers working with and in Communities

2019 TeachMeet Froebel: 21st Century skills in the Infant Classroom

2018: Presentation at LITASA Conference: Culturally Responsive Pedagogy

2018 Presentation to Swedish Teacher Educators: B.Ed. programme in Froebel Department, Maynooth University.

2018 Presentation to INTO Joint Seminar: School College Partnerships, Maynooth University.
2018 Presentation to North South Teacher Exchange: An Overview of the Primary School Curriculum, Maynooth University.
2018 Presented at the Froebel-hosted Erasmus+ project Conference: A Digital Journey in Europe. May 2018.

2017 Co-presentation with Laura Thornton NIPT/ITE Forum: Reflective Practice in the Froebel B. Ed., Maynooth University.

2017 Teaching Council Video on School Placement

2017 PDST Teacher and Student Teacher Team Teaching
In his free time Séamie, as a passionate enthusiast of hurling, is part of the backroom team which manages the Maynooth University Fresher's hurling team.
Research Interests
Múineadh na Gaeilge mar dhara theanga