Dr Elzbieta Drazkiewicz Grodzicka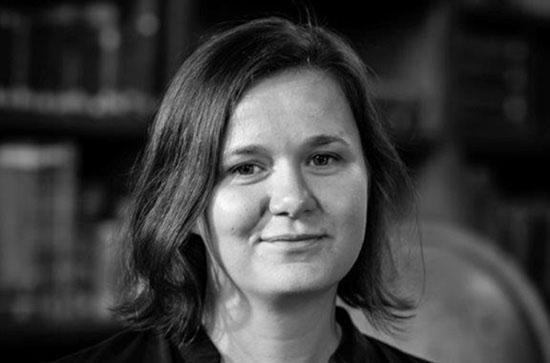 Lecturer
Rowan House
1st Floor
Room 1.08
(01) 708 6084
Ph.D. University of Cambridge, 2012

I am a social anthropologist specialising in organisational, political and economic anthropology. My research concerns global and local governance, state and identity politics. To date, I have explored those issues through studies of foreign aid and development management, public health governance, and education systems. My regional focus is on Poland, South Sudan and Ireland.
In my work on development, through examining Polish emergence as an EU donor in Africa, I demonstrated how foreign aid requires the establishment of a specific moral economy which links national ideologies and local cultures of charitable giving with broader ideas about the global political economy. It is through these processes that the faith in foreign aid interventions as a solution to global issues is generated. You can read more on my work here
https://www.berghahnbooks.com/title/DrazkiewiczInstitutionalised
At present, I am working on a project concerned with the intersection of science, state and health economies. I am particularly interested in conflicts over vaccination programmes (specifically the HPV vaccination in Ireland) and the ways in which citizens, health professionals and state officials negotiate their own, often conflicting agendas.
I am also interested in identity politics in Ireland. Specifically, I observe how they manifest in the dialogue surrounding the separation of state and church and the divestment process in the Irish education system.
In the course of my career, I have worked with the UNDP, several Polish development NGOs, the Solidarity Fund, the Polish Ministry of Foreign Affairs, and its Department of Development Cooperation. My most recent engagement was with the Health Protection Surveillance Centre in Dublin.
Governance
Democracy and Democracy Promotion
Foreign aid
Aid management
Moral economy of aid
Aid Land
Health Governance
Immunisation campaigns
vaccine controversies
policy-making
organizational anthropology

South Sudan, Poland, Ireland


Year
Publication
2020
International Dreams. The art of managing foreign aid.
Drazkiewicz, Elżbieta (2020) International Dreams. The art of managing foreign aid. London: Berghahn. [Details]
 
Year
Publication
2018
'Anthropology for and in Troubled Times - Interview'
Drazkiewicz, Elzbieta & Holmes, Douglas (2018) 'Anthropology for and in Troubled Times - Interview'. Irish Journal of Anthropology, :116-122 [IR Link] [Details]
2017
'Humanitarian Developers and Neutrality in Foreign Aid: shifting contexts, shifting meanings – examples from South Sudan'
Elzbieta Drazkiewicz-Grodzicka (2017) 'Humanitarian Developers and Neutrality in Foreign Aid: shifting contexts, shifting meanings – examples from South Sudan'. Focaal, 77 [IR Link] [Details]
2017
'Work in Crises: managing fantasies about distant locations, managing aid workers'
Drazkiewicz-Grodzicka, Elzbieta (2017) 'Work in Crises: managing fantasies about distant locations, managing aid workers'. Social and Cultural Geography, [DOI] [IR Link] [Details]
2016
'"A Passion for Anthropology" Interview'
Elzbieta Drazkiewicz-Grodzicka and Arthur Kleinman (2016) '"A Passion for Anthropology" Interview'. Irish Journal of Anthropology, :109-114 [IR Link] [Details]
2016
'State Bureaucrats' and Those NGO People': Promoting the idea of civil society, hindering the state'
Drazkiewicz-Grodzicka, E (2016) 'State Bureaucrats' and Those NGO People': Promoting the idea of civil society, hindering the state'. Critique of Anthropology, 36 :341-362 [DOI] [IR Link] [Details]
2015
'On the EASA and Anthropology in Europe today – Interview'
Elzbieta Drazkiewicz-Grodzicka and Thomas Hylland Eriksen (2015) 'On the EASA and Anthropology in Europe today – Interview'. Irish Journal of Anthropology, :77-84 [IR Link] [Details]
2013
'From Recipient to Donor: the case of Polish developmental cooperation'
Elzbieta Drazkiewicz-Grodzicka (2013) 'From Recipient to Donor: the case of Polish developmental cooperation'. Human Organization, 72 (1):65-75 [IR Link] [Details]
2008
'To The West Through the East and Back: Polish developmental challenges'
Ela Drazkiewicz (2008) 'To The West Through the East and Back: Polish developmental challenges'. Afryka, Azja, Ameryka Łacińska: studia i materiały, 85 :3-30 [Details]
 
Year
Publication
2020
'Trust and the Repeal the 8th Campaign'
Drazkiewicz, Elżbieta; Mhordha, Maire Ni (2020) 'Trust and the Repeal the 8th Campaign' In: Brone, Kath, Calkin, Sydney (eds). After Repeal: Reflections and Futures. London: Zed Books. [Details]
2015
'Solidarity, Democracy, Development": Polish attempts in defining foreign aid'
Elzbieta Drazkiewicz-Grodzicka (2015) 'Solidarity, Democracy, Development": Polish attempts in defining foreign aid' In: Simon Lightfoot and Ondrej Horký-Hluchán (eds). Development Cooperation of the 'New' EU Member States: Beyond Europeanization. London: Palgrave MacMillan. [Details]
Year
Publication
2018
Legacies of Socialist Solidarity: East Germany in Mozambique - Book Review.
Ela Drazkiewicz (2018) Legacies of Socialist Solidarity: East Germany in Mozambique - Book Review. Book Review [DOI] [Details]
Year
Publication
2020
'Gossip in the Aid Industry'
Ela Drazkiewicz (2020) 'Gossip in the Aid Industry' Anthropology News, 61 (1) . [DOI] [Details]
Year
Publication
2018
Learning to be Irish.
Ela Drazkiewicz (2018) Learning to be Irish. Online Multimedia [Details]
Year
Publication
2008
Official Development Assistance in the Visegrad Countries.
Drazkiewicz, Elzbieta (2008) Official Development Assistance in the Visegrad Countries. Polish Green Network, Szczecin. [Details]
Year
Publication
2018
The impact of Religion: Interdisciplinary Conference.
Ela Drazkiewicz (2018) The impact of Religion: Interdisciplinary Conference. [Oral Presentation], A conflict over Catholic Schools in Ireland: anthropological perspective, Uppsala University, Sweden [Details]
2017
The Global South on the Move: Transforming Capitalism, Knowledge and Ecologies,.
Ela Drazkiewicz (2017) The Global South on the Move: Transforming Capitalism, Knowledge and Ecologies,. [Invited Oral Presentation], Decentering Europe: Not only from the South but also from the East and from the North, Roundtable, University of Cologne [Details]
2016
Seminar Series.
Ela Drazkiewicz (2016) Seminar Series. [Invited Lecture], "State Bureaucrats" and "Those NGO People": Promoting the idea of civil society, hindering the state, Lund University, Centre for European Studies, Sweden [Details]
2016
The Irish Association of Russian, Central and East European Studies.
Ela Drazkiewicz (2016) The Irish Association of Russian, Central and East European Studies. [Conferences hosted], Annual Conference, Maynooth, Ireland [Details]
2016
The Domestic Dimensions of Development Cooperation.
Ela Drazkiewicz (2016) The Domestic Dimensions of Development Cooperation. [Oral Presentation], Global Education: Discovering Africa for Polish Aid, Institute of Development Policy and Management, Antwerp, Belgium [Details]
2015
Anthropological Association of Ireland Conference.
Ela Drazkiewicz (2015) Anthropological Association of Ireland Conference. [Oral Presentation], Sharing transition experiences: struggling with civil-society in Poland and South Sudan, Cork, Ireland, [Details]
2015
Cold War Economics: the theory and practice of Development in Historical Perspective,.
Ela Drazkiewicz (2015) Cold War Economics: the theory and practice of Development in Historical Perspective,. [Invited Oral Presentation], Cold War, Hot Deals: Polish aid to decolonising world at the time of the Cold War,, London School of Economics, UK [Details]
2014
ASEES.
Ela Drazkiewicz (2014) ASEES. [Oral Presentation], Polish aid to the decolonizing world during the Cold War: political machinery, or an avant-garde lifestyle for Polish intellectual elites?, San Antonio, USA [Details]
2014
Gates Trust Fellows and Alumni Association Meeting.
Ela Drazkiewicz (2014) Gates Trust Fellows and Alumni Association Meeting. [Invited Lecture], Neutrality in Foreign Aid, Cambridge University, UK [Details]
2014
Personal Cooperation in the History of Development Work, 1960-1990 Workshop.
Ela Drazkiewicz (2014) Personal Cooperation in the History of Development Work, 1960-1990 Workshop. [Oral Presentation], Polish Aid in the COMECON period, Institut für Wirtschafts- und Sozialgeschichte, Universität Wien, Austria, [Details]
2014
EASA, Anthropology of International Governance Network.
Ela Drazkiewicz (2014) EASA, Anthropology of International Governance Network. [Chaired Session], The changing landscape of the global political economy and foreign aid: has the Cold War ended?, Tallinn University, Estonia [Details]
2014
IUAES 2014 Congress,.
Ela Drazkiewicz (2014) IUAES 2014 Congress,. [Oral Presentation], Maneuvering between South Sudan, Belarus, Poland, Russia and Nauru: moving between academic and non-academic jobs, while making sense of development, Chiba, Japan [Details]
2014
ASEES, Annual Conference.
Ela Drazkiewicz (2014) ASEES, Annual Conference. [Chaired Session], The changing landscape of development assistance and foreign aid: Is the Cold War really over?, San Antonio, USA [Details]
2014
IUAES Congress.
Ela Drazkiewicz (2014) IUAES Congress. [Chaired Session], Bounded field sites, mobile concepts, flexible anthropologists, Chiba, Japan [Details]
2013
The future direction of central and eastern European development policy- Finding a common role in a post-MDG world,.
Ela Drazkiewicz (2013) The future direction of central and eastern European development policy- Finding a common role in a post-MDG world,. [Oral Presentation], Building Polish Development Assistance, Building Civil Society,, Austrian Research Foundation for International Development & EADI, Vienna, Austria [Details]
2013
Polish Anthropological Congress.
Ela Drazkiewicz (2013) Polish Anthropological Congress. [Invited Oral Presentation], Anthropology in Public Space, Warsaw, Poland [Details]
2012
EASA Conference.
Ela Drazkiewicz (2012) EASA Conference. [Chaired Session], The anthropology of emerging donors and the uncertainty of developmental futures, Nanterre University, Paris, France [Details]
Introduction to Anthropology
Anthropology of Organisations
Research Ethics and Methods
Anthropology of Conspiracy Theories
Economic Anthropology
Anthropology of Development and Humanitarianism