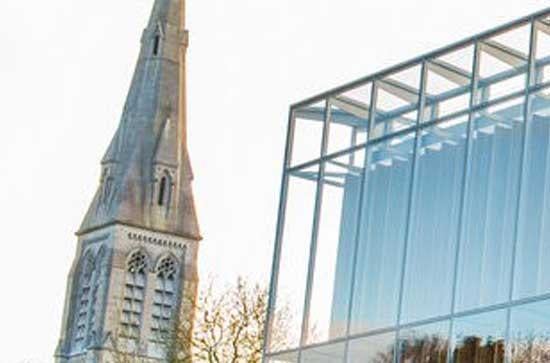 Postdoc Research Fellow
Rhetoric House
2
16
(01) 708 4566
Oludunsin holds a Bachelor of Science degree in Geography from Obafemi Awolowo University, Ile-Ife, Nigeria (2008) and an Erasmus Mundus Master of Science in Geoinformation Science and Earth Observation for Environmental Modelling and Management (GEM) from Lund University, Sweden and ITC, University of Twente, Netherlands (2012). After one year of compulsory national service for all Nigerian graduates, he worked with Lime Associates in Nigeria as a researcher in 2010. He also worked as a volunteer researcher with his MSc. thesis supervisor (Alexey Voinov) after the completion of his MSc. program at the ITC, University of Twente, the Netherlands in 2012.

Oludunsin did his Doctorate degree at the University of Potsdam and the Leibniz Center for Agricultural Landscape Research (ZALF), Muencheberg, Germany, in the frame of the EU Marie Curie Innovative Training Network (ITN) CASTLE (Careers for Sustainability Excellence).

Oludunsin's research interest and previous research experiences are in the field of Land cover/use issues, bioenergy potential assessments, remote sensing and GIS (Geographical Information Systems), Strategic Environmental Assessment (SEA), Sustainability Assessments, Sustainability Impact Assessment (SIA), Participatory research, Energy efficiency assessments, and Life Cycle Assessments (LCA).

Oludunsin has had postdoctoral research experience in health impact assessment. This was within the frame of the green and blue infrastructure and human health (GBI-Health) project. The GBI-health project is sponsored by the Irish Environmental Protection Agency (EPA) and the Health Services Executive. The objective of the project was to assess the effects of green and blue Infrastructures on human health, using a Health-led approach.

Oludunsin is currently a grantholder of the prestigious AXA Global Research Fund Future Research Leader Fellowship in Energy Transition, under the call 'Towards a fair, efficient and sustainable energy transition'. The objective of his individual project titled " Assessing the energy and climate change mitigation potential of organic wastes and wastelands in Sub-Saharan Africa-ATECPA" is to devise methodologies for, and assess the energy and climate change mitigation potential of organic wastes and wastelands in Sub-Saharan Africa, using Nigeria as a case study. He will be collaborating on this project with research institutes and Universities in Nigeria, Austria, Germany and Australia.

Land cover/use issues
Bioenergy potential assessments
Remote sensing
Geographical Information Systems (GIS)
Strategic Environmental Assessment (SEA)
Sustainability Assessments
Sustainability Impact Assessment (SIA)
Participatory research
Energy efficiency assessments
Health Impact Assessment
Life Cycle Assessments (LCA)
Green and blue infrastructure and spaces





 
Year
Publication
2014
'Detecting logging roads and clearcuts with TerraSAR and RADARSAT'
Ogbodo, J. A., Egbuche, C. T., Arodudu, O. T. (2014) 'Detecting logging roads and clearcuts with TerraSAR and RADARSAT' In: Lac, S., McHenry, M. P (eds). Climate change and forest ecosystems. Hauppauge, NY: Nova Science Publishers. [Details]
 
Year
Publication
2017
'Bioenergy from Low-Intensity Agricultural Systems: An Energy Efficiency Analysis'
Arodudu, O;Helming, K;Wiggering, H;Voinov, A (2017) 'Bioenergy from Low-Intensity Agricultural Systems: An Energy Efficiency Analysis'. Energies, 10 [DOI] [IR Link] [Details]
2017
'Integrating agronomic factors into energy efficiency assessment of agro-bioenergy production - A case study of ethanol and biogas production from maize feedstock'
Arodudu, OT;Helming, K;Voinov, A;Wiggering, H (2017) 'Integrating agronomic factors into energy efficiency assessment of agro-bioenergy production - A case study of ethanol and biogas production from maize feedstock'. Applied Energy, 198 :426-439 [DOI] [IR Link] [Details]
2015
'Where to produce rapeseed biodiesel and why? Mapping European rapeseed energy efficiency'
van Duren, I;Voinov, A;Arodudu, O;Firrisa, MT (2015) 'Where to produce rapeseed biodiesel and why? Mapping European rapeseed energy efficiency'. Renewable Energy, 74 :49-59 [DOI] [IR Link] [Details]
2015
'Estimating the potential of roadside vegetation for bioenergy production'
Voinov, A;Arodudu, O;van Duren, I;Morales, J;Qin, L (2015) 'Estimating the potential of roadside vegetation for bioenergy production'. Journal of Cleaner Production, 102 :213-225 [DOI] [IR Link] [Details]
2014
'Exploring bioenergy potentials of built-up areas based on NEG-EROEI indicators'
Arodudu, O;Ibrahim, E;Voinov, A;van Duren, I (2014) 'Exploring bioenergy potentials of built-up areas based on NEG-EROEI indicators'. Ecological Indicators, 47 :67-79 [DOI] [IR Link] [Details]
2013
'Assessing bioenergy potential in rural areas - A NEG-EROEI approach'
Arodudu, O;Voinov, A;van Duren, I (2013) 'Assessing bioenergy potential in rural areas - A NEG-EROEI approach'. Biomass and Bioenergy, 58 :350-364 [DOI] [IR Link] [Details]
Year
Publication
2013
RS and GIS for City's environmental intelligence and precision planning
Arodudu O.T (2013) RS and GIS for City's environmental intelligence and precision planning . In: Carmella Pfaffenbach & Christoph Schneider eds. City 2020+ Conference Aachen, Germany, , 18-APR-12 - 20-APR-12 , pp.13-34 [Details]
2012
Assessing bioenergy potentials in rural landscapes
Arodudu O.T, Voinov A., van Duren I. (2012) Assessing bioenergy potentials in rural landscapes 32nd Annual Conference of the International Association for Impact Assessment, Porto, Portugal [Details]
Year
Publication
2017
Green-Blue Infrastructures: A Health-Led Approach.
Arodudu, O.T., Foley, R., Brennan, M., Mills, G., Bradley, M., Ningal, T. (2017) Green-Blue Infrastructures: A Health-Led Approach. [Oral Presentation], 17th Medical Geography International Symposium, Angers, France [Details]
2018
Health Data within the Irish Statistical System: Identifying new sources and geographies.
Arodudu, O.T., Brennan, M., Mills, G., Ningal, T., Bradley, M., Foley, R. (2018) Health Data within the Irish Statistical System: Identifying new sources and geographies. [Oral Presentation], 50th Conference of Irish Geographers, Maynooth, Ireland [Details]
2018
Towards a more holistic framework for a health-led approach at the green and blue infrastructure and human health interface.
Arodudu, O.T., Foley, R., Brennan, M., Mills, G., Bradley, M., Ningal, T. (2018) Towards a more holistic framework for a health-led approach at the green and blue infrastructure and human health interface. [Oral Presentation], US IALE (International Association of Landscape Ecology) Annual Meeting, Chicago, Illinois, USA [Details]
2019
Towards a more holistic framework for a health-led approach at the green and blue infrastructure and human health interface-Case study of Ireland.
Arodudu, O.T., Foley, R., Brennan, M., Mills, G., Bradley, M., Ningal,T. (2019) Towards a more holistic framework for a health-led approach at the green and blue infrastructure and human health interface-Case study of Ireland. [Oral Presentation], IALE (International Association of Landscape Ecology) World Congress, Milano, Italy [Details]
2019
Synergies between Ecological Restoration and Energy Production- A Case of Bioenergy and Climate Change Mitigation Potential of Arid Wastelands in Northern Nigeria.
Arodudu O.T (2019) Synergies between Ecological Restoration and Energy Production- A Case of Bioenergy and Climate Change Mitigation Potential of Arid Wastelands in Northern Nigeria. [Oral Presentation], IALE (International Association of Landscape Ecology) World Congress, Milano, Italy [Details]
2019
Synergies between Ecological Restoration and Energy Production- A Case of Bioenergy and Climate Change Mitigation Potential of Arid Wastelands in Northern Nigeria.
Arodudu O.T (2019) Synergies between Ecological Restoration and Energy Production- A Case of Bioenergy and Climate Change Mitigation Potential of Arid Wastelands in Northern Nigeria. [Oral Presentation], US IALE (International Association of Landscape Ecology) Annual Meeting, Fort Collins, Colorado, United States [Details]
2018
The impact of agricultural production systems on the energy efficiency of agro-bioenergy systems.
Arodudu O.T (2018) The impact of agricultural production systems on the energy efficiency of agro-bioenergy systems. [Oral Presentation], Annual meeting of the International Society of Biophysical Economics, Aurora, New York, United States [Details]
2017
Green and Blue Infrastructure: A Health led approach.
Oludunsin Arodudu, Ronan Foley, Michael Brennan, Gerald Mills, Tine Ningal, Malachy Bradley (2017) Green and Blue Infrastructure: A Health led approach. [Oral Presentation], Conference of Irish Geographers, Cork, Ireland [Details]
2017
Assessing the sustainability of using agricultural biomass flows for bioenergy.
Arodudu O.T (2017) Assessing the sustainability of using agricultural biomass flows for bioenergy. [Oral Presentation], World Sustainable Energy Days (WSED) Conference, Wels, Austria [Details]
2016
Spatio-temporal assessment of agro-bioenergy systems-a Human appropriation of net primary production (HANPP) approach.
Arodudu, O. T., Helming, K., Wiggering, H., Erb, K.H, Voinov, A.A. (2016) Spatio-temporal assessment of agro-bioenergy systems-a Human appropriation of net primary production (HANPP) approach. [Oral Presentation], US IALE (International Association of Landscape Ecology) Annual Meeting, Asheville, North Carolina, United States [Details]
2015
Applying HANPP for sustainability assessment of agro-bioenergy ecosystem services.
Arodudu, O. T., Helming, K., Erb, K.H, Voinov, A.A., Wiggering, H. (2015) Applying HANPP for sustainability assessment of agro-bioenergy ecosystem services. [Oral Presentation], 9th IALE (International Association of Landscape Ecology) World Congress, Portland, Oregon, USA [Details]
2015
Sustainability assessment of agro-bioenergy land use: Industrial agriculture vs. Ecological Agriculture.
Arodudu, O. T., Helming, K., Wiggering, H., Voinov, A.A. (2015) Sustainability assessment of agro-bioenergy land use: Industrial agriculture vs. Ecological Agriculture. [Oral Presentation], CASTLE Conference, Barcelona, Spain [Details]
2015
Reconstructing greenhouse gas balance indicators for agricultural bioenergy production.
Arodudu, O. T., Helming, K (2015) Reconstructing greenhouse gas balance indicators for agricultural bioenergy production. [Oral Presentation], The 5th World Sustainability Forum (WSF) 7–9 September 2015,, Basel, Switzerland [Details]
2015
Reconstructing energy efficiency of bioenergy from arable land.
Arodudu, O. T., Helming, K., Wiggering, H., Voinov, A.A. (2015) Reconstructing energy efficiency of bioenergy from arable land. [Oral Presentation], Joint Biennial Conference of the Canadian Society of Ecological Economics and the United States Society of Ecological Economics (CANSEE/USSEE), Vancouver, Canada [Details]
2015
Sustainability assessment framework for agro-bioenergy land use.
Arodudu O.T (2015) Sustainability assessment framework for agro-bioenergy land use. [Oral Presentation], CASTLE Conference, Barcelona, Spain [Details]
2012
Land Characterization for City's environmental intelligence.
Arodudu O.T (2012) Land Characterization for City's environmental intelligence. [Oral Presentation], Workshop on Visualization Technologies to Support Research on Human–Environment Interactions, National Socio-Environmental Synthesis Center Annapolis, Maryland, United States [Details]
Year
Publication
2018
Green-Blue Infrastructures: A Health-Led Approach.
Foley, R., Brennan, M., Arodudu, O., Mills, G., Ningal, T., Bradley M (2018) Green-Blue Infrastructures: A Health-Led Approach. Environmental Protection Agency, Wexford. [Details]
Year
Publication
2017
Towards a more holistic sustainability assessment framework for agro-bioenergy systems - A review.
Arodudu, O;Helming, K;Wiggering, H;Voinov, A (2017) Towards a more holistic sustainability assessment framework for agro-bioenergy systems - A review. NEW YORK: Reviews [DOI] [Details]
| | Year | Title | Awarding Body |
| --- | --- | --- | --- |
| | 2013 | EU Marie Curie CASTLE (Careers in Sustainability Excellence) Innovative Training Network (ITN) Doctoral Fellowship | European Commission |
| | 2013 | IAIA Top 30 Under 30 Wall | International Association for Impact Assessment |
| | 2008 | Best Final Year Dissertation, Department of Geography, Obafemi Awolowo, University, Ile-Ife, Nigeria | Obafemi Awolowo University, Ile-Ife, Nigeria |
| | 2012 | SESYNC Travel Grant | National Socio-Environmental Synthesis Center Annapolis, Maryland, U.S.A |
| | 2015 | Young Scientist Summer Program (YSSP) Fellowship | International Institute of Applied System Analysis (IIASA), Laxenburg, Austria |
| | 2015 | US IALE Foreign Scholar Travel Award | International Association of Landscape Ecology |
| | 2015 | NASA/MSU Professional Enhancement Award | National Aeronautics and Space Administration and the Michigan State University |
| | 2015 | USSEE Bursary Support | Canadian Society of Ecological Economics and the United States Society of Ecological Economics (CANSEE/USSEE) |
| | 2016 | US IALE Travel Award | United States-International Association of Landscape Ecology (US-IALE) |
| | 2017 | World Sustainable Energy Days (WSED) Conference Grant | World Sustainable Energy Days (WSED), Wels, Austria |
Professional Associations
| | Association | Function | From / To |
| --- | --- | --- | --- |
| | International Association of Impact Assessment (IAIA) | Member | / |
| | International Society of Industrial Ecology (ISIE) | Member | / |
| | Ecosystem Services Partnership (ESP) | Member | / |
| | International Society for Photogrammetry and Remote Sensing and (ISPRS) | Member | / |
| | International Association of Landscape Ecology (IALE) | Member | / |
| | Society for Toxicology and Environmental Chemistry (SETAC) | Member | / |
| | International Society of Ecological Economics (ISEE) | Member | / |
| | Employer | Position | From / To |
| --- | --- | --- | --- |
| | Maynooth University | Post Doctoral Researcher | / |
| | University of Twente, Netherlands | Volunteer Researcher | / |
| | Leibniz Center for Agricultural Landscape Research | Doctoral Researcher | / |
| | Lime Associates | Research Associate | / |
| | Year | Institution | Qualification | Subject |
| --- | --- | --- | --- | --- |
| | 2012 | Lund University, Sweden | Master of Science (MSc.) | Geoinformation Science and Earth Observation fro Environmental Modelling and Management (GEM) |
| | 2012 | ITC, University of Twente | Master of Science (MSc.) | Geoinformation Science and Earth Observation fro Environmental Modelling and Management (GEM) |
| | 2017 | Potsdam University, Germany | Doctor of Natural Science (Dr. rer. nat) | Geoecology |
| | 2008 | Obafemi Awolowo University, Ile-Ife, Nigeria | Bachelor of Science (BSc.) | Geography |
| | Language | Reading | Writing | Speaking |
| --- | --- | --- | --- | --- |
| | English | Fluent | Fluent | Fluent |
| | Journal | Role |
| --- | --- | --- |
| | Ecological Indicators | Reviewer |
| | Renewable And Sustainable Energy Reviews | Reviewer |
| | Applied Energy | Reviewer |
| | Resources, Conservation And Recyclcing | Reviewer |
| | Description |
| --- | --- |
| | Note taking during Conference Sessions |
| | Taking notes at Stakeholder sessions and reporting to the Conference |
Remote sensing and GIS (Geographic Information Systems)
Participatory impact assessment
Ecosystem services
Sustainable bioenergy systems
Life cycle thinking concept
Life cycle assessment (LCA)






|   | Name | Role / Description | Country |
| --- | --- | --- | --- |
| | University College Dublin | Provision of remote sensing data | IRELAND |
| | Eastern and Midland Regional Assembly | Interface between EMRA and the Project | IRELAND |