Why Study Economics?
Economics graduates have the skills to become key players in business and in public policy with wide career choices.

Bryan Coyne
Lecturer Trinity College Dublin and I.T. Sligo
BA in Finance and Economics in 2013, Masters in Economics in 2014, PhD in Economics 2021

Yvonne Hayden
Statistician, Central Statistics Office
BA Economics and German (2016) MA Economics (2017)

Dr. Adele Whelan
Research Officer, ESRI
BA in Economics Music and Mathematics, MA in Economics and PhD in Economics
CATHAL COFFEY

Economic and Social Research Institute (ESRI)
BA Philosophy, Politics and Economics (2018) and MSc Economics (2019)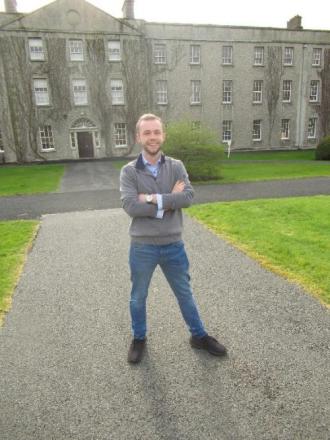 "Deciding to study in Maynooth was one of the best decisions I've ever taken.
The friendships I've made and the knowledge I've gained will carry me forward
for years to come. Going to MU gave me the chance to learn from expert academics
in a friendly environment. The people there are fantastic – they take a genuine interest
in their students and were always helpful & supportive. I thoroughly enjoyed my time in MU
and I would recommend studying there to anyone. Studying in Maynooth will broaden
your mind and your horizons, personal and professional."
HANNAH ORTEGA MCCORMACK
Transfer Agency Specialist, State Street
BA Double Major in Economics and Spanish (2018)
The Bachelor of Arts in Economics and Spanish was both challenging and rewarding.
The lecturers are approachable and always offer support. It is thanks to this BA from
Maynooth University that I am now working at State Street as a Transfer Agency Specialist.
DARRAGH GAULE
BA International Finance and Economics (2018)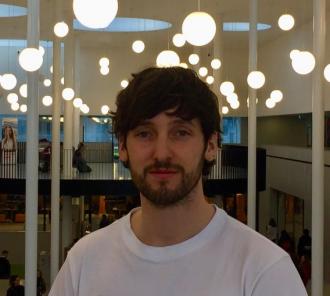 "I am currently studying at the University of Amsterdam doing a Master's degree
in Quantitative Finance. My time at Maynooth University allowed me to build a solid
understanding of the fundamentals needed to progress my learning. I would strongly recommend
the BA International Finance and Economics as it provided me with both strong theoretical
and quantitative knowledge."
KILLIAN MCMANUS
Partner/Interim CRO, SaltPay
BA Economics and Business (2018)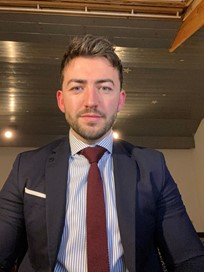 "The experience and education I received during my time at Maynooth has led to fantastic opportunities with the Central Bank of Ireland, Interactive Brokers and now at SaltPay. The belief shown in me and the support in my development has paved the way for me to take brave decisions and exceed in taking control and ownership of my career and progress through the ranks rapidly. Maynooth University helped me to engage with my entrepreneurial spirit and encouraged me to be analytical and to be a calculated risk-taker, traits that have created the individual that has been trusted by international institutions in positions of leadership. I work in a widely diverse organisation that mirrors the community I was fortunate enough to learn with in Maynooth. I look forward to growing together in a strategic alliance with Maynooth University into the future so more students can experience a simile career trajectory."
SHAUN MCDONNELL
Economist | Goodbody Stockbrokers
MSc Economics (2019) and BA Economics and International Development (2018)
"Studying my BA and MSc at Maynooth University allowed me to realise my full potential.
Having not studied economics at Leaving Certificate, I was awarded the Denis Conniffe prize
for 1st place in undergraduate Econometrics thanks to the extensive support offered by the department.
The faculty in the department always had an extraordinary willingness to help me in reaching my goals,
and in return for hard work and determination, they opened up a multitude of opportunities
for both during and after my time there."