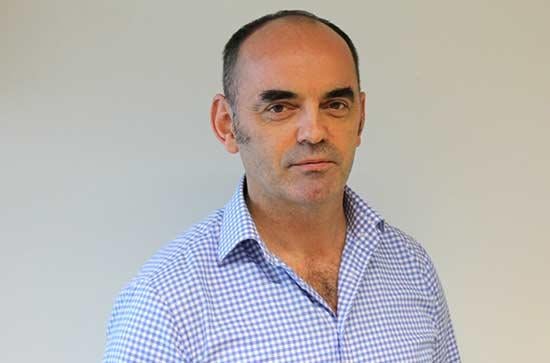 Tim
has more than twenty-five years R&D experience in Earth Observation science and Decision Support Platforms, specialising in a number of research areas including;
Earth Observation: Satellite, Airborne & Terrestrial Mapping Systems
Unmanned Aircraft Systems (UAS) - Drones
Geospatial Web & Mobile Services
Spatial Decision Support (Cloud-based) Platforms
He has led (PI/Co-PI) more than twenty-five externally funded research projects, carries out PhDs/MSc supervision and
spun-out
two University companies over his past twelve years at Maynooth.
He currently leads a team of five researchers, engaged in six R&D projects based across Marine, Transport, Agriculture, Forestry, Environment, Emergency Management sectors. He provides RTDI support to a number of
start-up
ventures based around geospatial science & technology including; Earth Observation, Mobile Mapping, Decision Support and Drones. He is also the Irish National delegate for
Copernicus
in Brussels.
Current Research projects as Principal or Co-Principal Investigator
ERA-NET GrassQ - Precision Agriculture
CEF funded ITS Project TN_ITS Spatial data Pilot Platform
European CEDR funded ESReT - Road Safety Risk Modelling
Funded Investigator SFI Geoscience Centre iCRAG - Marine Monitoring platform
Forestry Inventory using Satellite and Airborne Remote Sensing

Spinouts, Commercialisation & Innovation

 
Year
Publication
2009
'Issues in Laser Scanning'
Heritage, George and Large, Andy (2009) 'Issues in Laser Scanning' In: Laser scanning for the environmental sciences. UK: Wiley-Blackwell. [Details]
2009
'Space and Time Changes in Neighborhood Recovery after a Disaster Using a Spatial Video Acquisition System'
Curtis, A., Mills, J.W., McCarthy, T., Fotheringham, A.S. and Fagan, W. (2009) 'Space and Time Changes in Neighborhood Recovery after a Disaster Using a Spatial Video Acquisition System' In: Urban Disasters and Geotechnologies. Springer. [Details]
 
Year
Publication
2017
'Sensor Pods: Multi-Resolution Surveys from a Light Aircraft'
Cahalane C, Walsh D, Magee A, Mannion S, Lewis P and McCarthy T. (2017) 'Sensor Pods: Multi-Resolution Surveys from a Light Aircraft'. Inventions, 2 (1) [DOI] [IR Link] [Details]
2017
'The Potential of Active Contour Models in Extracting Road Edges from Mobile Laser Scanning Data'
Kumar, P., Lewis, P., McCarthy T (2017) 'The Potential of Active Contour Models in Extracting Road Edges from Mobile Laser Scanning Data'. Infrastructures, 2 (3) [DOI] [IR Link] [Details]
2016
'Snake Energy Analysis and Result Validation for a Mobile Laser Scanning Data-Based Automated Road Edge Extraction Algorithm'
Kumar, Pankaj; Lewis, Paul; McElhinney, Conor P; Boguslawski, Pawel; McCarthy, Tim; (2016) 'Snake Energy Analysis and Result Validation for a Mobile Laser Scanning Data-Based Automated Road Edge Extraction Algorithm'. IEEE Journal of Selected Topics in Applied Earth Observations and Remote Sensing, [IR Link] [Details]
2016
'Combining Remote Temperature Sensing with in-Situ Sensing to Track Marine/Freshwater Mixing Dynamics'
McCaul M, Barland J, Cleary J, Cahalane C, McCarthy T and Diamond D (2016) 'Combining Remote Temperature Sensing with in-Situ Sensing to Track Marine/Freshwater Mixing Dynamics'. Sensors, 16 (1402) [DOI] [IR Link] [Details]
2016
'Developing a road safety review tool to identify design standard and safety deficits on high risk road sections'
Weekley, Jill and Barrell, John and McCarthy, Tim (2016) 'Developing a road safety review tool to identify design standard and safety deficits on high risk road sections'. Transportation Research Procedia, 14 :4130-4139 [IR Link] [Details]
2015
'Optimising Mobile Mapping System Laser Scanner Orientation'
Cahalane, Conor and Lewis, Paul and McElhinney, Conor P and McCarthy, Timothy (2015) 'Optimising Mobile Mapping System Laser Scanner Orientation'. ISPRS International Journal of Geo-Information, 4 (1):302-319 [IR Link] [Details]
2014
'Automated road markings extraction from mobile laser scanning data'
Kumar, Pankaj and McElhinney, Conor and Lewis, Paul and Timothy, McCarthy (2014) 'Automated road markings extraction from mobile laser scanning data'. International Journal of Applied Earth Observation and Geoinformation, 32 :125-137 [IR Link] [Details]
2014
'Calculation of target-specific point distribution for 2D mobile laser scanners'
Cahalane, Conor and McElhinney, Conor P and Lewis, Paul and McCarthy, Tim (2014) 'Calculation of target-specific point distribution for 2D mobile laser scanners'. Sensors, 14 (6):9471-9488 [IR Link] [Details]
2014
'Development of a geographic information system-based decision support toolset to assess the feasibility of on-site wastewater treatment and disposal options in low permeability subsoils'
Dubber, Donata and Pilla, Francesco and Smyth, David and Qazi, Nadeem and McCarthy, Tim and Gill, Laurence W. (2014) 'Development of a geographic information system-based decision support toolset to assess the feasibility of on-site wastewater treatment and disposal options in low permeability subsoils'. Water Science Technology, 70 (3):464-471 [Details]
2014
'MIMIC: An innovative methodology for determining mobile laser scanning system point density'
Cahalane, Conor and McElhinney, Conor P and Lewis, Paul and McCarthy, Timothy (2014) 'MIMIC: An innovative methodology for determining mobile laser scanning system point density'. Remote Sensing, 6 (9):7857-7877 [IR Link] [Details]
2013
'An automated algorithm for extracting road edges from terrestrial mobile LiDAR data'
Kumar, Pankaj and McElhinney, Conor P and Lewis, Paul and McCarthy, Timothy (2013) 'An automated algorithm for extracting road edges from terrestrial mobile LiDAR data'. ISPRS journal of photogrammetry and remote sensing, 85 :44-55 [IR Link] [Details]
2013
'Portable X-ray fluorescence as a rapid technique for surveying elemental distributions in soil'
Radu, Tanja and Gallagher, Simon and Byrne, Brian and Harris, Paul and Coveney, Seamus and McCarron, Stephen and McCarthy, Tim and Diamond, Dermot (2013) 'Portable X-ray fluorescence as a rapid technique for surveying elemental distributions in soil'. Spectroscopy Letters, 46 (7):516-526 [IR Link] [Details]
2010
'Mobile Mapping System LiDAR Data Framework'
Lewis, P and McElhinney, C and Sch\"on, B and Mc Carthy, T (2010) 'Mobile Mapping System LiDAR Data Framework'. International Archives of the Photogrammetry, Remote Sensing and Spatial Information Sciences, [IR Link] [Details]
2010
'Space and time changes in neighborhood recovery after a disaster using a spatial video acquisition system'
Curtis, Andrew J and Mills, Jacqueline W and McCarthy, Timothy and Fotheringham, A Stewart and Fagan, William F (2010) 'Space and time changes in neighborhood recovery after a disaster using a spatial video acquisition system'. Geospatial Techniques in Urban Hazard and Disaster Analysis, :373-392 [Details]
2010
'Initial results from european road safety inspection (eursi) mobile mapping project'
Mccarthy, T and Maynooth, N and Mcelhinney, C and Cahalane, C and Kumar, P (2010) 'Initial results from european road safety inspection (eursi) mobile mapping project'. Proceedings of ISPRS CRIMT, Newcastle, [Details]
2010
'Dual-scale validation of a medium-resolution coastal DEM with terrestrial LiDAR DSM and GPS'
Coveney, Seamus and Fotheringham, A Stewart and Charlton, Martin and McCarthy, Timothy (2010) 'Dual-scale validation of a medium-resolution coastal DEM with terrestrial LiDAR DSM and GPS'. Computers \& Geosciences, 36 (4):489-499 [IR Link] [Details]
2010
'Dual-scale validation of a medium-resolution coastal DEM with terrestrial LiDAR DSM and GPS'
Coveney S, Fotheringham A S, Charlton M and McCarthy T (2010) 'Dual-scale validation of a medium-resolution coastal DEM with terrestrial LiDAR DSM and GPS'. COMPUTERS & GEOSCIENCES, 36 :489-499 [IR Link] [Details]
2009
'3 Issues in Laser Scanning'
CHARLTON, MARTIN E and COVENEY, SEAMUS J and MCCARTHY, TIMOTHY (2009) '3 Issues in Laser Scanning'. Laser Scanning for the Environmental Sciences, [Details]
2008
'Linear feature extraction of buildings from terrestrial LIDAR data with morphological techniques'
Zheng, J. and Mccarthy, T. and Fotheringham, A. S. and P, Lao (2008) 'Linear feature extraction of buildings from terrestrial LIDAR data with morphological techniques'. International Archives of the Photogrammetry Remote Sensing and Spatial Information Science, 37 (part B1):241-244 [IR Link] [Details]
2008
'Integration of dynamic LiDAR and image sensor data for route corridor mapping'
Mccarthy, Timothy and Zheng, Jianghua and Fotheringham, AS (2008) 'Integration of dynamic LiDAR and image sensor data for route corridor mapping'. The International Archives of the Photogrammetry, Remote Sensing and Spatial Information Services, 37 :1125-1130 [IR Link] [Details]
2008
'Integration of dynamic LiDAR and image sensor data for route corridor mapping'
McCarthy T., Zheng J. and Fotheringham A.S. (2008) 'Integration of dynamic LiDAR and image sensor data for route corridor mapping'. THE INTERNATIONAL ARCHIVES OF THE PHOTOGRAMMETRY, REMOTE SENSING AND SPATIAL INFORMATION SCIENCES, XXXVII :1125-1130 [IR Link] [Details]
2008
'Linear feature extraction of buildings from terrestrial LiDAR data with morphological techniques'
Zheng J., McCarthy T. and Fotheringham A. Stewart (2008) 'Linear feature extraction of buildings from terrestrial LiDAR data with morphological techniques'. THE INTERNATIONAL ARCHIVES OF THE PHOTOGRAMMETRY, REMOTE SENSING AND SPATIAL INFORMATION SCIENCES, XXXVII :241-244 [IR Link] [Details]
2007
'Compact Airborne Image Mapping System (CAIMS)'
McCarthy, T and Fotheringham, AS and O'Riain, G (2007) 'Compact Airborne Image Mapping System (CAIMS)'. The International Archives of the Photogrammetry, Remote Sensing and Spatial Information Sciences/, Padua, Italy, 36 :198-202 [IR Link] [Details]
2007
'Integration of LiDAR and Stereoscopic Imagery for Automated Route Corridor Inventory'
McCarthy T, Charlton M, Fotheringham A S, and O'Malley V. (2007) 'Integration of LiDAR and Stereoscopic Imagery for Automated Route Corridor Inventory'. THE INTERNATIONAL ARCHIVES OF THE PHOTOGRAMMETRY, REMOTE SENSING AND SPATIAL INFORMATION SCIENCES, XXXVI :203-209 [Details]
2007
'Understanding the geography of post-traumatic stress: An academic justification for using a spatial video acquisition system in the response to Hurricane Katrina'
A. Curtis, J. W. Mills, B. Kennedy, A.S. Fotheringham and T. McCarthy (2007) 'Understanding the geography of post-traumatic stress: An academic justification for using a spatial video acquisition system in the response to Hurricane Katrina'. Journal of Contingencies and Crisis Management, 15 :208-219 [Details]
2007
'Integration of LIDAR and stereoscopic imagery for route corridor surveying'
McCarthy, Tim and Fotheringham, Stewart and Charlton, Martin and Winstanley, Adam C and O'Malley, Vincent (2007) 'Integration of LIDAR and stereoscopic imagery for route corridor surveying'. Mobile Mapping Technology, 37 :1125-1130 [IR Link] [Details]
2007
'Compact Airborne Image Mapping System (CAIMS)'
McCarthy T., Fotheringham A. S. and Gearoid O'Rian (2007) 'Compact Airborne Image Mapping System (CAIMS)'. THE INTERNATIONAL ARCHIVES OF THE PHOTOGRAMMETRY, REMOTE SENSING AND SPATIAL INFORMATION SCIENCES, XXXVI :198-202 [IR Link] [Details]
2007
'Understanding the Geography of Post-Traumatic Stress: An Academic Justification for Using a Spatial Video Acquisition System in the Response to Hurricane Katrina'
Curtis, Andrew and Mills, Jacqueline W and Kennedy, Barrett and Fotheringham, Stewart and McCarthy, Timothy (2007) 'Understanding the Geography of Post-Traumatic Stress: An Academic Justification for Using a Spatial Video Acquisition System in the Response to Hurricane Katrina'. Journal of Contingencies and Crisis Management, 15 (4):208-219 [IR Link] [Details]
2003
'Constructing a geomorphological database of coastal change using GIS'
Raper, J and Livingstone, D and Bristow, C and McCarthy, T (2003) 'Constructing a geomorphological database of coastal change using GIS'. Coastal and Marine Geo-Information Systems, :399-413 [Details]
1999
'Integrating aerial videography and digital photography with terrain modelling: an application for coastal geomorphology'
Livingstone, David and Raper, Jonathan and McCarthy, Timothy (1999) 'Integrating aerial videography and digital photography with terrain modelling: an application for coastal geomorphology'. Geomorphology, 29 (1):77-92 [Details]
1998
'Georeferenced four-dimensional virtual environments: principles and applications'
Raper, J. F., & McCarthy, T. and Williams N (1998) 'Georeferenced four-dimensional virtual environments: principles and applications'. Computers, Environment and Urban Systems, 22 :529-539 [Details]
1998
'Georeferenced four-dimensional virtual environments: principles and applications'
Raper, J and McCarthy, T and Williams, N (1998) 'Georeferenced four-dimensional virtual environments: principles and applications'. Computers, environment and urban systems, 22 (6):529-539 [Details]
Year
Publication
2013
Towards a GIS-based decision support system on the amazon cloud for the modelling of domestic wastewater treatment solutions in Wexford, Ireland
Qazi, Nadeem and Smyth, David and McCarthy, Tim (2013) Towards a GIS-based decision support system on the amazon cloud for the modelling of domestic wastewater treatment solutions in Wexford, Ireland Computer Modelling and Simulation (UKSim), 2013 UKSim 15th International Conference on , pp.236-240 [IR Link] [Details]
2007
Software algorithm for decoding GPS from spatially encoded video
Lewis, P. and McCarthy, T. and Winstanley, Adam C. and Fotheringham, A.S (2007) Software algorithm for decoding GPS from spatially encoded video Geocomputation 2007 [IR Link] [Details]
2012
MIMIC: Mobile mapping point density calculator
Cahalane, Conor and McCarthy, Tim and McElhinney, Conor P (2012) MIMIC: Mobile mapping point density calculator Proceedings of the 3rd international conference on computing for geospatial research and applications [IR Link] [Details]
2012
Lidar data management pipeline; from spatial database population to web-application visualization
Lewis, Paul and Mc Elhinney, Conor P and McCarthy, Timothy (2012) Lidar data management pipeline; from spatial database population to web-application visualization Proceedings of the 3rd International Conference on Computing for Geospatial Research and Applications [IR Link] [Details]
2011
Mobile terrestrial LiDAR data-sets in a spatial database framework
McElhinney, Conor P and Lewis, Paul and McCarthy, Timothy (2011) Mobile terrestrial LiDAR data-sets in a spatial database framework Proceedings of the MMT11, the 7th International Symposium on Mobile Mapping Technology, Krakaw, Poland [IR Link] [Details]
2011
Calculating the effect of dual-axis scanner rotations and surface orientation on scan profiles
Cahalane, Conor and McElhinney, Conor P and McCarthy, Tim (2011) Calculating the effect of dual-axis scanner rotations and surface orientation on scan profiles Proceedings of the 7th International Symposium on Mobile Mapping Technology (MMT11), Krakaw, Poland [IR Link] [Details]
2010
Automated road extraction from terrestrial based mobile laser scanning system using the gvf snake model
Kumar, Pankaj and McCarthy, Tim and McElhinney, Conor P (2010) Automated road extraction from terrestrial based mobile laser scanning system using the gvf snake model Proceedings of the European Laser Mapping Forum (ELMF 2010), The Hague, The Netherlands [Details]
2010
Mobile mapping system performance: An analysis of the effect of laser scanner configuration and vehicle velocity on scan profiles
Cahalane, Conor and McElhinney, Conor P and McCarthy, Tim (2010) Mobile mapping system performance: An analysis of the effect of laser scanner configuration and vehicle velocity on scan profiles Proceedings of the European laser Mapping Forum (ELMF 2010), The Hague, The Netherlands [IR Link] [Details]
2010
European road safety inspection (EuRSI) research project
McCarthy, T and McElhinney, C (2010) European road safety inspection (EuRSI) research project European Transport Conference, 2010 [Details]
2010
Mobile mapping system performance-An initial investigation into the effect of vehicle speed on laser scan lines
Cahalane, C and McCarthy, T and McElhinney, CP (2010) Mobile mapping system performance-An initial investigation into the effect of vehicle speed on laser scan lines Remote Sensing \& Photogrammety Society Annual Conference-'From the sea-bed to the cloudtops [Details]
2010
Initial results from European Road Safety Inspection (EURSI) mobile mapping project
McElhinney, CP and Kumar, Pankaj and Cahalane, Conor and McCarthy, Timothy (2010) Initial results from European Road Safety Inspection (EURSI) mobile mapping project Proceedings of the ISPRS Commission V Technical Symposium, Newcastle, UK [IR Link] [Details]
2009
Extracting Localised Mobile Activity Patterns from Cumulative Mobile Spectrum RSSI
Doyle J, Farrell R, McLoone S, McCarthy T, and Hung P (2009) Extracting Localised Mobile Activity Patterns from Cumulative Mobile Spectrum RSSI China-Ireland International Conference on Information and Communications Technologies (CIICT 2009), Maynooth, Ireland, 19-21 August 2009 , pp.75-82 [IR Link] [Details]
2009
Wireless Sensor Networks for Activity Monitoring using Multi-sensor Multi-modal Node Architecture
Hung P, Tahir M, Farrell R, McLoone S and McCarthy T (2009) Wireless Sensor Networks for Activity Monitoring using Multi-sensor Multi-modal Node Architecture Proceedings of the 20th IET Irish Signals and Systems Conference (ISSC 2009), Dublin, Ireland, June 2009 [IR Link] [Details]
2009
Utilising mobile phone RSSI metric for human activity detection
Doyle, John and Farrell, Ronan and McLoone, Sean and McCarthy, Tim and Tahir, Muhammad and Hung, Peter (2009) Utilising mobile phone RSSI metric for human activity detection Signals and Systems Conference (ISSC 2009), IET Irish , pp.1-6 [IR Link] [Details]
2009
Utilising Mobile Phone RSSI Metric for HumanActivity Detection
Doyle J, Farrell R, McLoone S, McCarthy T, Tahir M and Hung P (2009) Utilising Mobile Phone RSSI Metric for HumanActivity Detection Proceedings of the 20th IET Irish Signals and Systems Conference (ISSC 2009), Dublin, Ireland, June 2009 [IR Link] [Details]
2009
Lightweight Signal Processing Algorithms for Human Activity Monitoring using Dual PIR-sensor Nodes
Tahir M, Hung P, Farrell R, Mcloone S and McCarthy T (2009) Lightweight Signal Processing Algorithms for Human Activity Monitoring using Dual PIR-sensor Nodes China-Ireland International Conference on Information and Communications Technologies (CIICT 2009), Maynooth, Ireland, 19-21 August 2009 , pp.150-156 [IR Link] [Details]
2009
Wireless sensor networks for activity monitoring using multi-sensor multi-modal node architecture
Hung, Peter and Tahir, Muhammad and Farrell, Ronan and McLoone, Sean and McCarthy, Tim (2009) Wireless sensor networks for activity monitoring using multi-sensor multi-modal node architecture Signals and Systems Conference (ISSC 2009), IET Irish , pp.1-6 [IR Link] [Details]
2008
Integrated remotely sensed datasets for disaster management
McCarthy T, Farrell R, Curtis A and Fotheringham A.S. (2008) Integrated remotely sensed datasets for disaster management Remote Sensing for Environmental Monitoring, GIS Applications, and Geology VIII. Proceedings of SPIE. Cardiff, UK 2008 [IR Link] [Details]
2007
Synchronised Encoding of GPS NMEA Messages onto High Definition Video Streams
Lewis, P and Winstanley, A and McCarthy, T (2007) Synchronised Encoding of GPS NMEA Messages onto High Definition Video Streams Machine Vision and Image Processing Conference, 2007. IMVIP 2007. International , pp.213-213 [IR Link] [Details]
1999
Real-time mapping using multispectral spaceborne videography- Prototype design for the ISS encompassing space and ground segment
McCarthy, Timothy (1999) Real-time mapping using multispectral spaceborne videography- Prototype design for the ISS encompassing space and ground segment European Symposium on Utilisation of the International Space Station, 2 nd, Noordwijk, Netherlands , pp.577-583 [Details]
1998
Multi dimensional Virtual Reality Geographic Information System,(VRGIS): Research guidelines
Raper, JF and McCarthy, Timothy and Unwin, David (1998) Multi dimensional Virtual Reality Geographic Information System,(VRGIS): Research guidelines Proceedings GISRUK [Details]
1998
Multi dimensional virtual reality geographical information systems (VRGIS): research guidelines
Williams, N and Raper, J and McCarthy, T and Unwin, D (1998) Multi dimensional virtual reality geographical information systems (VRGIS): research guidelines GISRUK [Details]
1997
Integration of real-time GIS data with Web-based virtual worlds
Raper, J and McCarthy, T and Williams, N (1997) Integration of real-time GIS data with Web-based virtual worlds AGI-CONFERENCE PROCEEDINGS- , pp.3-3 [Details]
1997
Integrating ArcView and Geographically Referenced VRML Models in Real Time
Raper, Jonathan and McCarthy, Timothy and Williams, Nathan (1997) Integrating ArcView and Geographically Referenced VRML Models in Real Time Proceedings of the ESRI User Conference 1997 [Details]
1997
The virtual field course: an educational application of GIS
Fisher, P and Dykes, J and Moore, K and Wood, J and McCarthy, T and Raper, J and Unwin, D and Williams, N and Jenkins, A (1997) The virtual field course: an educational application of GIS Geological Teaching and Learning Network Conference [Details]
1997
Real-time geographic positioning features in airborne videography
McCarthy, Timothy and Raper, Jonathan and Cooper, Roger (1997) Real-time geographic positioning features in airborne videography International Airborne Remote Sensing Conference and Exhibition- Development, Integration, Applications \& Operations, 3 rd, Copenhagen, Denmark [Details]
1995
Spatial data decision support using multimedia
Raper, J and McCarthy, T (1995) Spatial data decision support using multimedia AGI-CONFERENCE PROCEEDINGS- , pp.5-5 [Details]
1994
Virtually GIS: the new media arrive
Raper, JF and McCarthy, T (1994) Virtually GIS: the new media arrive Proc. Association for Geographic Information conference , pp.1-6 [Details]
1994
Using airborne videography to assess coastal evolution and hazards
Raper, JF and McCarthy, Timothy (1994) Using airborne videography to assess coastal evolution and hazards Proceedings of the European GIS Conference , pp.1224-1228 [Details]
1993
Interfacing GIS with virtual reality technology
Raper, J and McCarthy, F and Livingstone, D (1993) Interfacing GIS with virtual reality technology Proceedings of the AGI Conference, Birmingham: AGI [Details]
Year
Publication
2008
EuroSDR & ISPRS Workshop 2008.
(2008) EuroSDR & ISPRS Workshop 2008. [Oral Presentation], , [Details]
2008
GEOIDE Annual Conference.
(2008) GEOIDE Annual Conference. [Oral Presentation], , [Details]
2008
Irish Earth Observation Researchers Symposium.
(2008) Irish Earth Observation Researchers Symposium. [Oral Presentation], , [Details]
2008
Remote Sensing for Environmental Monitoring Conf.
(2008) Remote Sensing for Environmental Monitoring Conf. [Oral Presentation], , [Details]
2007
Remote Sensing & Spatial Information Sciences Conf.
(2007) Remote Sensing & Spatial Information Sciences Conf. [Oral Presentation], , [Details]
2005
Invited seminar, Environment Agency.
(2005) Invited seminar, Environment Agency. [Oral Presentation], Use of LiDar for Virtual Route Corridor Design, Bath, UK [Details]
Year
Publication
1999
AutoCAD Express NT: Covering Release 14.
McCarthy, Tim (1999) AutoCAD Express NT: Covering Release 14. ANET/COS [Details]
1998
GIS for the Mac is not a crowded market.
McCarthy, T and Raper, J (1998) GIS for the Mac is not a crowded market. ANET/COS [Details]
1998
GIS Online by Brandon Plewe a down-to-earth primer.
McCarthy, T (1998) GIS Online by Brandon Plewe a down-to-earth primer. ANET/COS [Details]
1997
New Moves in the Aerial Ballet: The evolution of aerial videography and explain how applied videometrics helps us extract useful spatial data from aerial films, in real-time.
McCarthy, T and Raper, J (1997) New Moves in the Aerial Ballet: The evolution of aerial videography and explain how applied videometrics helps us extract useful spatial data from aerial films, in real-time. ANET/COS [Details]
1996
On Video: In the search for fast and cost effective data capture, aerial videography is the new kid on the block.
Raper, J and McCarthy, T (1996) On Video: In the search for fast and cost effective data capture, aerial videography is the new kid on the block. ANET/COS [Details]
1995
Airborne videography and GPS.
Cooper, R and McCarthy, T and Raper, J (1995) Airborne videography and GPS. ANET/COS [Details]
Year
Publication
2009
Innovative Data Capture and Presentation Techniques in Support of the EU Environmental Noise Directive.
Ó Riain G and McCarthy T (2009) Innovative Data Capture and Presentation Techniques in Support of the EU Environmental Noise Directive. Technical Publication [IR Link] [Details]