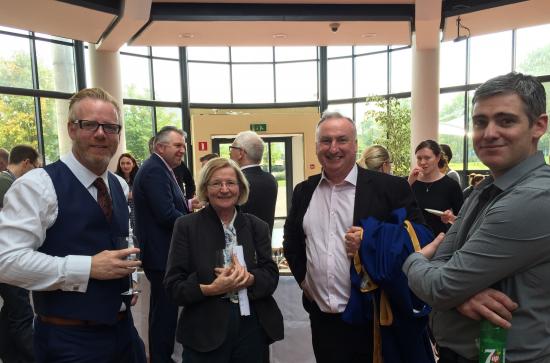 Friday, September 11, 2015 - 11:45
The Department of Biology hosted a reception on Thursday 10th September to mark the departure of Professor James McInerney from Maynooth University. James has been a member of the Department of Biology at MU since January 1999. He is leaving MU to take up the Chair in Evolutionary Biology at the University of Manchester. We thank James for his outstanding contribution to the Department of Biology and MU and wish him well in his new appointment.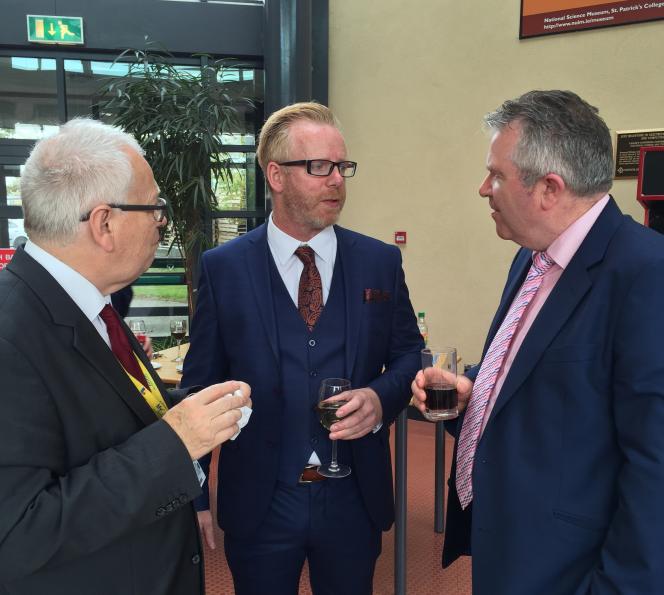 Professors Phil Dix, James McInerney and Paul Moynagh.
Dr. Jim Carolan, Dr. Gary Jones, Professor James McInerney, Professor Ann Burnell.