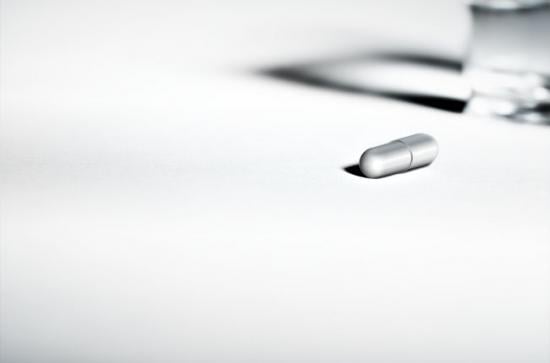 Friday, January 17, 2014 - 00:00
A new insulin tablet for children that could replace multiple daily injections being developed by leading diabetes expert Professor Lou Phillipson is among the topics beings discussed at the Second Annual 3U Partnership International Diabetes Conference entitled 'Current Challenges in Diabetes Research' which takes place at RCSI (Royal College of Surgeons in Ireland) in Dublin today.
Researchers from the United States, Denmark, Belgium, Switzerland and the United Kingdom will gather to address the conference which will focus on hot topics in research into both type-1 and type-2 diabetes. Diabetes is one of the commonest chronic diseases in Ireland affecting an estimated 4-5% of the population.
Lou Phillipson, MD, PhD, Professor of Medicine and Director of the Kovler Diabetes Center of the University of Chicago will present his current research into a specific genetic form of diabetes. Prof Philipson commented that 'the discovery that diabetes occurring in the first 6 months of life is commonly due to specific mutations affecting the insulin secreting cells in the pancreas has revolutionised the treatment of the condition. Over the last 5 years, with colleagues at the University of Chicago, we have been able to identify specific gene abnormalities in some children which suggested to us that they may not require insulin treatment which would have been the standard treatment in this setting.'
'With careful observation, we have been able to gradually reduce and eventually discontinue the insulin treatment and instead replace it with tablets that control the sugar levels equally well without the need for, or inconvenience of, multiple daily injections. This is an excellent example of "personalised medicine," that is, tailoring the treatment of a condition to the individual based on a clear understanding of the cause of the condition in the particular patient. This truly spans the gap between the bench and the beside,' Professor Phillipson concluded.
Other talks at the meeting will focus on how different tissues and the body's inflammatory responses can contribute to causing the commonest form of diabetes, type 2, and on how we can better understand the factors that contribute to low blood sugar levels, the main side effect of diabetes treatments.
Diabetes is a priority research focus of the 3U Partnership, which brings together the academic strengths of Dublin City University, Maynooth University and RCSI to enhance education and research opportunities across the three partner institutions. The 3U Diabetes Consortium, comprising clinicians and scientists from the three institutions, is committed to developing cutting edge research into this chronic and costly disease in Ireland and aligns a number of interlinked areas of research into the condition extending from identifying and developing new molecules with therapeutic potential to providing world class diabetes care and treatments in the clinic.
The Director of 3U Diabetes, Dr Donal O'Gorman of the department of health and human performance at DCU, commented that 'one of the major challenges in diabetes research is bridging the gap between the laboratory, where fundamental discoveries into the causes and potential treatments of the disease can be made, and clinical practice. The faculty attending the conference will include clinical and basic science researchers from across the US and Europe who will present and discuss their own research showing how this challenge can be met.'
Dr Ruth Davis, Director of the 3U Partnership, will open the meeting and said 'I am delighted to contribute to this event. We had a tremendous inaugural meeting last year and feel that this conference will lead to the further development of important collaborative links with leading institutions in the world of diabetes research and contribute significantly to the evolution and sustainability of the important 3U Partnership.'
ENDS
Issued by the Communications Office, Maynooth University 01-7086160