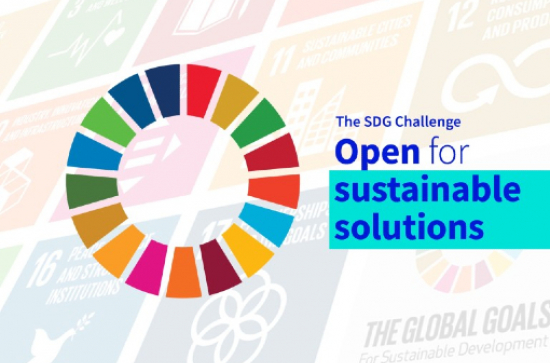 Monday, April 11, 2022 - 15:45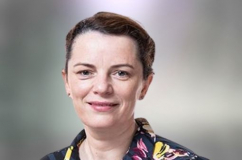 Maynooth team will focus on maternal and neonatal mortality
Minister for Further and Higher Education, Research, Innovation, and Science, Simon Harris, TD, and Minister for Overseas Aid and Diaspora, Colm Brophy T.D. have announced that Professor Sean Doyle from Maynooth University's Department of Biology, would lead one of the seven research teams competing in the Science Foundation Ireland SDG Challenge.

The challenge, run in partnership between SFI and Irish Aid, will see the seven short-listed teams receiving funding of €2.47m to develop innovative solutions in a variety of areas including improving surgical training using data science, treatments for vision loss and retinal diseases, care pathways for back pain, diagnosis of pneumonia and sepsis, as well as addressing water sanitation and pollution

Professor Doyle's team, with Co-Investigator Dr Nicola Mountford from Maynooth University's School of Business, will focus on reducing neonatal and maternal mortality through the rapid detection of sepsis in resource-limited environments.

The seven teams will compete for an overall prize of €1m to further advance their solution toward deployment. The focus of the SDG Challenge is for the development of innovative solutions that contribute to improved health and well-being, with a specific objective of addressing challenges in countries where Irish Aid works.

These projects represent international collaborations between research institutes in Ireland and those in Irish Aid partner countries. Professor Doyle's work is in partnership with Uganda while other research will also include Malawi, South Africa, and Vietnam.

The Maynooth University team also includes:
Dr Peter Waiswa, Associate Professor, School of Public Health, Makerere University, Kampala, Uganda; Dr Flaviah Namiiro, Pediatrician, Mulago General Hospital, Kampala, Uganda; Mandy Daly, Director, Irish Neonatal Health Alliance; Kieran Walshe, Accuplex Diagnostics Limited, Ireland.

Congratulating the competing teams, Minister for Further and Higher Education, Research, Innovation and Science, Simon Harris, TD said: "I am delighted to announce the seven teams who will go on to compete as part of the SDG Challenge. SFI's Challenge Funding Programmes seek to support Ireland's best and brightest, to develop novel, potentially disruptive, technologies to address significant societal challenges. Today it is about addressing development challenges under the UN SDGs in Irish Aid's partner countries. The role of SFI, with the support of my department, in running challenge-based funding programmes that bring all of this together to have real world impacts, provides confidence in the future of scientific research."
Speaking about the project, Professor Doyle said: "We're honoured to have been selected to compete in the Science Foundation Ireland SDG Challenge. This funding will allow us to work directly to save lives of mothers and their children as well as helping to improve the lives of entire families through early detection of sepsis."
Prof Philip Nolan, Director General, Science Foundation Ireland said: "Each of the seven teams have worked incredibly hard and I would like to commend them on their dedication and to wish them every success. Enabling talented teams to address significant national and global challenges is crucial, which is why challenge-based research funding is of high strategic importance to Ireland.
"Having this level of talent compete in the SDG Challenge bodes well for the future of scientific research and I look forward to seeing the different solutions that develop throughout the programme."
Minister for Overseas Aid and Diaspora, Colm Brophy T.D., said: "Millions of lives are saved each year as a result of scientific discovery. We have each experienced the benefits, as innovation and research helped us in our fight against Covid-19. That of course built on the knowledge gained by scientists in their live-saving research into HIV, malaria, TB and other viruses. I am excited by this year's SDG Challenge funding, which will support researchers in both Ireland and Irish Aid partner countries to develop new technologies to help people live healthier lives. I look forward to the work of the seven teams announced today, each cutting edge scientific research projects, making a real difference and wish each of the teams the best of luck."

The SDG Challenge calls on research teams to develop innovative solutions to challenges associated with health and well-being, including infectious diseases, non-communicable diseases, health systems strengthening, maternal and child health, sexual and reproductive health, and mental health. The SDG Challenge also supports solutions in related areas such as malnutrition, water sanitation, education, and sustainable cities and consumption, where a clear impact on health and well-being can be demonstrated.