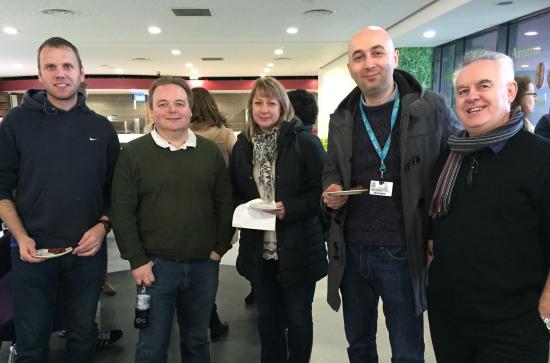 Tuesday, January 26, 2016 - 15:45
​The Department of Biology hosted a reception on Tuesday 12 January 2016 to mark the departure of Dr. Gary Jones from Maynooth University. Gary has been a member of the Department of Biology at Maynooth University since January 2004. He is leaving Maynooth to join the Faculty of Leeds Beckett University as its new Professor of Biomedical Sciences and Director of the University's new Research Centre in Biomedical Sciences. Gary has been a tremendous assess to the department in terms of teaching, research and administration, as well as being a fantastic colleague. We would like to take this opportunity to thank Gary for his outstanding contribution to the Department of Biology and Maynooth University and to wish him well in his new appointment.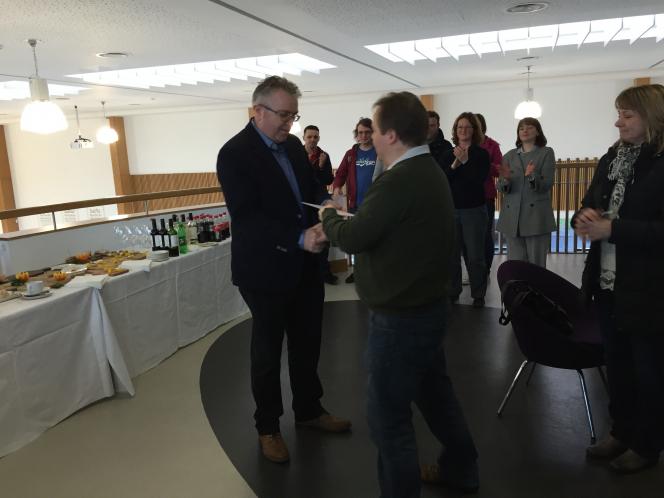 Prof Paul Moynagh and Dr Gary Jones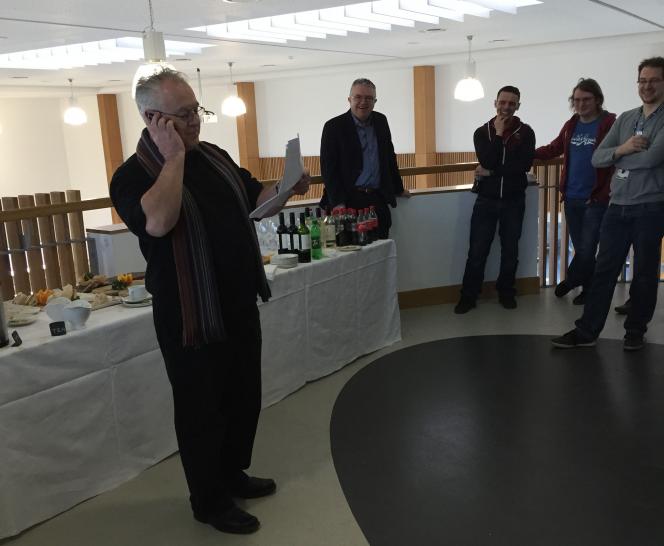 Prof Sean Doyle giving a farewell speech.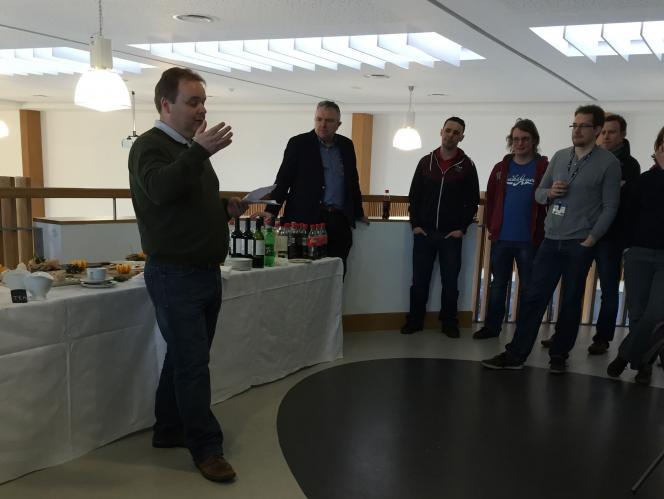 Dr. Gary Jones.