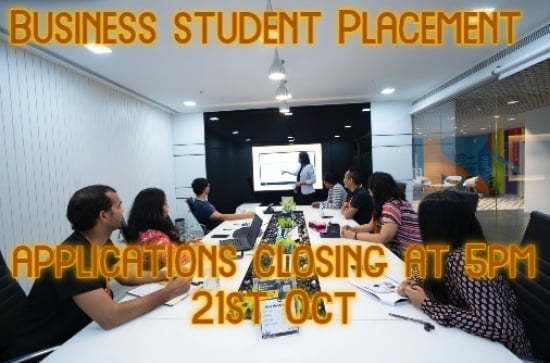 Thursday, October 21, 2021 -

12:00

to

17:00
All Business Student Moodle Page
You could extend your three-year degree to four years and devote your Third Year to placement. With the deadline approaching, time to choose is now.
Information from the Placement Office and the Application Form are on our All Business Moodle Page.
*Please, note that Placement is available for the following programmes: Accounting & Finance, Business & Accounting, Business & Management, Entrepreneurship, Finance, International Finance & Economics, International Business, Law & Accounting, Law & Business, Marketing, Quantitative Finance and Bachelor of Arts' students (only for students whose subjects are BOTH within the School of Business). Study Year Abroad is open also to all Bachelor of Arts' students.