Science Week 2017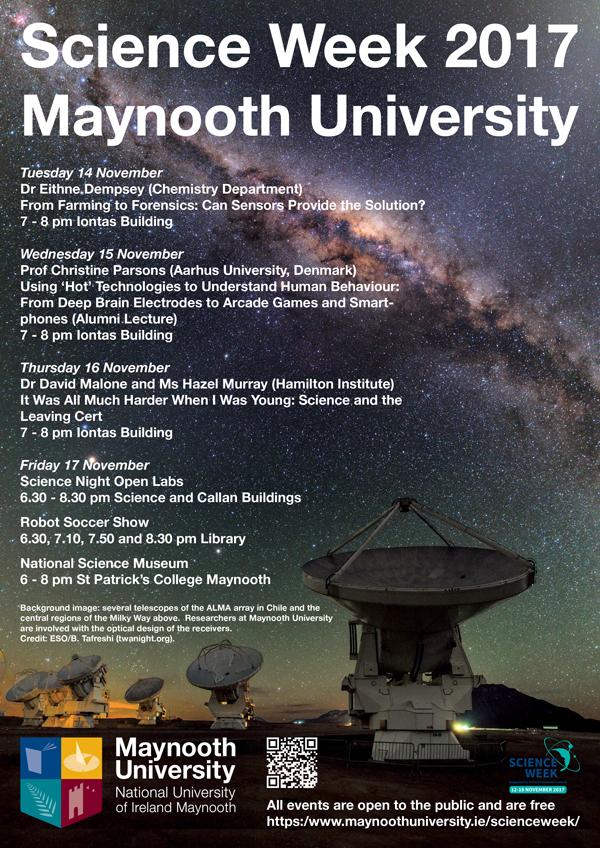 The deployment of rapid measurement devices is a key goal in relation to on-site testing in the environmental, agri-food, pharmaceutical and forensic science domains. Recent research outputs in the area of on farm diagnostics (infectious diseases and fertility testing) and forensic analysis will be presented based on electronic sensors which take advantage of biomolecule selectivity towards large molecules and the redox behaviour of small molecule targets. The emergence of "cow-side" testing capability has the potential to assess prevalence of economically significant infectious diseases, aiding herd management decisions on dairy/sheep farms. In relation to sensor applications in the field of forensic analysis, the increased incidence of gun related crime worldwide means that forensic teams must advance field deployable detection tools for rapid and reliable identification of firearm residue (FAR). Demonstrating the presence of such particles on a suspect for presentation as evidence in court is established practice in forensic laboratories worldwide. A key aim here is to develop a novel means of on-site recovery and analysis of FAR using rapid electronic sensor technology. The new recovery and detection system proposed enables swift FAR identification as a portable screening tool which holds great potential for forensic practitioners.
Maynooth University Alumni Lecture

Over the past quarter century, there has been extraordinary progress in neuroscience, with advances in both understanding and technology. My research has used a small number of these technological advances to examine human motivation and social behaviour. We explored the speed with which the human brain responds to baby cries by recording from wires implanted deep within patient brains. We used other brain imaging techniques, such as magnetoencephalography and functional magnetic resonance imaging, to map out how the brain selectively responds to important faces and voices. Our work also looked at how these sounds subtly impact our motor behaviour. While brain imaging has long been a 'hot' technology for understanding human behaviour, smartphones now provide a means to collect complex, continuous information. I will end by discussing my recent work using smartphones, together with wearable technology, to understand and support behaviour change.
Maths and Science have been an important part of Irish school education since the foundation of the state. This talk will cover our building of an archive of old STEM exam papers and look at some of the ways the exams have changed over almost 100 years.
ROBOT SOCCER in the library

6:30, 7:10, 7:50 and 8:30 pm

Robot Soccer demonstration for primary school group (Morning booked out)
Biology, Chemistry and Physics in their Laboratories
Computer Science, Psychology, Electronic Engineering and Maths in Library foyer and Callan Building foyer