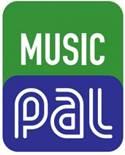 Are you a musician?
A music researcher?
An aspiring composer?
A music student?
The
Music PAL
Access Card opens doors to a wealth of music resources and will get you into some of the best music libraries anywhere in Ireland!
The Music PAL Scheme aims to make music resources in a broad range of libraries throughout Ireland easily accessible to all.
Participating Libraries
and archives collaborate to provide improved, easy access to the wealth of music resources held in Irish libraries. Click
here
to apply