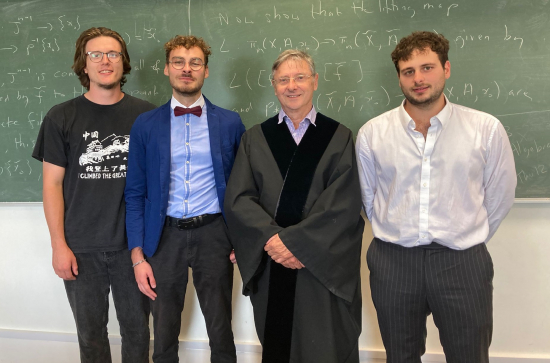 Wednesday, September 7, 2022 - 13:15
September 2022 Conferrings took place this week in Maynooth University.
It was great to get a visit from Joshua O'Connor and Karolis Dembickas on their graduation day.
Congratulations to both of them.
Also with them was Peter Moody, a past graduate of the Department, now a postgraduate student at the University of Bonn, and Professor Emeritus Anthony O'Farrell.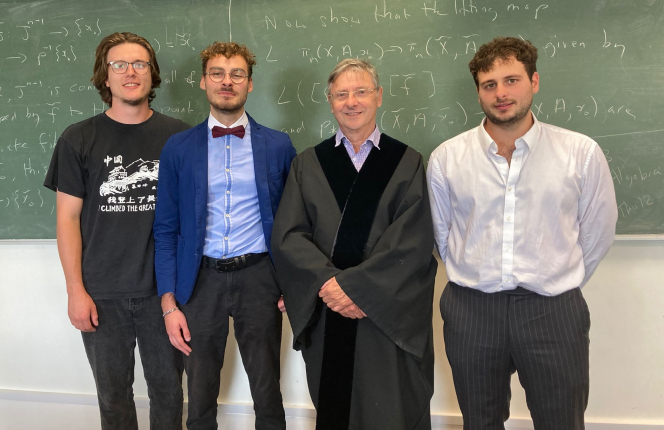 Pictured left to right: Peter Moody, Karolis Dembickas, Professor Anthony O'Farrell and Joshua O'Connor