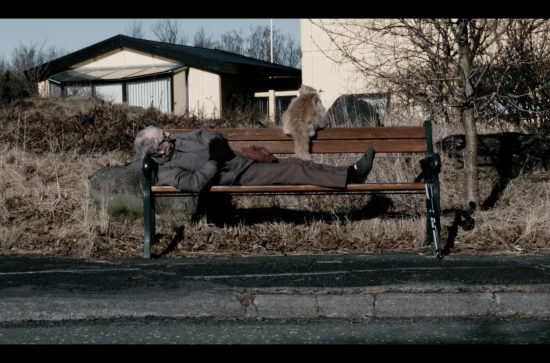 Tuesday, February 21, 2023 - 12:45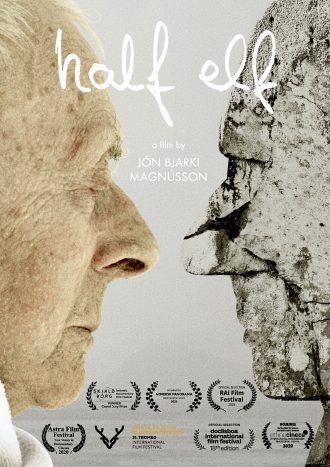 Half Elf - a film by Jón Bjarki Magnússon
A lighthouse keeper prepares his earthly funeral while trying to reconnect the elf within. Hulda and Trausti have shared a roof on Icelandic shores for over seventy years. Her love of books is matched by his love of stones. When he bursts out singing, she begs him to stop screaming, when he tells her he wants to change his name to "Elf" she warns his family will abandon him. Now, as his one hundredth birthday nears and Trausti senses the hand of death upon him he is on a quest to find the coffin that can carry this elf back to the mysteries beyond…. Meanwhile, Hulda retreats into a world of poetry with the help of an electric magnifying glass. Half Elf is a modern Icelandic fairy-tale, where life is celebrated – despite everything, despite ourselves and despite the reality that awaits all of us in the end.
About the Writer, Director:
Jón Bjarki Magnússon is a visual anthropologist and documentary filmmaker with a background in journalism. He studied creative writing at the University of Iceland and received his MA in Visual and Media Anthropology from Freie Universität, Berlin, in 2018. His award-winning projects include journalism on the conditions of refugees and asylum-seekers in Iceland, and ethnographic films exploring themes such as the later life course, death, play and online worlds. A recipient of the German International Ethnographic Film Festival's Manfred Krüger Awards for 'Excellent Camera Work' and the Royal Anthropological Institute's Short Film Prize for 'the most outstanding short film on social, cultural and biological anthropology or archaeology', Magnússon is currently an ADVANCE CRT researcher at Maynooth University, where he is working on a multimodal ethnographic Ph.D. research situated near the intersection of anthropology and technology, more precisely on the social connections of older adults in online virtual worlds.