Qualification : BACHELOR OF SCIENCE DEGREE
Award Type and NFQ level : UNDERGRADUATE DEGREE (8)
CAO/PAC code : MH222
CAO Points : 000
Closing Date : 01 July 2024
New degree in 2024
This programme is for students who wish to work in the area of food production, quality assurance, nutrition, and product development, with a focus on future foods and the role of food in the health of people, in Ireland and globally.
The Food sector is Ireland's largest industry with a turnover in excess of €25 billion, sustaining over 230,000 jobs. It consists of a range of companies from major multinational to niche food suppliers, with a reputation internationally for quality, sustainability, and innovation.
MH222 provides students with a broad science-based education, with specialist content on the future of food development, human nutrition, and the role of food and healthy living, and also explores the social and global challenges around food security.
In your third year, you will have an opportunity to undertake a work placement (subject to availability) which will allow you to apply what you have learned. Given the diversity of businesses in this sector, ranging from food production to assurance to development, there are opportunities to suit all interests.
Why choose this degree?
Flexible Opportunities. Maynooth University offers you a broad science-based programme that allows you a lot of choice while giving you a strong grounding in food production, safety, and food chemistry as well as the role of food in our health, how we sense and perceive food, and the future of food in a diverse society.
Work Placement: The opportunity to undertake a 6-month work placement (subject to availability), in Ireland or abroad, as an integral part of your degree which gives you a chance to put your learning into practice and significantly improves your employability upon graduation.
Future of Food: This programme explores the future of food, from superfoods that address particular health concerns, to the challenges around obesity, allergies, food security and sustainability. This will give a unique perspective to anyone interested in future food product development.
Employability: This programme is designed to support careers in both large multinational companies and small custom businesses, as well as exploring the social policy aspects. It will support roles as diverse as product development, public health, food quality assurance and safety. As one of Ireland's largest sectors, graduates are in high demand in all of these areas.
Duration: 4 years
1st year
Food & Nutrition
Biology
Chemistry
Mathematics

2nd year
Concentrate on Food & Nutrition, Biology and Chemistry
Optional 10 credit Elective or Critical Skills

3rd year
Focus mainly on Food Science and Nutrition
Second semester includes work placement (subject to availability) or other forms of experiential learning

Final year
Concentrate on advanced topics in Food Science & Nutrition
A capstone project
Course Duration: 4 years
Academic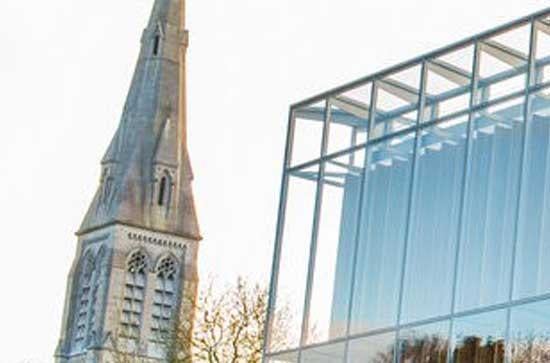 Academic
| Subject | Required | Ordinary Level Grade | Higher Level Grade |
| --- | --- | --- | --- |
| Irish | Yes | O6 | H7 |
| English | Yes | O6 | H7 |
| Language | No | N/A | N/A |
| Math | Yes | O4 | H7 |
| Science | Yes | O6 | H7 |
International & EU/EFTA Entry Requirements
Mature Students
Additional Information
APPLY TO THE CAO
WWW.CAO.IE
The application process depends on the type of applicant you are. Click here for all information about how to apply.
Categories of applicant:
School-leavers (Leaving Certificate students)
Mature students (23 years or older by 1st January in the year of entry to the University/part-time degrees the mature age is 21)
EU/EFTA/UK students
International students (outside the EU)
QQI students
Transferring students
Deferring students