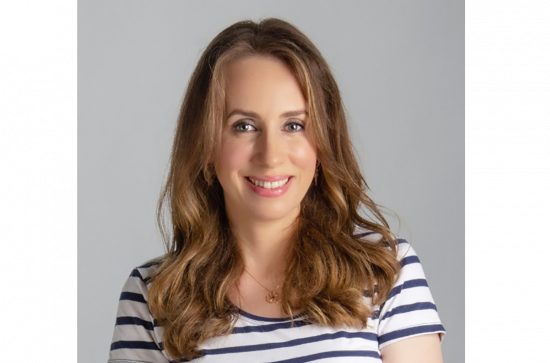 Principal Investigator
Callan Building
F4
(01) 708 6852
I have recently established the Epigenetics Research Group hosted by
Professor Kevin Kavanagh
's Mycology Laboratory in Biology Department by competitively securing SFI pathways programme grant. My research group focuses on understating epigenetic regulation of food contaminating mycotoxins which threat human and animal health.
I received my PhD (Dr.rer.nat) degree from
Göttingen
Graduate Centre for Neurosciences, Biophysics, and Molecular Biosciences operating under Georg August University, Germany in 2014. Then, I successfully secured IRC Postdoctoral Fellowship and continued scientific research at Maynooth University between 2014-2018 as a postdoctoral researcher. Completing my postdoctoral career phase I worked as a QC Bioanalytical Scientist in pharmaceutical industry for testing various Biologics used in treatment of diabetes and breast cancer. I am the author of the book entitled "Functional Whole Food Plant Based Nutrition
For Longevity
" published by Nobel Scientific press in Turkish.
|   | Project | Role | Funding Body / Program | Description | Start Date | End Date | Award (€) |
| --- | --- | --- | --- | --- | --- | --- | --- |
| | Dissection of the epigenetically controlled gene network in aflatoxigenic Aspergillus flavus to improve agricultural productivity and food safety | PI | Science Foundation Ireland / SFI-IRC Pathways Programme | | 01-MAR-22 | 28-FEB-26 | 551600 |
| | New Insights into Gliotoxin Importance in Fungal Pathogenicity | Principal Investigator | Irish Research Council (IRC) / Government State Bodies | | 01-OCT-14 | 07-JUL-17 | 91790 |
| | Investigating role of methyltransferase complex in fungal development | PhD student | / | | 01-JAN-11 | 31-DEC-13 | 52300 |
 
Year
Publication
2016
'Fungal MAP-Kinase-Mediated Regulatory Pathways'
Irniger S, Sarikaya-Bayram O, Bayram O (2016) 'Fungal MAP-Kinase-Mediated Regulatory Pathways' In: Biochemistry and Molecular Biology, 3rd Edition The Mycota III. Switzerland: Springer. [DOI] [Details]
 
Year
Publication
2022
'F-box receptor mediated control of substrate stability and subcellular location organizes cellular development of Aspergillus nidulans'
Sarikaya Bayram Ö;Bayram Ö;Karahoda B;Meister C;Köhler AM;Thieme S;Elramli N;Frawley D;McGowan J;Fitzpatrick DA;Schmitt K;de Assis LJ;Valerius O;Goldman GH;Braus GH; (2022) 'F-box receptor mediated control of substrate stability and subcellular location organizes cellular development of Aspergillus nidulans'. PLoS Genetics, 18 (12) [DOI] [Details]
2022
'The KdmB-EcoA-RpdA-SntB chromatin complex binds regulatory genes and coordinates fungal development with mycotoxin synthesis'
Karahoda B;Pardeshi L;Ulas M;Dong Z;Shirgaonkar N;Guo S;Wang F;Tan K;Sarikaya-Bayram Ö;Bauer I;Dowling P;Fleming AB;Pfannenstiel BT;Luciano-Rosario D;Berger H;Graessle S;Alhussain MM;Strauss J;Keller NP;Wong KH;Bayram Ö; (2022) 'The KdmB-EcoA-RpdA-SntB chromatin complex binds regulatory genes and coordinates fungal development with mycotoxin synthesis'. Nucleic Acids Research, [DOI] [Details]
2020
'RcLS2F – A Novel Fungal Class 1 KDAC Co-repressor Complex in Aspergillus nidulans'
Bauer I.;Gross S.;Merschak P.;Kremser L.;Karahoda B.;Bayram Ö.S.;Abt B.;Binder U.;Gsaller F.;Lindner H.;Bayram Ö.;Brosch G.;Graessle S. (2020) 'RcLS2F – A Novel Fungal Class 1 KDAC Co-repressor Complex in Aspergillus nidulans'. Frontiers in Microbiology, 11 [DOI] [full-text] [Details]
2019
'Control of development, secondary metabolism and light-dependent carotenoid biosynthesis by the velvet complex of Neurospora crassa'
Bayram Ö.;Dettmann A.;Karahoda B.;Moloney N.;Ormsby T.;McGowan J.;Cea-Sánchez S.;Miralles-Durán A.;Brancini G.;Luque E.;Fitzpatrick D.;Cánovas D.;Corrochano L.;Doyle S.;Selker E.;Seiler S.;Bayram Ö. (2019) 'Control of development, secondary metabolism and light-dependent carotenoid biosynthesis by the velvet complex of Neurospora crassa'. Journal of Genetics, 212 (3):691-710 [DOI] [full-text] [Details]
2019
'Assembly of a heptameric STRIPAK complex is required for coordination of light-dependent multicellular fungal development with secondary metabolism in Aspergillus nidulans'
Elramli N;Karahoda B;Sarikaya-Bayram Ö;Frawley D;Ulas M;Oakley CE;Oakley BR;Seiler S;Bayram Ö; (2019) 'Assembly of a heptameric STRIPAK complex is required for coordination of light-dependent multicellular fungal development with secondary metabolism in Aspergillus nidulans'. PLoS Genetics, 15 (3) [DOI] [full-text] [Details]
2018
'Regulation of Aspergillus nidulans CreA-mediated catabolite repression by the F-Box proteins Fbx23 and Fbx47'
de Assis L.;Ulas M.;Ries L.;El Ramli N.;Sarikaya-Bayram O.;Braus G.;Bayram O.;Goldman G. (2018) 'Regulation of Aspergillus nidulans CreA-mediated catabolite repression by the F-Box proteins Fbx23 and Fbx47'. mBio, 9 (3) [DOI] [full-text] [Details]
2018
'The HamE scaffold positively regulates MpkB phosphorylation to promote development and secondary metabolism in Aspergillus nidulans'
Frawley D.;Karahoda B.;Sarikaya Bayram Ö.;Bayram Ö. (2018) 'The HamE scaffold positively regulates MpkB phosphorylation to promote development and secondary metabolism in Aspergillus nidulans'. Scientific Reports, 8 (1) [DOI] [full-text] [Details]
2017
'MybA, a transcription factor involved in conidiation and conidial viability of the human pathogen Aspergillus fumigatus'
Valsecchi I;Sarikaya-Bayram Ö;Wong Sak Hoi J;Muszkieta L;Gibbons J;Prevost MC;Mallet A;Krijnse-Locker J;Ibrahim-Granet O;Mouyna I;Carr P;Bromley M;Aimanianda V;Yu JH;Rokas A;Braus GH;Saveanu C;Bayram Ö;Latgé JP; (2017) 'MybA, a transcription factor involved in conidiation and conidial viability of the human pathogen Aspergillus fumigatus'. Molecular Microbiology, [DOI] [full-text] [Details]
2017
'MybA, a new player driving survival of the conidium of the human pathogen Aspergillus fumigatus'
Sarikaya Bayram Ö;Latgé JP;Bayram Ö; (2017) 'MybA, a new player driving survival of the conidium of the human pathogen Aspergillus fumigatus'. Current Genetics, [DOI] [full-text] [Details]
2016
'Quantitative proteomics reveals the mechanism and consequence of gliotoxin-mediated dysregulation of the methionine cycle in Aspergillus niger'
Manzanares-Miralles, L;Sarikaya-Bayram, O;Smith, EB;Dolan, SK;Bayram, O;Jones, GW;Doyle, S (2016) 'Quantitative proteomics reveals the mechanism and consequence of gliotoxin-mediated dysregulation of the methionine cycle in Aspergillus niger'. JOURNAL OF PROTEOMICS, 131 :149-162 [DOI] [full-text] [Details]
2014
'Membrane-bound methyltransferase complex VapA-VipC-VapB guides epigenetic control of fungal development'
Sarikaya-Bayram O.;Bayram O.;Feussner K.;Kim J.;Kim H.;Kaever A.;Feussner I.;Chae K.;Han D.;Han K.;Braus G. (2014) 'Membrane-bound methyltransferase complex VapA-VipC-VapB guides epigenetic control of fungal development'. Developmental Cell, 29 (4):406-420 [DOI] [full-text] [Details]
2013
'conF and conJ contribute to conidia germination and stress response in the filamentous fungus Aspergillus nidulans'
Suzuki S;Sarikaya Bayram Ö;Bayram Ö;Braus GH; (2013) 'conF and conJ contribute to conidia germination and stress response in the filamentous fungus Aspergillus nidulans'. Fungal Genetics and Biology, 56 [DOI] [Details]
2012
'Identification of protein complexes from filamentous fungi with tandem affinity purification'
Bayram O;Bayram OS;Valerius O;Jöhnk B;Braus GH; (2012) 'Identification of protein complexes from filamentous fungi with tandem affinity purification'. Methods in molecular biology (Clifton, N.J.), 944 [DOI] [Details]
2012
'The Aspergillus nidulans MAPK module AnSte11-Ste50-Ste7-Fus3 controls development and secondary metabolism'
Bayram Ö;Bayram ÖS;Ahmed YL;Maruyama J;Valerius O;Rizzoli SO;Ficner R;Irniger S;Braus GH; (2012) 'The Aspergillus nidulans MAPK module AnSte11-Ste50-Ste7-Fus3 controls development and secondary metabolism'. PLoS Genetics, 8 (7) [DOI] [Details]
2010
'LaeA control of velvet family regulatory proteins for light-dependent development and fungal cell-type specificity'
Sarikaya Bayram O;Bayram O;Valerius O;Park HS;Irniger S;Gerke J;Ni M;Han KH;Yu JH;Braus GH; (2010) 'LaeA control of velvet family regulatory proteins for light-dependent development and fungal cell-type specificity'. PLoS Genetics, 6 (12) [DOI] [Details]
Year
Publication
2022
Epigenetic regulation of fungal secondary metabolite gene clusters: are we seeing the tip of the iceberg?
Bayram, Ö; Wong H K; Sarikaya-Bayram, Ö (2022) Epigenetic regulation of fungal secondary metabolite gene clusters: are we seeing the tip of the iceberg? How Evolution Learnt to Learn: Epigenetics of Experienced Context [Details]
Year
Publication
2019
30th Fungal Genetics Conference.
Elramli N, Karahoda B, Sarikaya-Bayram O, Frawley D, Ulas M, Oakley CE, Oakley B, Seiler S, Bayram, O. (2019) 30th Fungal Genetics Conference. [Poster Presentation], Assembly of a heptameric STRIPAK complex at the nuclear envelope is required for coordination of light-dependent multicellular fungal development with secondary metabolism in Aspergillus nidulans, Asilomar, Pacific Grove California, USA , 12-MAR-19 - 17-MAR-19 [Details]
2019
30th Fungal Genetics Conference.
Frawley D, Karahoda B, Sarikaya-Bayram O, Bayram O (2019) 30th Fungal Genetics Conference. [Poster Presentation], HamE scaffold positively regulates MAP kinase signal transduction to promote development and secondary metabolism in Aspergillus nidulans, Asilomar, Pacific Grove California, USA , 12-MAR-19 - 17-MAR-19 [Details]
2018
14th European Conference on Fungal Genetics.
Assis LJ, Ulas M, Ries LN, Elramli N, Sarikaya Bayram O, Braus GH, Bayram O, Goldman G (2018) 14th European Conference on Fungal Genetics. [Poster Presentation], Regulation of Aspergillus nidulans CreA-mediated catabolite repression by the F-box proteins Fbx23 and Fbx47, Haifa, Israel , 25-FEB-18 - 28-FEB-18 [Details]
2018
14th European Conference on Fungal Genetics.
Karahoda B, Bayram O, Sarikaya Bayram O, Elramli N, Thieme S, Assis LJ, Goldman GH, Braus GH (2018) 14th European Conference on Fungal Genetics. [Poster Presentation], Global analysis of the molecular roles, localizations and interactomes of F-box proteins during fungal development, Haifa, Israel , 25-FEB-18 - 28-FEB-18 [Details]
2015
28th Fungal Genetics Conference.
Bayram O, Sarikaya-Bayram O, Reen S, Goldman G and Braus G (2015) 28th Fungal Genetics Conference. [Poster Presentation], Global examination of the molecular roles, localizations and interactomes of F-box proteins in fungal development, Asilomar, Pacific Grove California, USA , 17-MAR-15 - 22-MAR-15 [Details]
2013
27th Fungal Genetics Conference.
Bayram O, Sarikaya Bayram O, Luqman Ahmed Y, Maruyama JI, Valerius O, Rizzoli O, Ficner R, Irniger S, Braus G (2013) 27th Fungal Genetics Conference. [Poster Presentation], The Aspergillus nidulans MAPK module AnSte11-Ste50-Ste7-Fus3 controls development and secondary metabolism, Asilomar, Pacific Grove California, USA , 12-MAR-13 - 17-MAR-13 [Details]
2013
27th Fungal Genetics Conference.
Sarikaya Bayram O, Bayram O, Kim JH, Chae KS, Han DM, Han KH, Braus GH (2013) 27th Fungal Genetics Conference. [Poster Presentation], Two methyltransferase protein complexes control fungal development and secondary metabolite production, Asilomar, Pacific Grove California, USA , 12-MAR-13 - 17-MAR-13 [Details]
2012
11th European Conference on Fungal Genetics.
Sarikaya Bayram O, Bayram O, Ahmed Luqman Y, Maruyama JI, Valerius O, Ficner R, Irniger S, Braus G.H. (2012) 11th European Conference on Fungal Genetics. [Poster Presentation], Shuttling of entire MAPK module from membrane to nuclear envelope links fungal development to secondary metabolism, Marburg, Germany , 30-MAR-12 - 02-APR-12 [Details]
2011
26th Fungal Genetics Conference.
Sarikaya Bayram O, Bayram O, Valerius O, Park H.S, Irniger S, Gerke J, Ni M, Han K.H, Yu J.H and Braus G.H. (2011) 26th Fungal Genetics Conference. [Poster Presentation], LaeA control of velvet family regulatory proteins for light-dependent development and fungal cell-type specificity, Asilomar, Pacific Grove California, USA , 15-MAR-11 - 20-MAR-11 [Details]
2010
10th European Conference on Fungal Genetics.
Sarikaya Bayram O, Bayram O, Valerius O, Gerke J, Irniger S, Han K.H, and Braus G.H (2010) 10th European Conference on Fungal Genetics. [Poster Presentation], Dynamic and functional interactions between the components of the trimeric velvet complex in the filamentous fungus Aspergillus nidulans, NH Conference Centre Leeuwenhorst, The Netherlands , 29-MAR-10 - 01-APR-10 [Details]
2009
9 th VAAM Symposium, Molecular Biology of Fungi.
Christmann M, Harting R, Kress M, Bayram O, Sarikaya Bayram O, Jöhnk B, Helmstaedt K, Braus G.H (2009) 9 th VAAM Symposium, Molecular Biology of Fungi. [Poster Presentation], Fungal development requires the deneddylating proteins Den1 (DenA) and CSN, Munster, Germany , 27-SEP-09 - 30-SEP-09 [Details]
| | Year | Title | Awarding Body |
| --- | --- | --- | --- |
| | 2021 | SFI Pathways Recipient | SFI |
| | 2014 | Elisabeth Gateff Prize | German Genetics Society |
| | 2011 | GGNB Excellence PhD Stipend | GGNB and DFG |
Professional Associations
| | Association | Function | From / To |
| --- | --- | --- | --- |
| | American Society for Microbiology | Member | 03-JUN-22 / |
| | German Genetics Society | Member | 01-OCT-14 / |
| | Irish Fungal Society | Member | 16-JUN-14 / |
| | Employer | Position | From / To |
| --- | --- | --- | --- |
| | Maynooth University | SFI Pathways Principal Investigator | 01-MAR-22 / |
| | Mylan | QC Bioassay Scientist | 11-FEB-20 / 31-JUL-21 |
| | Maynooth University | Postdoctoral researcher | 01-OCT-17 / 31-MAR-18 |
| | Maynooth University | IRC Postdoctoral Fellow | 01-OCT-14 / 07-JUL-17 |
| | Year | Institution | Qualification | Subject |
| --- | --- | --- | --- | --- |
| | 2014 | Georg August University | Dr.rer.nat | Molecular Biology |
| | 2010 | Georg August University | Diplom (MSc) | Microbiology, Genetics, Botany |
| | Language | Reading | Writing | Speaking |
| --- | --- | --- | --- | --- |
| | English | Fluent | Fluent | Fluent |
| | German | Functional | Functional | Functional |
| | Journal | Role |
| --- | --- | --- |
| | Communications Biology | Reviewer |
| | Frontiers In Fungal Biology | Associate Editor |
| | Plos Pathogens | Reviewer |
| | Fungal Genetics And Biology | Referee |
|   | Name | Institute | Country |
| --- | --- | --- | --- |
| | Rebecca Owens | | IRELAND |
| | David Fitzpatrick | | IRELAND |
|   | Name | Role / Description | Country |
| --- | --- | --- | --- |
| | Gustavo Goldmann | Analysis of stress tolerance | BRAZIL |
| | Koon Ho Wong | Analysis of ChIPseq | HONG KONG |