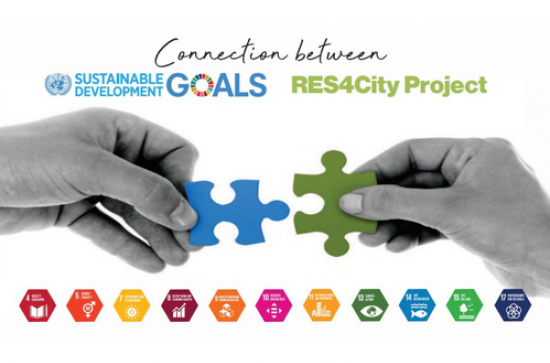 Wednesday, October 12, 2022 - 15:00
RES4CITY project will address the skills gap that is slowing the EU's green transition
An innovative €2.5 million education project at Maynooth University aims to address the skills gap that is slowing our transition to sustainable energy.

The RES4CITY project led by Maynooth University's School of Business and funded by the Horizon Europe Programme, will create a suite of education programmes and tools providing inclusive opportunities for all learners to develop skills in renewable energy systems, fuel technologies, and sustainability.

This highly innovative education project was Ireland's only successful application under the Horizon Europe 'Sustainable, secure and competitive energy supply' programme. The project aims to address a projected EU skills shortage in the renewable energy sector, which has the potential to create 38 million jobs by 2030, and 43 million jobs by 2050.
Led by Dr Fabiano Pallonetto and Dr Kypraios (right), RES4CITY's education programme will be designed by a multi-disciplinary group of partners across European academia, industry, and NGOs with expertise in energymanagement, renewable energy systems, renewable fuel technologies and the development and implementation of sustainability strategy design.

The project brings together 17 partners across eight countries (Ireland, Italy, Portugal, Spain, Denmark, France, Sweden and Belgium) and the United Nations Institute for Training and Research (UNITAR).

RES4CITY aims to ensure that education systems are at the core of the green transition. It will address diverse educational needs to ensure that access to appropriate skills are delivered in an equitable and inclusive manner.

The team will co-design a suite of micro-credential programmes targeting Science, Technology, Engineering and Mathematics (STEM) and non-STEM graduates, as well as professionals wishing to re-skill from a wide variety of industries and diverse career paths. These micro- credentials will meet needs and priorities of businesses, public institutions and citizens.

The project focuses on urban contexts, as most of the EU population is concentrated in cities, where the consumption of resources has been steadily increasing. By addressing knowledge, attitudes and skills, the RES4CITY researchers expect to empower society to grasp new opportunities and face the challenges posed by a fast-changing and digital world.

Dr Fabiano Pallonetto, of Maynooth University's School of Business, said: "By bringing together 17 different academic, industry and non-governmental partners, from across Europe, including the United Nations Institute for Training and Research (UNITAR), we will ensure that the educational programmes produced by RES4CITY meets the needs of a diverse array of learners from a variety of backgrounds and career paths. Key to this and the longevity of our outputs will be the careful integration and use of digitalisation, gamification, AI and web platforms."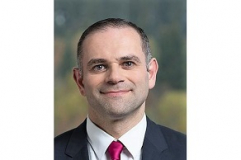 Dr Emmanuel Kypraios, project co-lead, said: "A rapid shift toward renewable energy, sustainable fuels, and sustainable development is imperative for the European Union to meet the Green Deal target to become climate-neutral by 2050. Particular attention needs to be paid to urban areas since most of the EU population is concentrated in cities and these are areas of high resource consumption. The purpose of RES4CITY is to create a new educational model to ensure urban societies are ready for the green transition and can maximise the economic opportunities it presents."