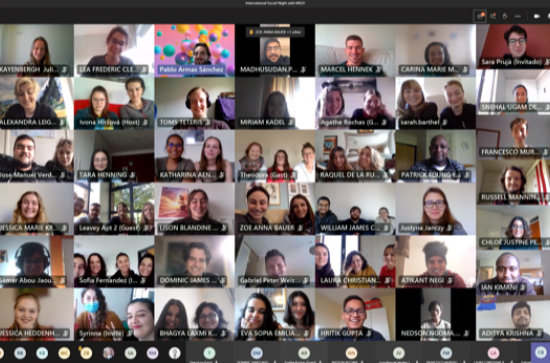 Friday, October 23, 2020 - 15:45
Maynooth University International Office welcomed many new international students to the university last month from all over the world. The new international student cohort includes students who have arrived to attend full-time undergraduate and postgraduate programmes, as well as students who are participating in the Erasmus exchange and Study Abroad programmes at the university.
We are delighted that so many students from around the world arrived at student at MU. While student numbers dropped somewhat due to the current pandemic, limitations on travel and restrictions, they did not drop as much as initially predicted.
International students participated in a fully online orientation programme, which included many welcome and information lives events and pre-recorded presentations as well as various online social events. The main International Office focus was on the students' safe arrival into Ireland, adherence to guidelines and the welcome and integration of new international students into the university community under these challenging circumstances.