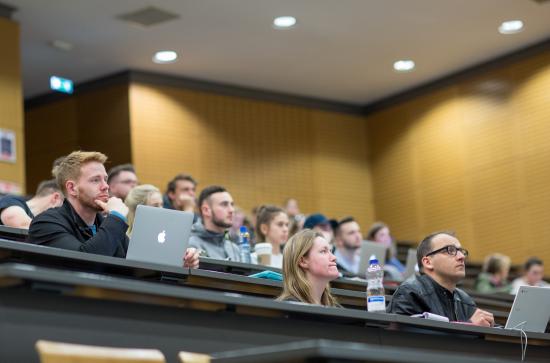 Tuesday, May 30, 2017 - 08:45
Application deadline 30 July 2018.
The School of Business is pleased to announce that a departmental PhD Teaching Studentship will be available for one student intending to commence PhD studies in October 2018.
Full time research degree students commencing in October 2018, who have a relevant first class or 2.1 honours in their primary degree, or have a relevant Master's degree, are eligible to apply for studentship support in the School. Students who are in receipt of a University scholarship or who have fees paid from external sources are not generally eligible.
Each Studentship will entail:
Full annual tuition fees support (approx. €6,200 p.a.)
A fixed maintenance award of €9,007 p.a.
Participation as a Graduate Teaching Assistant undertaking up to 455 hours p.a. of teaching support (with not more than 20 hours in any one week), under the direction and guidance of a supervising member of staff.
Application Procedure
Applicants should submit a completed School of Business PhD Application Form, which can be downloaded from our website.
The completed application form and draft proposal should be submitted together in ONE pdf document to business@mu.ie by midnight, 30th July 2018.

For more detailed guidance on the application process, please refer to the School of Business Doctoral Application Process document.
Full details regarding the Studentships are contained in the following PDF document.