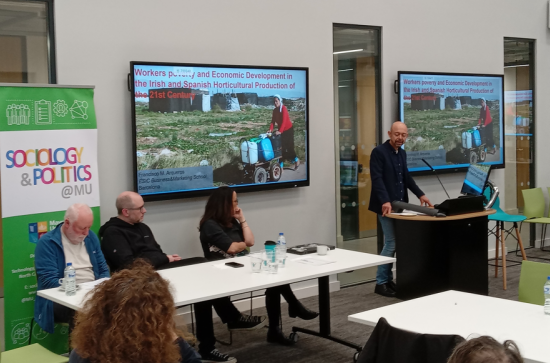 Monday, November 20, 2023 - 15:00
The Department of Sociology at Maynooth University hosted a highly successful seminar in the University's Decade of Commemoration series on Saturday, November 18. A fantastic range of papers were presented by Maynooth staff, alumni and independent scholars (photos below). Thanks to all participants.
The seminar was inspired by a forthcoming volume, Spirit of Revolution: Ireland from below 1917-1923 (Eds) John Cunningham and Terry Dunne (2024) and was generously supported by the Maynooth University Decade of Commemorations Committee. We are also grateful to the Royal Irish Academy, the Irish Centre for the Histories of Labour and Class, University of Galway and the Irish Labour History Society for their support.